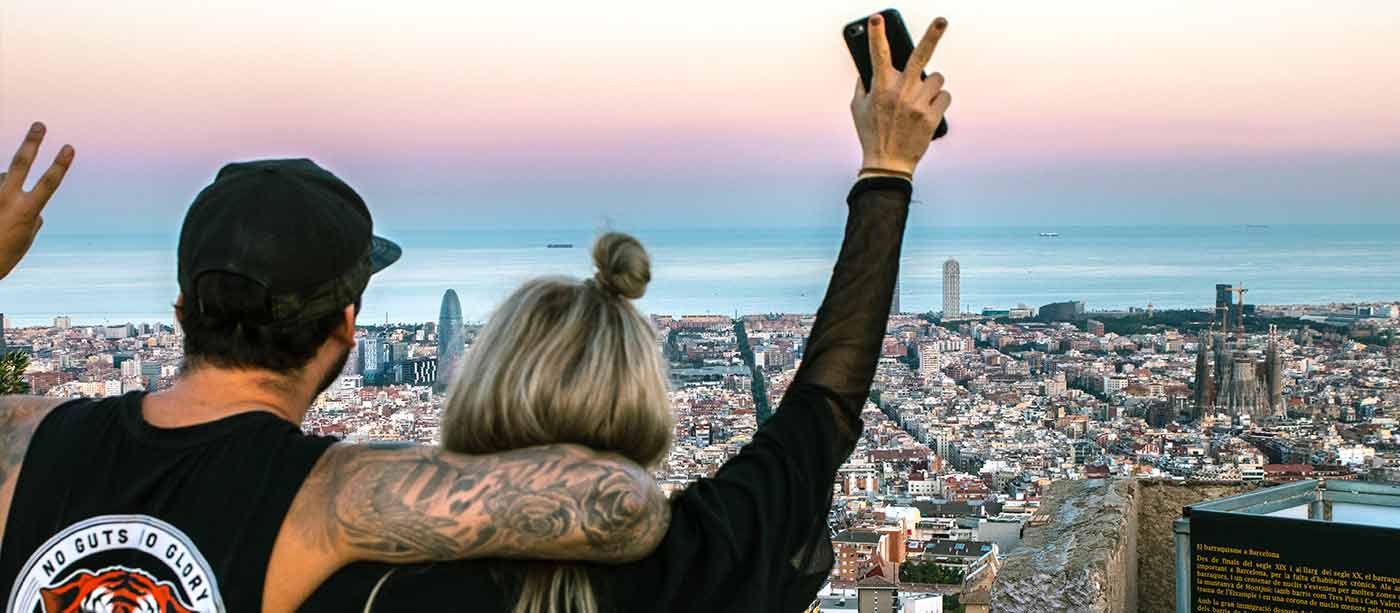 The Best Free Things to do in Barcelona
Use this guide to find free things to do in Barcelona when you need a budget-friendly day out.
The Best Free Things to do in Barcelona
Use this guide to find free things to do in Barcelona when you need a budget-friendly day out.
Finest Free Things in Barcelona
There's never, ever a shortage of things to do in the Catalan capital of Barcelona. This city is as lively as they come! Here are our top 6 picks for our favourite FREE things to do in Barcelona.
Flea Markets
Barcelona has some of the best flea markets in Europe. Whether you're looking for vintage cameras, trinkets or some epic threads you'll find it at a Barcelona flea market. One of the oldest in Europe, and most well known here, is the Encants market. It's open Monday, Wednesday, Friday and Saturday from 9am-8pm and easily reached by taking the L1 metro to Glories. They have a bit of everything. It's best to get here early to get the best prices from merchants. Now, while there are markets all year round, the winter months are where the second hand scene really comes alive. Every Sunday there are different markets all around the city. A couple of the best are the Lost & found market and El Flea. They sometimes have DJ's or bars, and always have great buys and a really cool vibe. Think more trendy less trashy.
Good Tips: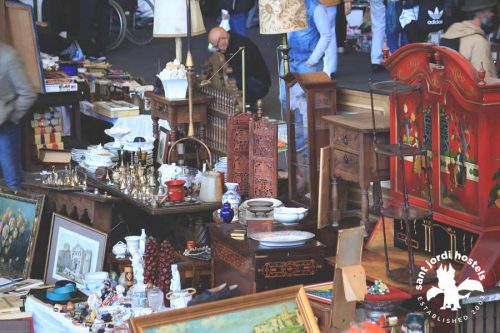 Food Markets
Fresh food plays a major role in the rich tapestry of Barcelona's food culture! Which is why they have one of Europe's largest food markets right off Las Ramblas. La Boqueria is heaven for the senses. They have everything you could possibly want all underneath one roof. It's aesthetically pleasing, colourful and fresh. Simply strolling through here is an experience on it's own. It's memorable and well worth the time. Another food market we love is Santa Caterina Market, located close to The Barcelona Cathedral, but just across Via Laietana in El Born. This market has more of a local vibe. It's always fun to experience both local and tourist places. These are just two of the best. The city is filled with similar markets. You might accidentally stumble across one. These are the best places to pick up fresh groceries or tapas ingredients. Forget your standard supermarket. Make your shopping trip a cultural experience rather than a chore.
Good Tips: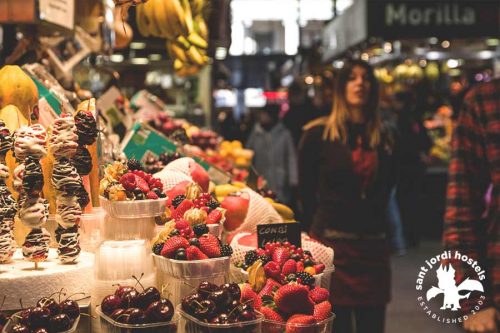 Free Events and Festivals
One of the greatest things about Barcelona is randomly stumbling across a street festival. And it happens, a lot. We're not just talking about little festivals. These are extravagant events, with incredible production value. There's usually massive and multiple stages, incredible lighting, music and lots of decoration. This type of Barcelona experience is a truly unforgettable and special one. A couple of the best examples are Festa Major de Gràcia and La Merce. Both spanning over multiple days… Spaniards know how to party. Don't forget this is along side the yearlong slew of free concerts, outside movie screenings and events you would normally find in Barcelona. Always check online to see what's on. Sant Jordi Hostels also offers free bar crawls 365 days of the year! You will be taken to the best bars, clubs and events every night by our fun party staff!
Good Tips: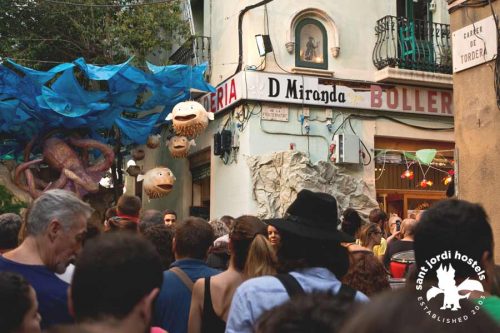 Explore the Architecture
The architecture here is incredible. It's a major part of the city that you need to take in. The best way to see this is by foot. Spend a day wandering around the Gothic Quarter or through the medieval streets of El Born. One of the easiest ways to see everything is by taking a free walking tour! There are lots of different tours, which highlight history, architecture or street art… Take your pick! Obviously one of Barcelona's main legacies is the incredible architectural works of Antoni Gaudi. His remarkable buildings are found throughout the city. Even seeing them from the outside can be awe inspiring enough, and free! Because each building is as extraordinary outside as it is in. Why don't you have a coffee outside the Sagrada Familia, stroll through the stunning paths of Park Guell or walk along Passeig de Gracia to see Casa Batllo or La Pedrera! The buildings here don't seize to amaze.
Good Tips: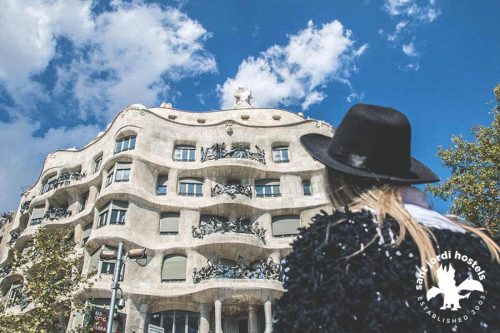 Beaches and Parks
The summer time in Barcelona is magical. The sun doesn't set until 9pm… Yes 9pm! Which leaves plenty of time to bake, chill or swim all-day-long. The beaches and parks here are all beautiful, clean and well maintained. Meaning it's the best place to happily relax without spending a penny. Ciutadella park is the ultimate greenscape in the city. This park is filled with trees, flowers, luscious grass patches, a small lake and a great atmosphere. It's welcoming. People are always around enjoying picnics, doing yoga or reading. There's no shortage of beaches in Barcelona either. From Barceloneta to Marbella, you've got plenty of sandy spots to explore. There are always people playing volleyball or beach games if you want to join in too.
Good Tips: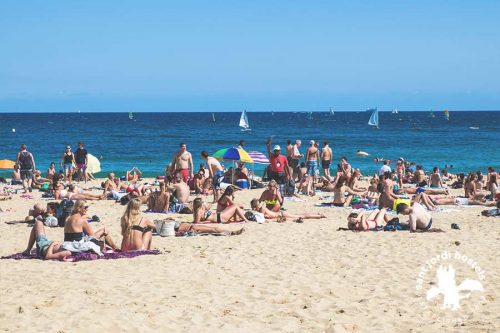 Breathtaking views
This city has some absolutely breathtaking viewpoints. While there are a few different places to go, The Bunkers is number one. It has a 360degree view of the whole of Barcelona; from Barceloneta to Tibidabo, you can see it all. The best time to visit is at sunset, preferably with drinks and nibbles in hand. Find a spot on one of the huge concrete platforms and watch the city transform into an orange haze of lights. The Bunkers is located at the top of the city, close to Sant Jordi Gracia hostel. You can catch the L4 metro line, or grab a bus almost all the way to the top of El Carmel.
Good Tips: