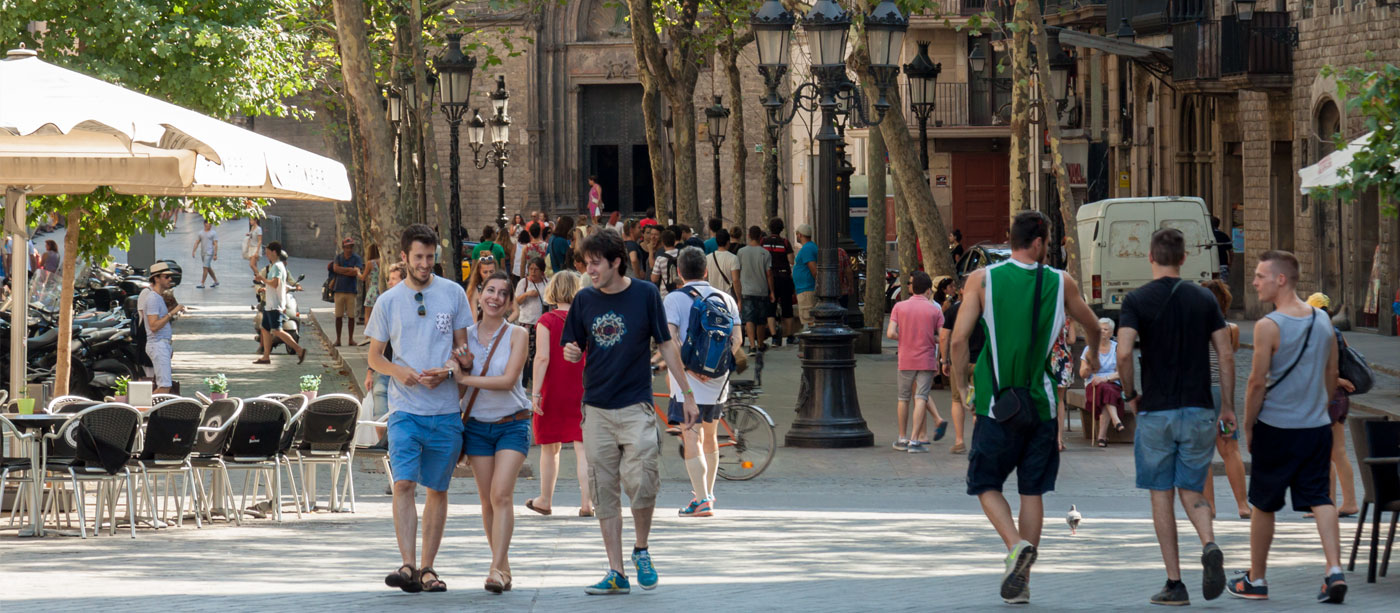 HISTORY & TODAY
What was once the site of medieval jousting competitions and home to aristocracy, is now known as the most fashionable part of Barcelona.
A part of the Ciutat Vella district, artsy El Born is the perfect place to get lost. Stumbling around the cobble stone streets you'll find delicious food, boutique shopping, interesting art and incredible Gothic architecture. As it's less chaotic than other (similar) areas, exploring here is effortless. This stylish neighborhood is only 10 minutes walk from Barceloneta beach, the city center and Cuitadella Park.
El Born has become a very popular and sought after place to live. It is inhabited by a range of hip coffee-sipping residents, who frequent the slew of cafes, bars and restaurants. This is cafe culture at it's best. Evenings here are fuelled by some of the best mojito's in the city too. The neighborhood is speckled with adorable plazas, where you'll find people hanging out, playing cards and conversing from morning to night. It is also home to a range of interesting one-off boutiques, vintage stores and speciality shops. Clothes do tend to be expensive if you're watching your pennies.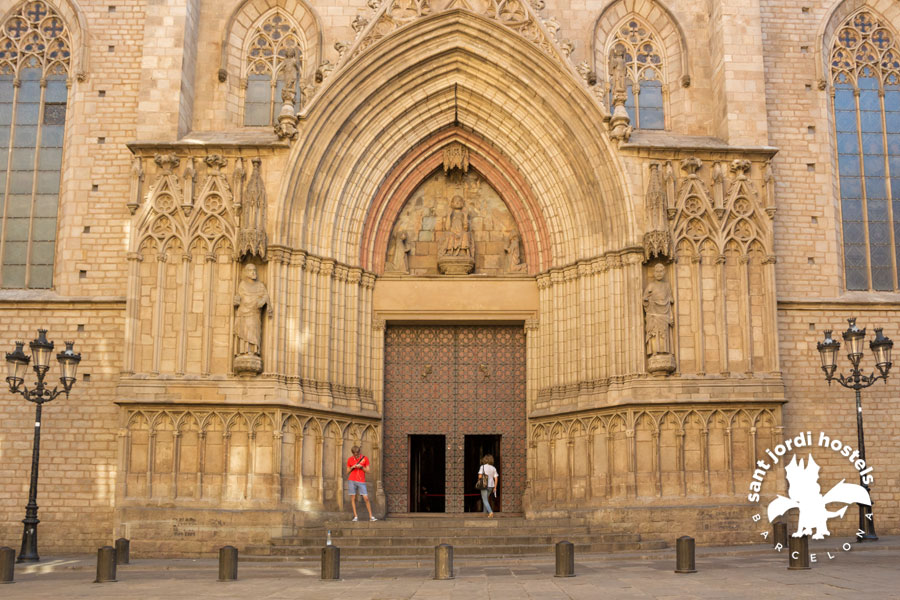 TAPAS & MORE
This is where you'll find the most famous tapas bar in Barcelona, El Xampanaye. If you're a fan of traditional local bars with a cool vibe – It is the quint essential place to visit while you're here. They offer authentic tapas, wine, cava (sparkling wine) and generally, an unforgettable experience. A delicious bottle of El Xampanaye's home-made rose cava will set you back a mere 6 euro. You may have to push through a sea of people to get bar, but it's 100% worth it.
ATTRACTIONS
Santa Maria del Mar
Piccaso Muesum
Santa Caterina Market
Textile Museum
Chocolate Museum
SANTA MARIA DEL MAR
The star of El Born is the 13th century Santa Maria del Mar Basilica. If you're traveling around Europe I'm sure you've seen your fare share of churches, but please, give this one a chance. Found buried between narrow lanes, you'll come across this game-of-thrones-looking masterpiece. The interior is beyond remarkable. Stone from floor to ceiling, it is an exquisite example of Catalan Gothic architecture. The grey-scale tones are complimented by stunning stained glass windows, which let light pour through and over the massive soaring arches. It does warrant you to sit down and simply gaze around in awe.
CULTURE
Being art driven, the area features a range of small museums, pop up galleries and of coarse, the famous Picasso museum. Picasso spent time in Barcelona as a youth. After a large collection of his works were donated to the city, the museum was opened in 1963. You'll find it tucked along a little dark back street, inside five [connected] 15th century mansions. The setting alone is beautiful and unique. This museum is undoubtably favourited by visitors. We recommend pre buying tickets online, especially in peak season.
The indestructible seeming old-stone structures are reminiscent of old Barcelona. Walking through the windy medieval streets, the Gothic and Romanesque architecture will make you feel like you've taken a step back in time. Looking up, the tall stone buildings are broken up by quaint decorated balconies full of hanging plants and flowers. Don't miss the chance to explore El Born.
WHERE TO STAY
For affordable quality accommodation in Barcelona, the best place to stay is Sant Jordi Hostels Barcelona. With several Barcelona hostels to choose from, Sant Jordi Hostels has a place just around the corner from wherever you want to be in Barcelona. For high quality hostel accommodation near the Born neighborhood check out the Rock Palace hostel by Sant Jordi Hostels. Stylish, modern, comfortable, affordable and perfectly located Sant Jordi Hostels' Rock Palace is one of the best rated hostels in Barcelona.
Check out our Things to do in Barcelona page or more information about Barcelona sites, food, neighborhoods, local-knowledge and much more.