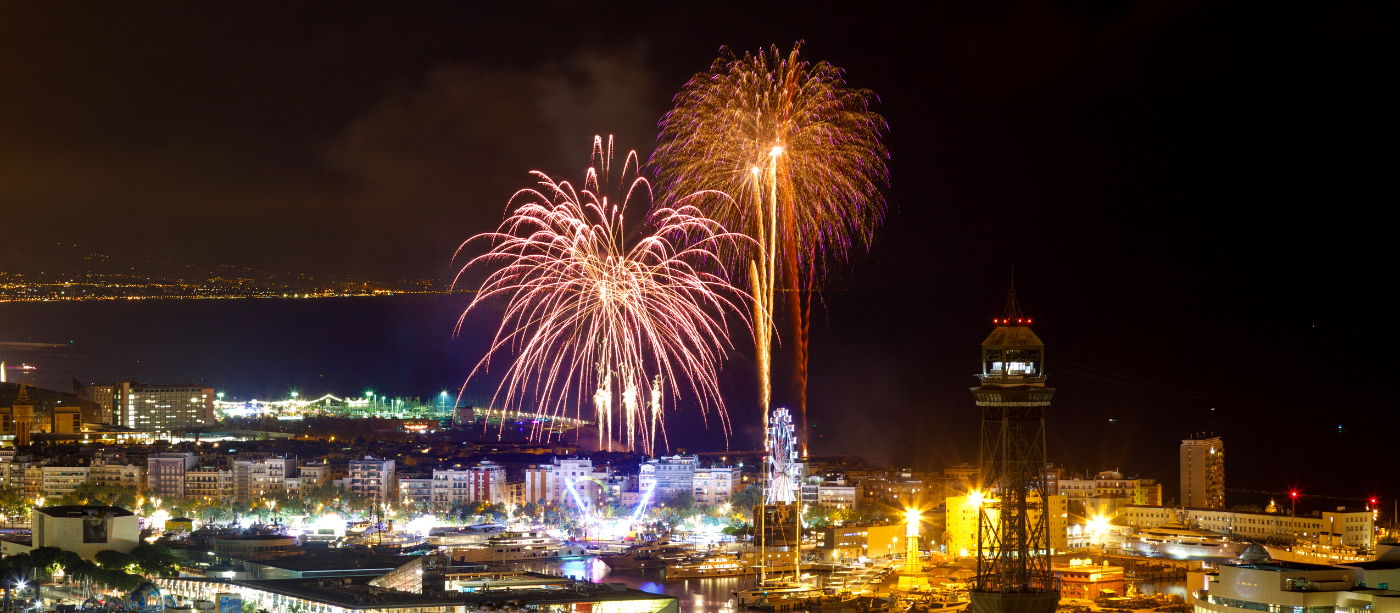 The Iconic Festival of Sant Joan
Sant Joan Festival is one of the most important celebrations of the year in Barcelona.
The Iconic Festival of Sant Joan
Sant Joan Festival is one of the most important celebrations of the year in Barcelona.
Overwhelmed by the options? First time spending Sant Joan in Barcelona? Let us help.
Sant Joan Celebration in Barcelona
The beaches of Barceloneta and Nova Icària
Two of the best places to join in the party. People will begin to gather throughout the day and it can get quite crowded. You must go outside and enjoy the fiesta even if it's not at the beach! If you are looking for a more relaxed experience dont worry, there are more relaxed options to consider. Going to any rooftop, terrace, or balcony is a great way to enjoy the activities and the view. Around 20:00, the fireworks start. Each barrio (neighborhood) in Barcelona has its own small firework display followed by music and street parties. Many bars and clubs also have special events and parties for the holiday. If you're looking for something more traditional, you can head to the Gracia neighborhood, which is known for its Sant Joan celebrations. There, you'll find a lively street party with music, dancing, and lots of food and drink. No matter where you go, there will definitely be a way to celebrate for all to enjoy.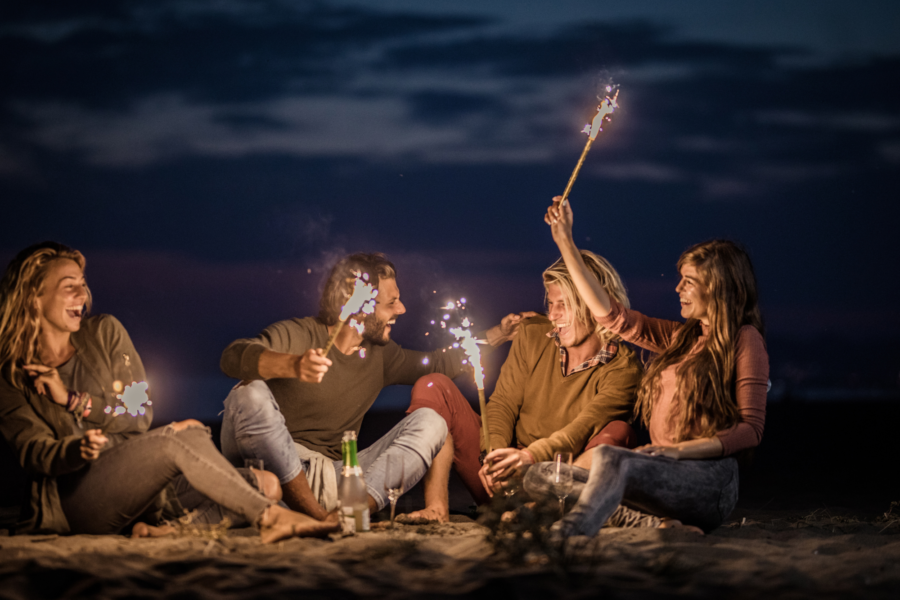 History behind the holiday
Sant Joan has its roots in pagan traditions that celebrated the summer solstice. Over time, it became associated with the Christian holiday of St. John the Baptist, which is celebrated on June 24th. In Barcelona, the holiday has been celebrated since medieval times, and it has evolved into a night of fun and flames. Sant Joan is important because it's a traditional holiday that has been celebrated in Barcelona for centuries. During the medieval period, Sant Joan was a time for people to celebrate the end of the harvest season and the beginning of summer. It's a way for people to connect with their community and celebrate the changing of the seasons. It's also a time to have fun and enjoy the warm weather with friends and family. Ringing in the summer is something the people of Barcelona cherish. It is a night filled with fireworks, bonfires, and parties. It's a great way to enjoy the warm weather. It's a very lively and festive night, and many people stay up all night long to enjoy the celebrations. It's a great way to experience the local culture and have fun with friends.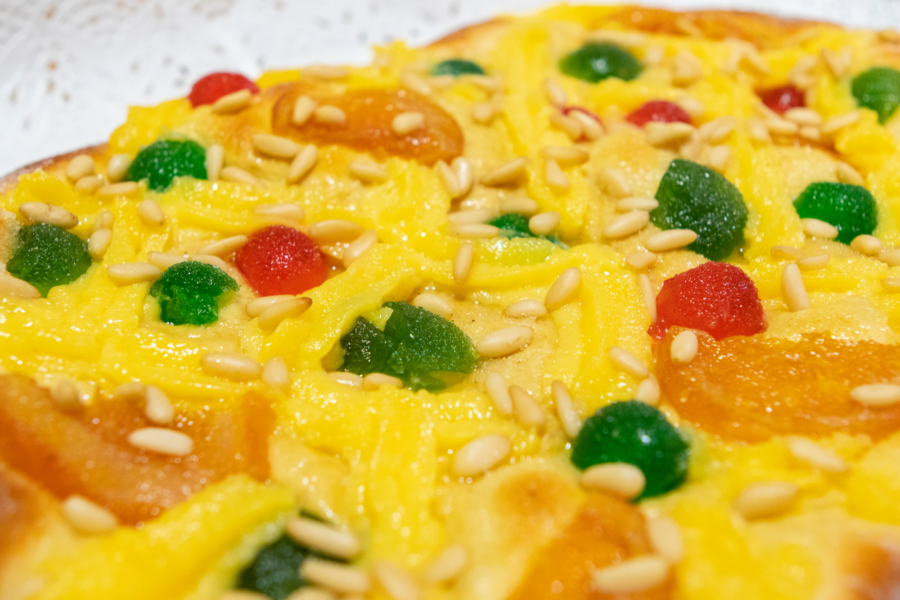 Traditional food
Coca de Sant Joan is the main traditional food that comes in many varieties: some are topped with candied fruit and pine nuts or crackling, while others have a confectioner's custard or whipped cream filling.
Good Tips:
– Go early to beat the crowds!
– Bring your bathing suit!
– Keep an eye on your belongings.
– Bring a small amount of cash.