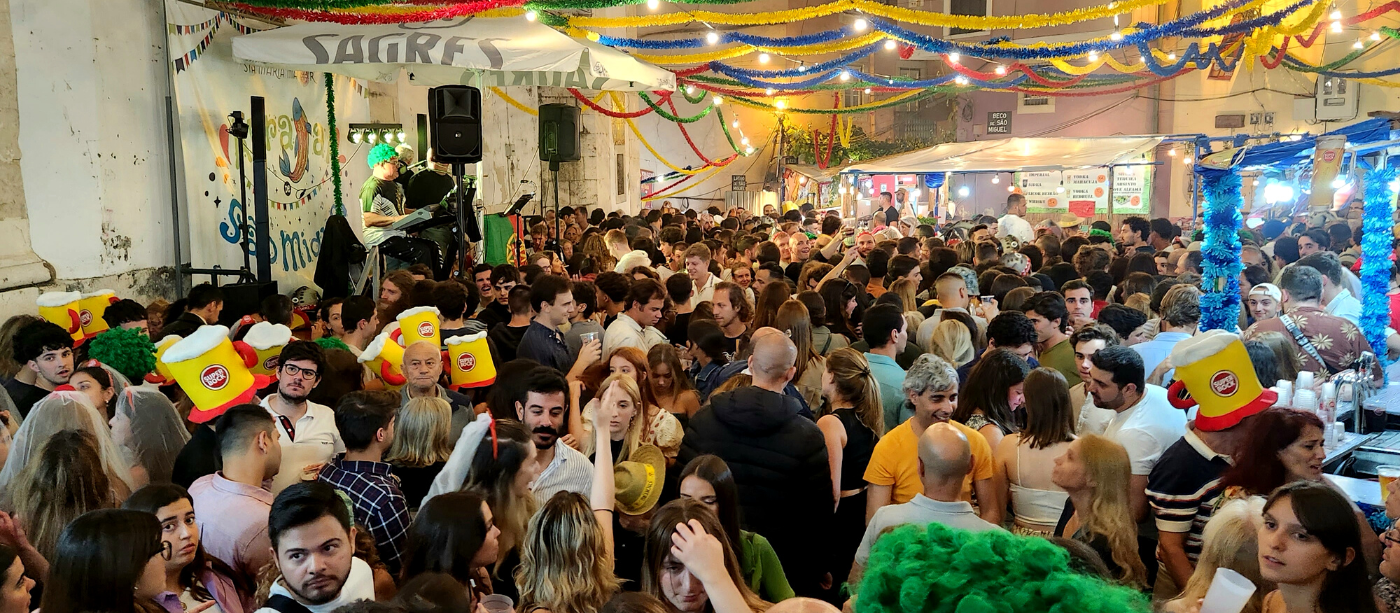 Top Things You Need to Know About the Sardine Festival in Lisbon
Here we will explain to you what the Sardine Festival in Lisbon is all about!
Top Things You Need to Know About the Sardine Festival in Lisbon
Here we will explain to you what the Sardine Festival in Lisbon is all about!
There are some key things you need to know before attending the Sardine Festival in Lisbon
Wondering what goes on around and what the renowned Sardine Festival in Lisbon is all about? Well you´re just in luck because we´ll be going over some of the top key things one must know before attending one of the biggest parties in Lisbon.
When is the festival?
Starting June 12th and ending June 14th it is a colorful and fun party to join during these three days mid June! Beginning usually at 9 p.m. the neighborhood parade starts and people start setting up food and drinks stations (Alfama and Castelo are some popular streets to begin the festivities in). This upbeat and picturesque celebration doesn´t end until sunrise! So you have a lot of time to enjoy. It´s not only because of food and beautiful colorful decorations one should attend it, concerts and other events also take place during this unique festival. Also, this festival is completely FREE and if you are looking for some other free yet fun ideas to do in Lisbon here are 5 things to do in Lisbon for free.
Other street celebrations are held during the month of June in Portugal but this is a special one that happens once a year in Lisbon.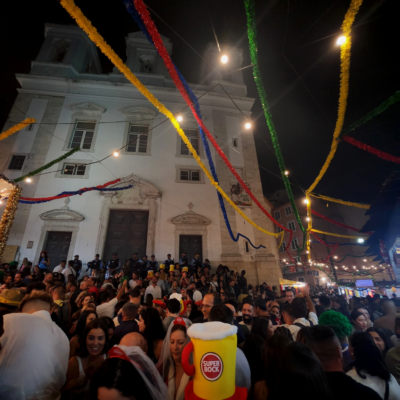 What exactly is the festival?
Wanting to know and experience more about the Lisbon culture? This is the BEST time to do so! Dedicated to honor Lisbon's saint, St. Anthony of Pádua, the Santo Antonio festival or sardine festival is a celebration in Lisbon where people all around get out and celebrate with some good food, drinks, and people! Wherever you look, streets are colorfully decorated and there is a party on almost every corner with food and drinks being sold everywhere especially fresh sardines! There are grilling stations and outside bars set up where they also sell beer and sangria to go along with the grilled sardines and people do consume A LOT of sardines during this festival… I do mean A LOT (13 per second approximately).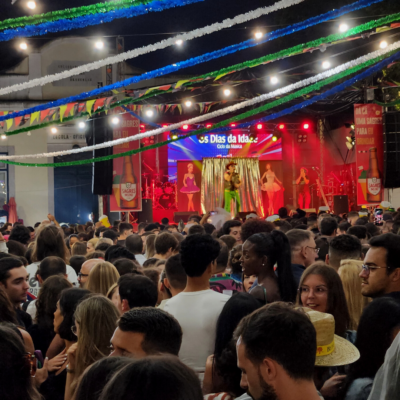 Want to know a little more backstory…
Even though St. Anthony of Padua spent most of his time being a Catholic priest in Italy, the Portuguese people were still very proud of him being originally from Lisbon so they created this festival to show how thankful they were. He was popular with the Portuguese people due to his preaching ways and for his miraculous skills when it came to helping people with love problems. Portuguese people often refer to him as Santo Antonio de Lisboa.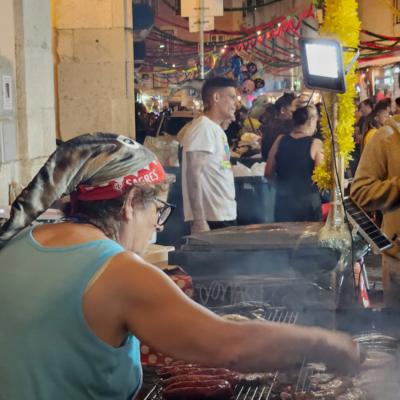 Why sardines you may wonder…
I know what you might be thinking, but why sardines? Sardines symbolize and are commonly associated with the poor which St. Anthony had pledged to help during his time which is why they are used during this city wide tradition. Although popular, sardines are not the only tradition seen during this three-day festival. Manjerico is also a tradition where people give away these small basil leaf plants representing the sprout of new upcoming love aka its a symbol of LOVE! They also place a paper maché
flower on top of the basil plant where you can attach a little note onto it.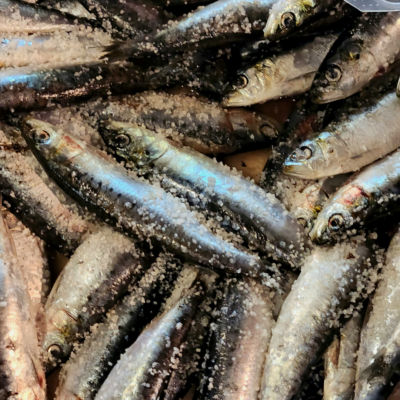 If you´re attending…
Make sure you are ready to be a part of many crowds of people because even though this festival is one of the most fun celebrations Lisbon offers it is also one of the busiest times of the year for the city! So make sure you wear the right clothes and shoes for this festival because a lot of people sadly means some room for small unfortunate accidents.
If you want to know about other fun things to do while being in Lisbon look into the 5 top things to do in Lisbon! But like always get out there and have fun but always remember to be safe!