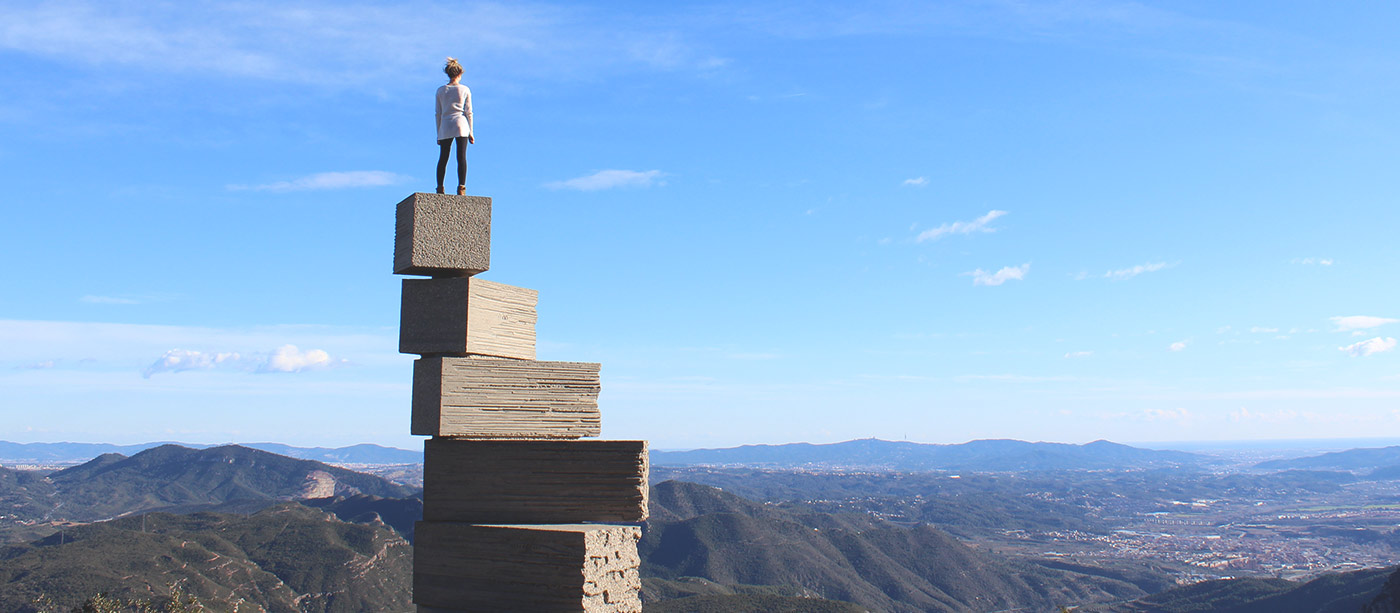 A day trip to Montserrat can be one of the highlights of your trip
Day trip to Montserrat
A day trip to Montserrat can be one of the highlights of your trip
Montserrat is a great day trip for anyone staying at a hostel in Barcelona. This rocky mountain with a small town in the side, is a place many people want to visit.
Take a day trip to Montserrat for some spectacular views
History
Montserrat is a monastery that was founded by Abbot of Ripoll and Bishop of Vic in 1025. Soon after its foundation, it became a place where pilgrims and visitors went to share stories. It was in 1409 that Montserrat became an independent abbey. Over the next 400 years or so, Montserrat grew a lot. In the seventeenth and eighteenth centuries, this area became a cultural center. This was until the French War (1808-1811) when Montserrat was destroyed and abandoned. In 1844 they began to restore the beautiful area. The area was fruitful and lively until it was abandoned again during the Spanish Civil War (1936-1939). The great outcome was that the Government of Catalonia saved Montserrat. Today people visit the area for the history, and the view.
How to get there
The easiest way of getting to the base of the mountain is by train. But first you need to get to the train station. If you are coming from Rock Palace in Barcelona, you can hop on the metro at the L3 (Passeig de Gracia) and take it towards Zona Universitària to the stop called Espanya. Here is where you will purchase the FGC (Ferrocarrils de la Generalitat) tickets.
The FGC train leaves every hour starting at 8:36am. In order to take this train you need a Zone 4 ticket. The cheapest option would be a T-10 Barcelona metro ticket because you can share it with your friends. There will be people at the station ready to help you purchase the proper ticket for your needs.
Once you get to the bottom of the mountain, there are options to get to the top where the sanctuary is.
– By foot: This option is a great way to enjoy nature, but it will take a while.
– By car: The car can be taken to the foot of the mountain or even right up to the sanctuary. Depending on how long you stay and what type of car you take will determine the cost to park. Click here for parking rates
– By Cremallera and train: This option comes every 20 minutes and departs from Monistrol Vila, where tickets can be purchased. It will take about 15 minutes to get to the top.
– By cable car: The cable car leaves every 15 minutes and will take 5 minutes to get to the top. The building where the cable car leaves is where you can purchase the €9 tickets round trip.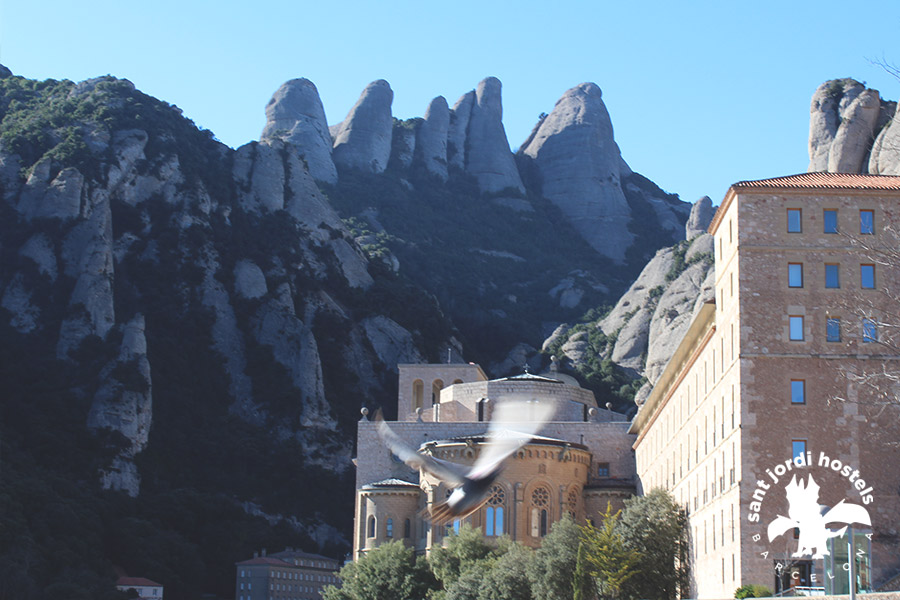 Things to do in Montserrat
– Check out the church. This church is from the Renaissance time period. People are attracted to its architectural, spiritual and historical outlooks.
– Go to a Mass. Every day there are two masses held in the Basilica. They take on different forms to attract various people.
– Montserrat Museum is an art museum containing art dating back to the thirteenth century, all the way to the present day.
– The Espai Audio Visual is a tour is located opposite the Cremallera funicular station.
– Take a walk. There are 5 official walking paths at the monastery.
– Go to the shops. Some of the shops include gift shops, bookstores, and a food shop.
– Grab a bite to eat: Here on the mountain there are two formal restaurants, two self-service cafeterias, a cafe, and a supermarket. The options for food are endless!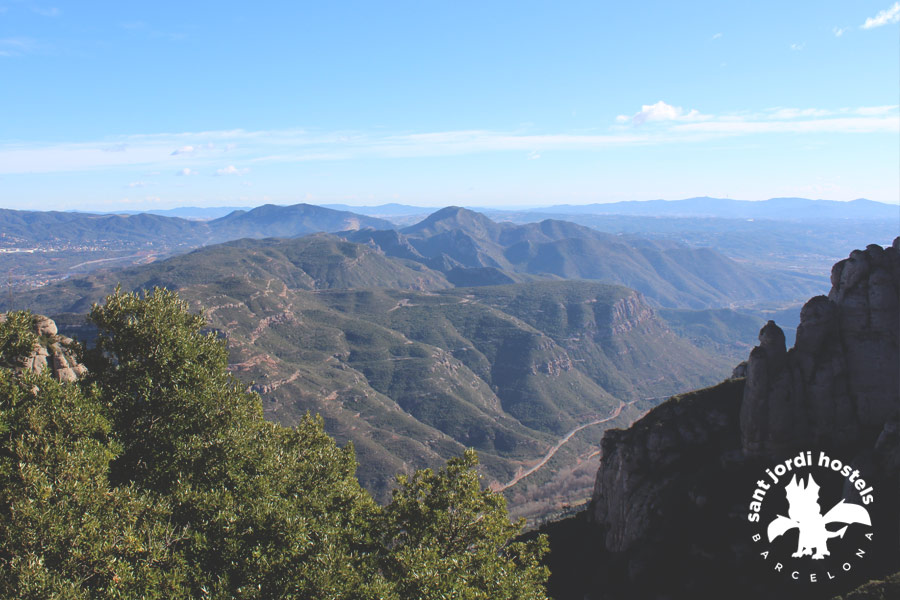 Climate
Make sure to take a look at the weather before you start your day. Being up high in the mountains and with the shade, it can get pretty chilly. Bring layers with you. Be aware that this area can accumulate a lot of fog. Data shows that the average yearly temperatures range from 55-57ºF. The link below shows the weekly weather for Montserrat, just so you can arrive prepared.
Best of Montserrat
There is plenty to do and see at Montserrat. If tours interest you, there are a few guided tours you can choose from to do while you are there. The website has the options listed and explained clearly so check that out for further information. The nature itself is gorgeous and there are 3 options to choose from which range from simply to adventurous. They include a walking path, hiking, or rock climbing. In order to keep with the tradition of the town, there is a daily market with local products such as honey, cheese, fig loaf, and curds. Everything is amazing and they give out free samples! The cheese is packaged to be able to take with you on your flight home. What better gift than a local cheese?
My number one recommendation would be to make the most out of the day; get up early and see it all! It will take a solid hour and a half to get there from Rock Palace so be prepared. Since there is so much to see and plenty of places to take pictures, you want to be there for a few hours. The last train ride back leaves at 6:30pm. If you are on a budget, pack a lunch. There are plenty of places to sit and eat, while enjoying all that you have around you. It is a breathtaking moment to just sit back and take in the experience.