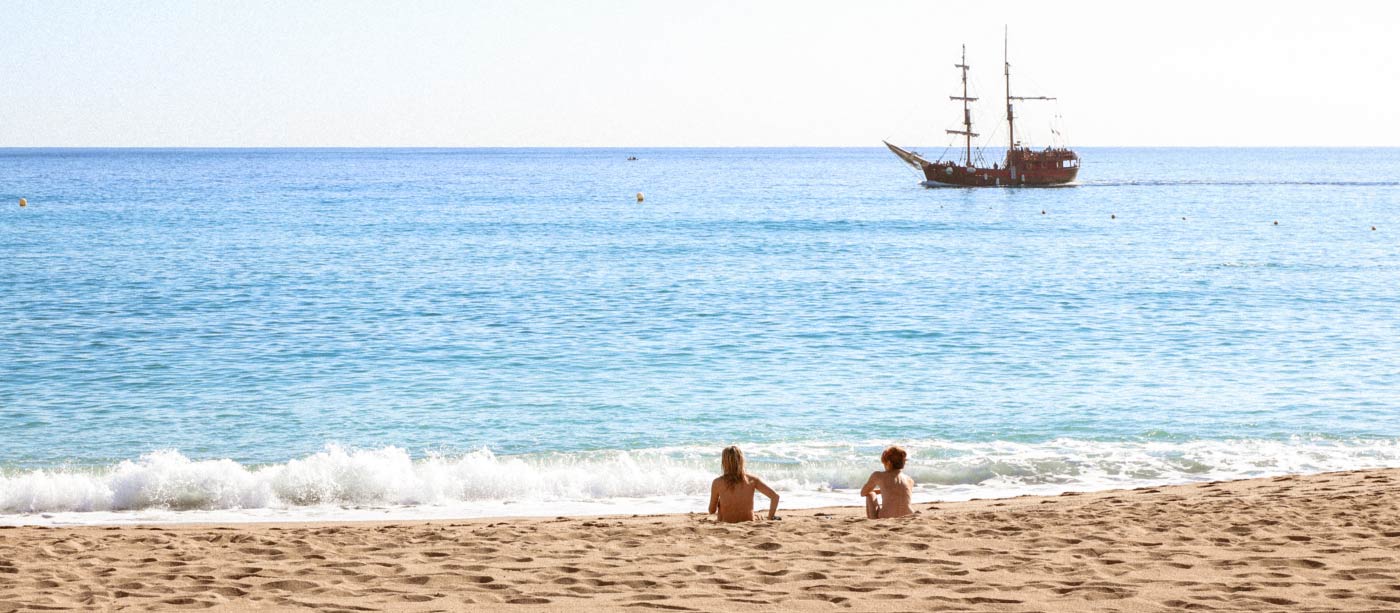 The Best Barcelona Nude Beaches
The ultimate naturist beaches in Barcelona!
The Best Barcelona Nude Beaches
The ultimate naturist beaches in Barcelona!
Nudity of Barcelona
Being in Barcelona, you are encompassed by the gorgeous Mediterranean beaches. Barcelona beaches can be considered ¨urban beaches¨, meaning popular city beaches. During the hot summer months, these beaches are a main tourist attraction, it is important to know what you may be getting yourself into… nude beaches. All Barcelona beaches share a special atmosphere that you will never experience elsewhere. With that being said there are two nudist beaches in Barcelona!
Mar Bella Beach
Mar Bella beach is located on the northern end of Barceloneta. There is a large sand dune here that separates it from the rest of the beach. This area is home to the local and international gay scene. This beach is a huge attraction and has an area for naturists and attracts a crowd from all walks of life. Mar Bella Beach welcomes everyone! Mar Bella offers many services including the nudism-dedicated area, and is also a favorite to the LGBT public. Further more, the beach offers a sports pavilion, Wi-Fi, public restrooms and accessible shower, kiosks, restaurants and more! Since this urban beach has a variety of high quality facilities and services, it draws a very diverse and electric crowd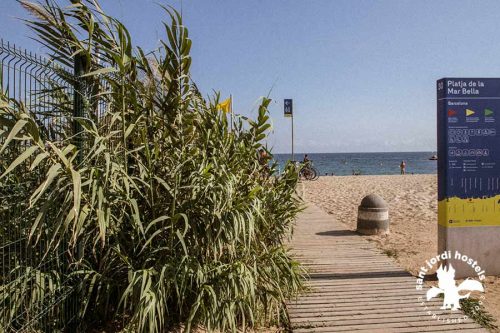 San Sebastia Beach
This beach is located on the southern end of Barceloneta. Playa de Sant Sebastia is just like any other beach and is actually one of the oldest and most traditional in Barcelona. A lot of local visitors come here and it is a common meeting spot for surfers. It is important to note that this beach is not considered an official nudist beach in Barcelona. However, at the southern end of the beach there is a nudist area. Sant Sebastia offers everything you can expect from a city beach. With the recent building of the Hotel W the beach offers a small cove full of beach bars and restaurants.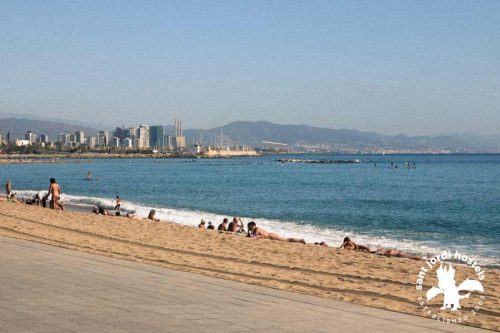 Topless In Barcelona
Their bikini off… This is a typical and usual activity, but newcomers may be surprised. It is common to see women go topless at any beaches in the city, but full nudity is reserved for the two nudist beaches. There is no large physical separation between the nudist and traditional beaches. In other words you can walk along the city beaches and see naked people in Barcelona walking and hanging out amongst clothed people. To each his own and the relaxed environment lets everyone enjoy their time!
Good Tips: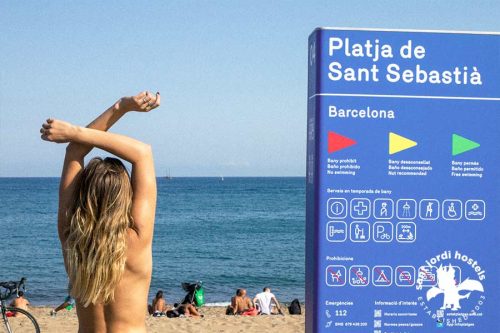 Going to a nudist beach is definitely an experience. If you have never been to a nudist beach before, why not check it out while you are in Barcelona? Just by walking along Barceloneta, you may end up here anyways. Typically full nudist's beaches are more secluded or separated from the rest of the beach.
It is common for people to feel a bit uncomfortable with the idea of a nude beach but it can really help you find confidence within yourself. Once you are there you will realize how open-minded people can be and how it is in our nature to be nude. It is the social norms that have been implemented that make us hesitate at the thought of a nude beach. But come on, you are in Barcelona! Give it a shot! Barcelona ranks alongside Spain´s most popular destinations for vacation. With seven beaches to offer, there are those to cater for every class of person, don't let the nudity interfere with a great experience!
If you are looking for a good place to stay, Sant Jordi Hostels – Rock Palace is the best option for anyone who wants to have fun and meet people in Barcelona.