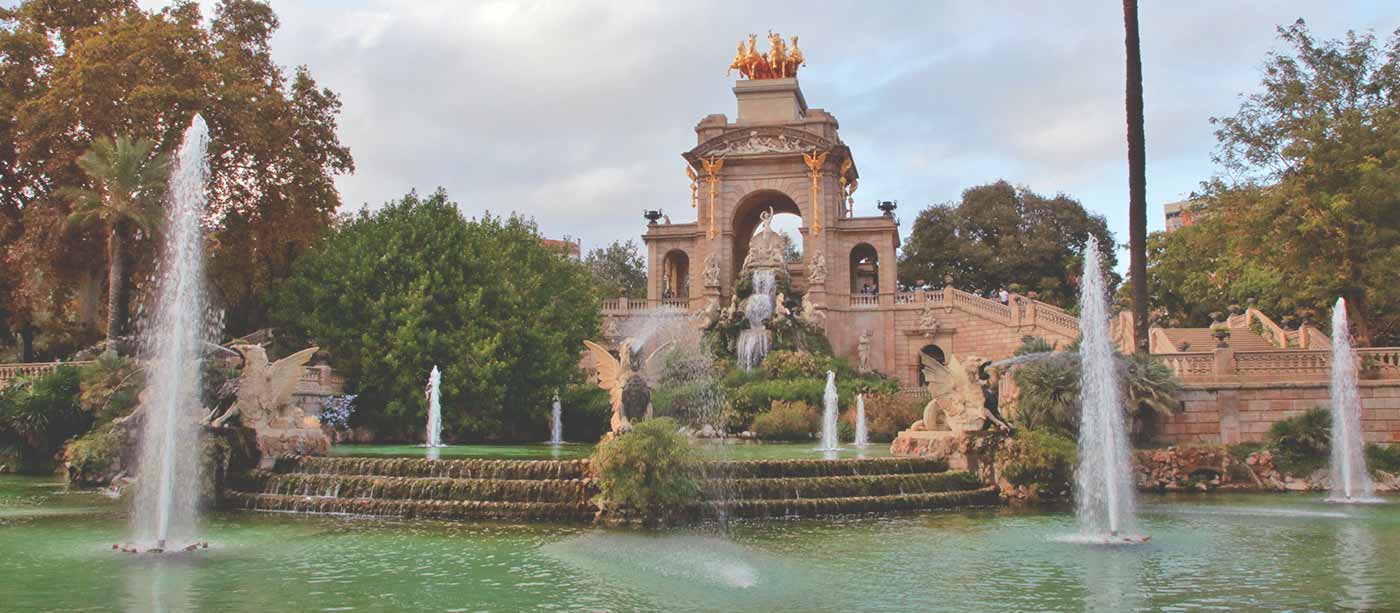 Ciutadella Park in Barcelona
The perfect place to hangout and have a picnic in Barcelona
Ciutadella Park in Barcelona
The perfect place to hangout and have a picnic in Barcelona
Best Park in Barcelona
Ciutadella Park is one of the largest and well-known parks in Barcelona. Locals and tourists love to hang out at this park. It is bigger than you would think; 74 acres. Ciutadella Park is located in the heart of the city so it is easily accessible. It starts at the Arc de Triomf and goes almost all the way to the beach.
After talking to some of my friends about the park, we would compare it to Central Park in New York city, but we agreed we like Ciutadella Park better. It is a green oasis surrounded by a sea of architecture and endless buildings. There are plenty of grass areas to sit, colourful flowerbeds and palm trees for some shade.
Ciutadella Park Major Attractions
The Cascata
This eye opening spot is a huge arch with a waterfall and fountain. Even though there isn't actually anything to do here besides look at it and walk around, it is a spot you won't want to miss. Antoni Gaudí assisted in the architecture of this monument which adds to its glory.
The Lake
You can rent boats here for a half hour at a time. It is 2 people for €6, 3 people for €9, or 4-5 people for €10. This is a simple way to turn a nice afternoon into a romantic something a bit more romantic.
Zoo
This zoo has all the basics – tigers, lions, elephants, giraffes, zebras and monkeys. They also have some more interesting animals including komodo dragons, dolphins, orangutans, and crocodiles. Just like any other zoo, it is great for kids since they have two playgrounds and a petting zoo, but let's be serious, who doesn't love a zoo once and awhile?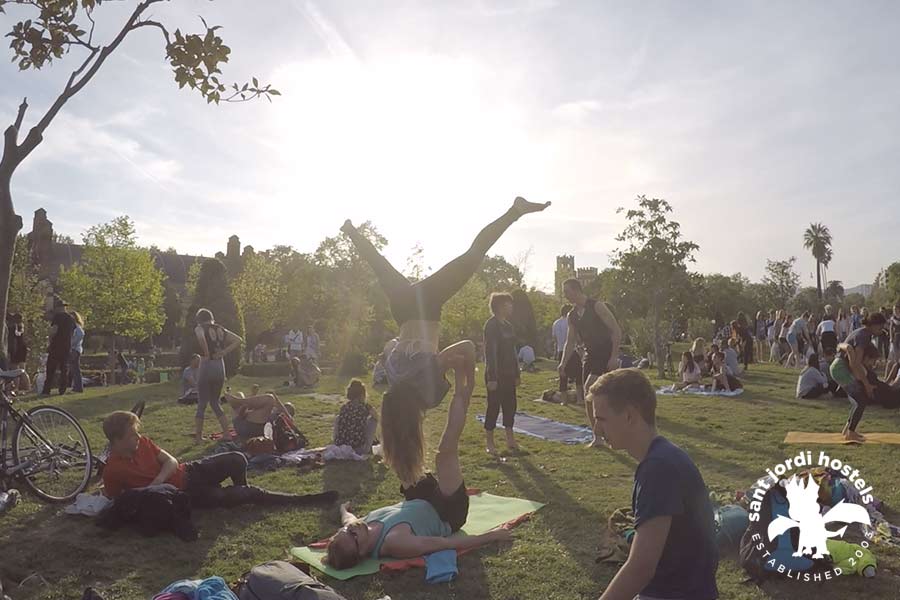 Mammoth sculpture and various statues
This mammoth is huge! You will find a constant line of people waiting to have their picture taken here. The other statues you will find throughout the park add a lot of character and have tremendous detail in them.
A greenhouse
The greenhouse is filled with tropical plants. If you think there is a lot of green in the park itself, you will be shocked by what you see in the greenhouse. It is a peaceful serenity with benches so you can sit and take it all in while you clear your head.
The castle of the three dragons
This monument was built by Lluís Domènch i Montaner but became famous thanks to Antoni Gaudí. It is a breathtaking brick structure. This building is the museum of zoology!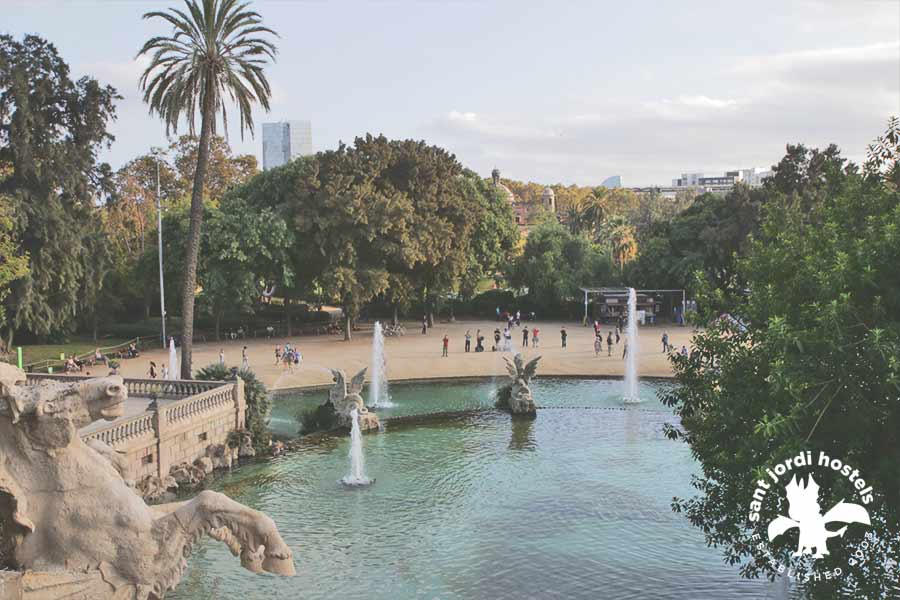 Catalunya's parliament
The building is just remarkable to look at. There have been many debates in that building but looking at it gives a sense of peace because there is a lily pond and a small statue out front.
The museum of geology
If you are into fossils, check this museum out. There are over 70,000 fossils from all different time periods. Definitely a cool place if this is something that interests you.
And of course, plenty of open, grass areas to sit and relax
No matter when you choose to visit, the park is always bustling with people. The most popular time for people to go to Ciutadella Park is on Sunday afternoons. You will find people of all ages enjoying the sun in this famous park. It is a great place sit a and sunbathe, read a book, paint with some friends, have a picnic, or to just enjoy the company of your friends. It is not uncommon for people to be playing volleyball, football or card games.
Street artist and performers are always around this area. Some of their performances are worth the watch. Just like any popular attraction, you will find street vendors as well. They have everything from food and drinks to crafts and balloons. The kids love popping the oversized bubbles.
It is easy to spend a couple hours here. Packing a picnic is always a great idea. My favourite thing to do is to stop at Bo De B, a cheap but delicious sandwich shop and bring it with me to the park.
If you plan on visiting Barcelona beautiful park, I would recommend starting at the Arc de Triomf and making your way down. If you are making your way from Rock Palace hostel in Barcelona then my recommendation would be to walk. It will take about the same time to walk as it would taking the metro. At least by walking you are able to see more of the city.