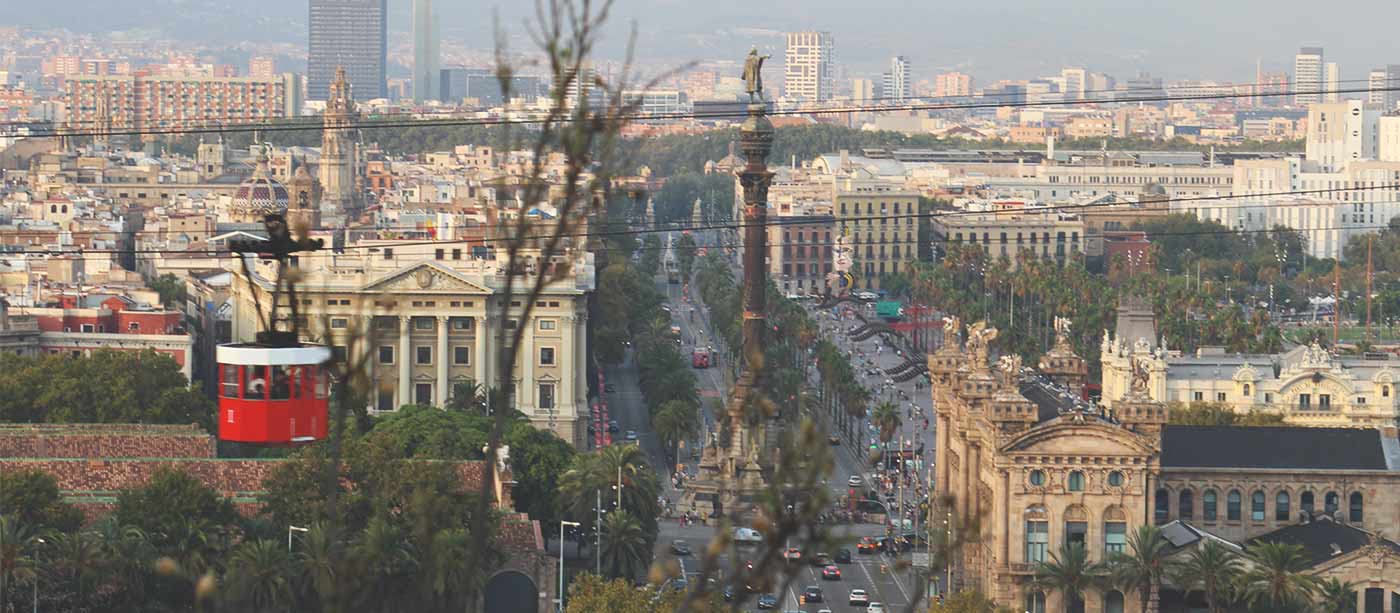 The best and the cheapest tips for your trip to Barcelona
Barcelona on a budget can be very easy and fun
The best and the cheapest tips for your trip to Barcelona
Barcelona is popular for being a destination location for people around the world to visit. And let me say, it is a great place to go! Being on the Mediterranean Sea there is always great weather, beautiful beaches, rich and unique history, amazing architecture, and plenty of great food. The cost of traveling can easily rack up, but you can definitely see Barcelona on a budget.
Barcelona on a budget can be very easy and fun
1- Free Walking Tours
Since Barcelona is such a walking city, there is plenty to see without spending much money. The best way to start off is by doing a free walking tour. If you look online you will see that there are a few different companies that offer walking tours in Barcelona. My recommendation would be to check them out and see which one is best for you based on the places they visit. In just a few short hours you will see some of the major sites in the city and learn about the incredible rich history.
2- Enjoy the View
There are a bunch of different places throughout the city where you can get magnificent views. If you go up to Montjuic castle, you will get a view that ranges from the mountains on one side to the crashing waves of the ocean on the other. If you are feeling a bit adventurous, take a cable car. A single ride costs €11 so it can be a bit expensive.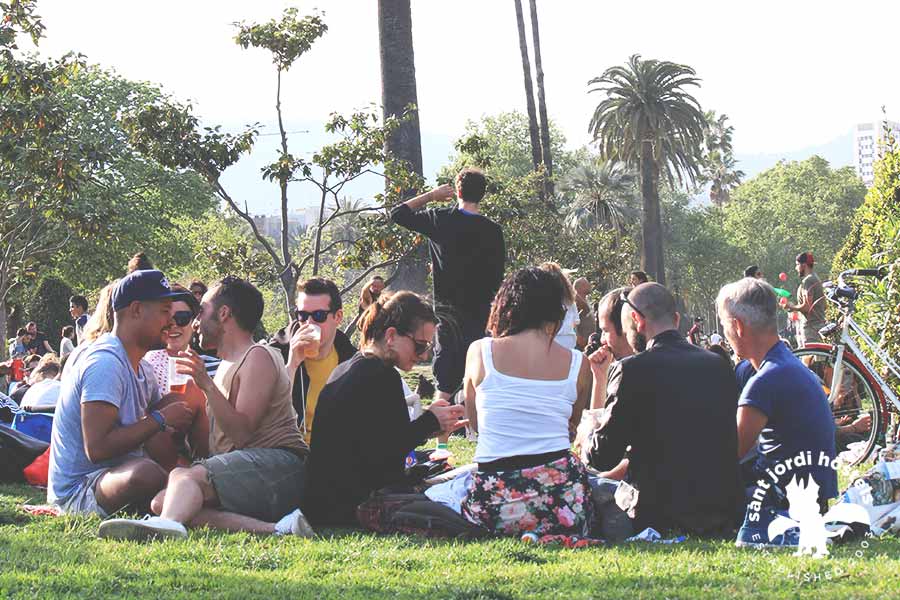 3- The Park Güell
If Park Guell is on your list of places to visit, then you will definitely have a view to enjoy. There are two different parts to this park. The first is free to enter and involves a lot of walking. The other part costs around €7 but you will be able to see all of the gorgeous architecture. If you have time, check out the Bunkers del Carmel. It will take quite a bit of time to get up there, but it is worth it!
4- Relax on the Beach
During the summer months, the beaches in Barcelona are packed with tourists and locals alike. You will be sure to find people surfing, young people taking selfies and the older crowd playing various board and card games. Right before you reach the sand, you will find vendor with a display laid out on the ground selling everything you need for a day at the beach. They have everything from tapestries to sit on, to sunglasses to wear. Even during the winter months people hang out at the beach. It a relaxing way to enjoy the magnificent Mediterranean sea.
5- Museums
Some places in Barcelona are always free, like the Cathedral. It is part of the tradition here to ensure the cultural offerings are available to everyone. On the first Sunday of every month, the museums in Barcelona are free. You can easily spend a full day going from museum to museum and learning about the history and culture of Barcelona. There are other museums that are free every Sunday afternoon starting at 3pm. The list is extensive as to the cost of each one and when they may or may not be free so do your research ahead to time to see how you can save a few bucks.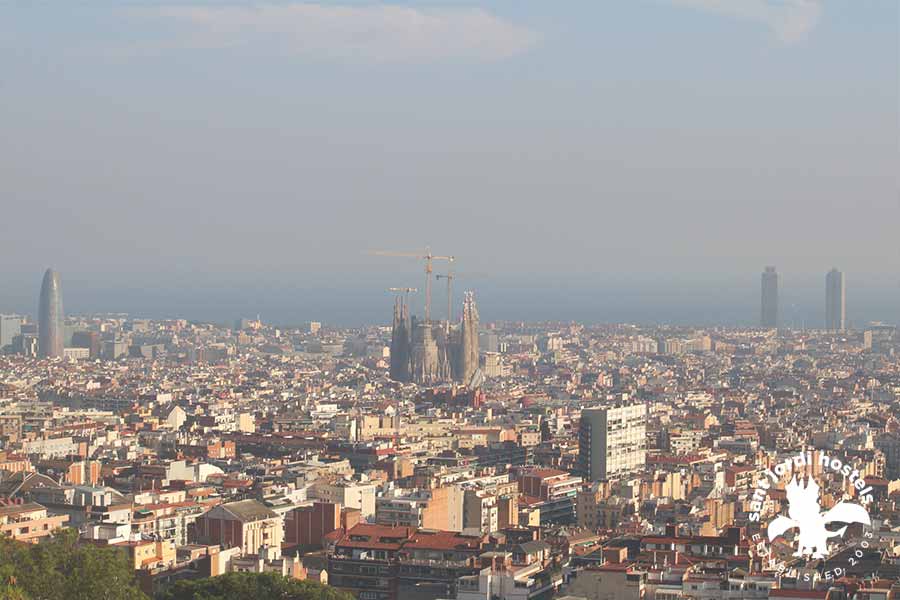 6- Explore the Parks
Ciutadella Park is home to many people. The park itself stretches from the Arc de Triomf all the way to the beaches of Barceloneta. There is so much to see and do here that a few hours can easily pass just by walking around seeing everything it offers. Bringing a lunch or snack and sitting in the shade on the grass is not only a great way to people watch, but also a way to sit back and enjoy the beautiful surroundings.
Labyrinth Park is a hidden gem in Barcelona. It costs under €3 to get in and for an extra €1.80 you can get a guided tour. You will find a maze made of about 750 meters of trimmed cyprus trees. The area is filled with statues, water fountains, and benches to sit and relax.
7- Eat your heart out
If you are at all like me, you are always hungry. And going out to eat all the time can get pretty expensive. Definitely stay away from the major streets and touristy sites. The food around here is extremely expensive and just not worth it. Finding a restaurant to eat that is off the beaten path for tourists will really give you a feel for the culture. Try some authentic Catalan foods while you are at all.
8- A bit of advice
Buy a Barcelona metro ticket. Using the metro is a cheap and quick way to get around the city. It is easy to use and reliant. The metro ticket also works for the busses so keep that in mind.
My one tip to you would be to buy your tickets for places ahead of time. Not only can this save you time since you don't have to wait in long lines for tickets, but it can also save you some money. A lot of tourist sites offer student discounts so keep that in mind!
9- Stay in a Hostel
At Sant Jordi Hotels we are more than a hostel, we are a life experience. We have helped revolutionize the hostel industry. Staying in a hostel is a cheap and fun way to experience a city. We offer free dinners, free nights out, and cheap breakfasts. We have different activities that go on at the hostels and each location has a different theme. Stay with us and make the memories of a lifetime.