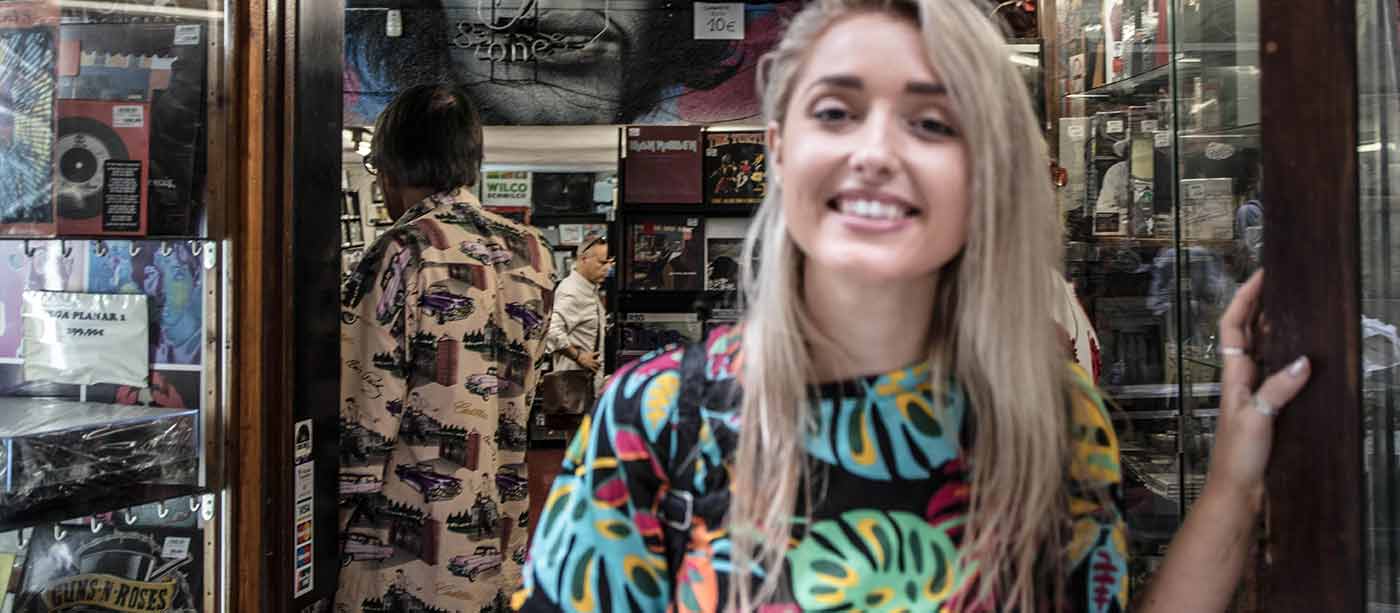 Best Record Shop in Barcelona
At Revolver record shop in Barcelona you can find the best deals
Best Record Shop In Barcelona
At Revolver record shop in Barcelona you can find the best deals
There are many options for record shops in Barcelona, at taller street you will find two of the best ones in town.
All you need to know about the best record shop in Barcelona
History
Dating back to 1991, El Raval had a street with a record shop was the meeting point for all music fanatics in Barcelona. Over the years, this one store became the most famous record shop in Barcelona. Believe it or not, Discos Revolver was the first independent music store in all of Barcelona. They have been in this location since their opening day 25 years ago. They take pride in being able to offer the records that you have been searching so hard to find. Discos Revolver offers everything; 80s music, electronic, indie, punk, grunge, new trends, rock and roll and even some oldies.
Sell your old records in Barcelona
Want to know something great? They will buy your old records! They are said to be the best appraisers in all of Catalonia. They are primarily looking for vinyls in good condition. The genres they search for consists of punk, electronic, rock, reggae, flamenco, progressive, etc. So pretty much anything that matches their style. They are clear about the types of music they won't take: anything such as classical music, light music or zarzuelas.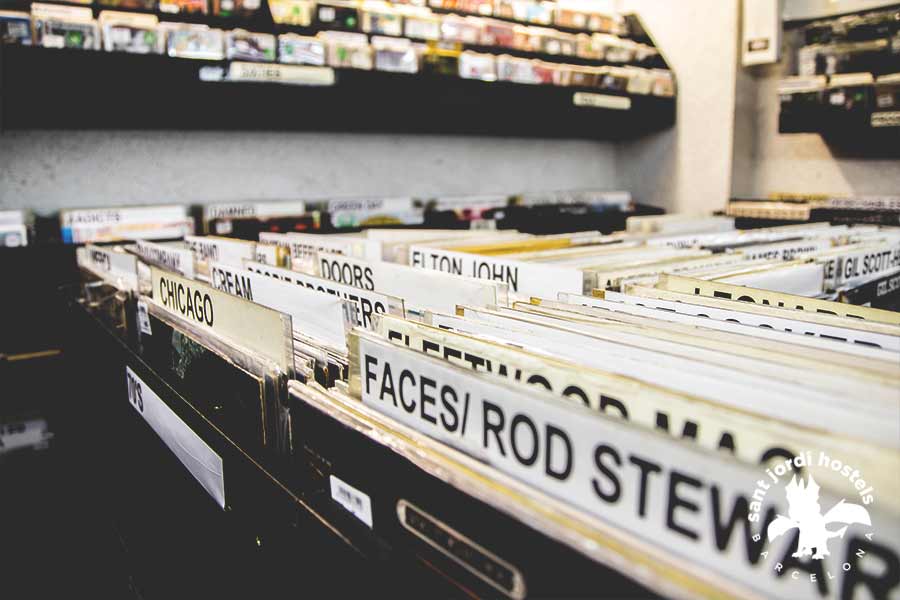 T-shirts, posters and records
The great thing about this well known store is that they are more than just records. They sell t-shirts, posters, CDs, stickers, you name it. This store is huge! You can spend hours in here searching through all the records they have. Their collection is truly amazing.
The setup of the store adds to the character. The pathway through the store is very narrow. The cases with the records are black. Every case is completely filled with CDs and tons of records. They have music playing all the time. The walls are covered with posters and flags. Everywhere you look in this store, you can see and feel the details that make it what it is.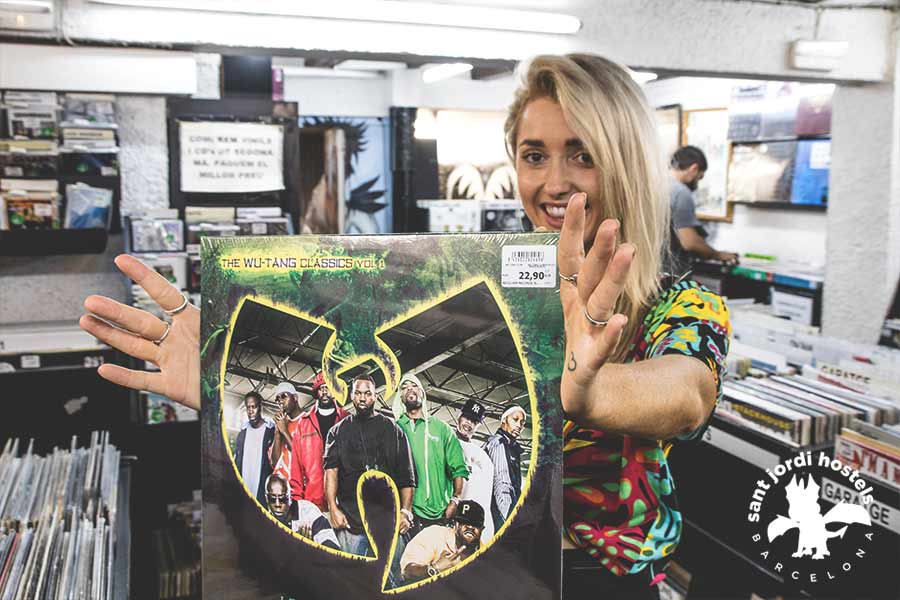 True rock fanatics
This record shop is the perfect place for any true rock fanatic to visit. You will commonly find young, hip people here. Those who are staying at our Sant Jordi Hostels – Rock Palace, will love this shop! It is an easy 12 minute walk away, and most of it is a straight shot. Join the trend and take your picture in front of the store.
How to get there
Walk down Las Ramblas street for 1 block until you come to the street Carrer dels Tallers. Take Carrer dels Tallers street and walk for 3 minutes, Revolver record shop will be located just on the left side of the street. They have 2 shops on the same side of the street.