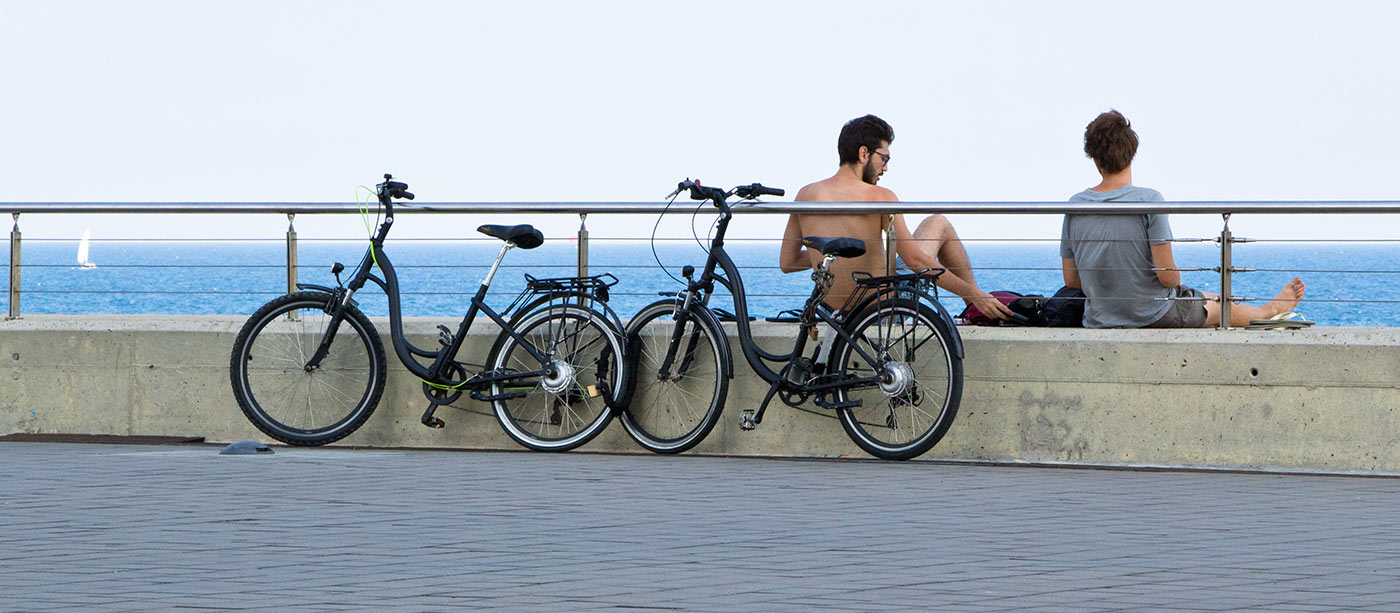 Barcelona in Three days
Use this list to help you along your vacation in Barcelona!
Barcelona in Three days
Use this list to help you along your vacation in Barcelona!
Here is our complete weekend plan for your vacation in Barcelona!
There are so many places to visit in Barcelona but not everyone has the time to see everything. Well luckily for you we have created the best places to visit on your three-day vacation to Barcelona.
Day One
Welcome to Barcelona, you must be very excited to be here and are ready to get into all the fun and exciting adventures you will have on your vacation in Barcelona!
Walk on the Beaches of Barcelona
To start off your three-day trip to Barcelona what would be better than going for a walk on the beaches as the sunrises? Make sure as you walk the beach you take in the beautiful views of the coastline and try and walk towards Hotel W. This is one of the most beautiful views in Barcelona as you see the colorful skies and the beautiful design of Hotel W, towering over the rest of the shoreline. Once you get to Hotel W you should walk back up onto the boardwalk and walk down Passeig de Joan de Borbó and take the chance to admire Port Vell and all the amazing boats including the chance to possibly see the Dilbar, the world's largest superyacht by volume. By the time you get to the end of the road, you will be at your next stop.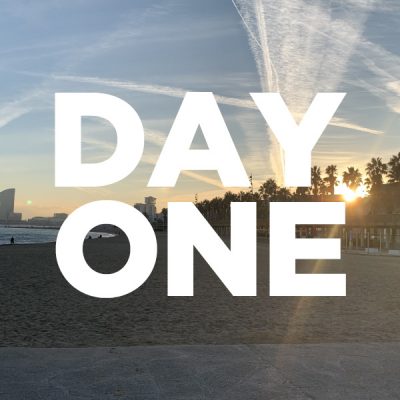 Museu d'Història de Catalunya
To end your morning, learning a little more about Catalunya is never a bad idea. Take the opportunity to walk through Museu d'Història de Catalunya and learn about the history of Catalunya. Catalunya is the majority of the northeastern tip of Spain and it is mainly build-up of four provinces, Barcelona, Girona, Lleida, and Tarragona. This is a must-see for anyone traveling through Barcelona, so you will be able to understand the deep and complicated history of Catalunya.
Ciutadella Park and Barcelona Zoo
As midday roles around there is no better place to be than Ciutadella Park. This beautiful park is home to so many attractions and all and all just one of the most gorgeous outdoorsy environments in Barcelona. When you are here take the time to stroll through all the beautiful paths and see some beautiful artwork. If you have the time, take the opportunity to rent a rowboat in the pond and get an even more exclusive look at the park from a starting price of 6€. If you are not a fan of the water, no worries. Take a walk down the path towards the Barcelona Zoo. Here, you will see everything from Lions, rhinos, alligators, wolves, bears, pythons, and so much more. It is definitely a location worth checking out and allows you to see more animals that you will not see anywhere else.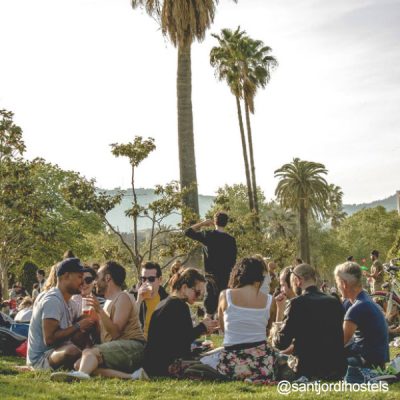 Arc de Triomf
Let's be honest, did you really go to Barcelona if you didn't take a picture under the world-famous Arc de Triomf? If you go back up towards the front of Ciutadella Park and keep walking past it, you will be led down the path to the beautiful Arc that was built back in 1888 as the gates to the Universal Exhibition fair that took place inside Ciutadella Park. This is an amazing work of art that everyone should get the chance to see.
The Carmel Bunkers
You have made it! Your final stop on the first day of your vacation in Barcelona! I hope you have enjoyed your three days on your Barcelona adventure so far. Don't forget we have two more days still to go. It is time to go on your first hike. To get to the Bunkers you will have to hike up the Turó de la Rovira to the summit where you will have a 360-degree view of all of Barcelona. Plan to start your journey so you can make it to the summit approximately 30 minutes before sunset. This will give you the most beautiful experience as you watch the sunset behind the mountains and see the pink and purple sky over Barcelona. But don't leave just yet, stay there until it is completely dark out and see the city of Barcelona begin to light up as the nightlife begins.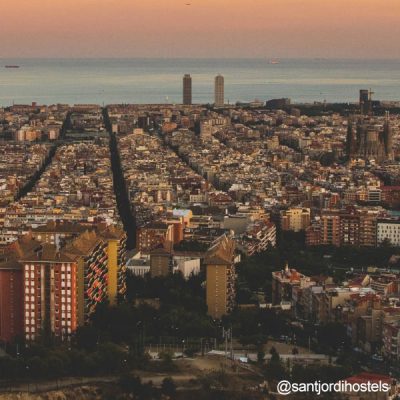 Day Two
On the second day in Barcelona, we will dedicate to explore some Gaudi masterpieces and other beautiful places.
Park Güell
Every morning at 8:30 am the famous Park Güell opens to the public. This is a great way to start your morning but be prepared for another hike. Not as big as the hike to the Carmel Bunkers but it is still definitely an uphill hike but will be worth it for the beautiful sunrise you will catch. This is a great way to start your morning, being able to overlook the city as the sun rises but you will also be able to see the famous architecture of Park Güell created by Antoni Gaudi. To make it even better, if you stay at Sant Jordi Hostels Gracia, you are only a 20-minute walk away from your beautiful morning view. This is a famous landmark in Barcelona for its very unique architectural style and very impressive underground section. Before you leave, make sure to take a tour of Antoni Gaudi's home, this is a once and a lifetime opportunity that is definitely worth the 5€.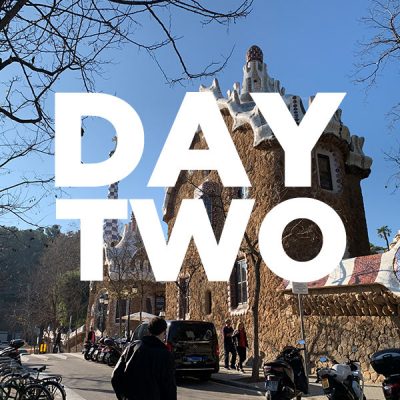 Sagrada Familia
One of Barcelona's most famous tourist attractions and Gaudi's most famous architectural structure. La Sagrada Familia is one of the most breathtaking sites you will see in Barcelona. This amazing Basilica has been under construction since Gaudi began the project back in 1852 and it is still under construction to this day and construction does not plan on being complete until in between the years of 2026 and 2028. This means this church will be under construction for at least 144 years! If you plan on going inside or on a tour, buy tickets at least two days in advance. But if you just want to walk around and admire the view, walk around in the parks surrounding La Sagrada Familia, where you can see tons of wildlife and feel completely out of the city.
Plaça d'Espanya
Your first stop will be Plaça d'Espanya This is a very famous landmark here in Barcelona for its unbelievable location. Plaça d'Espanya is located right next to the Arenas de Barcelona which is a great place to do some shopping while in Barcelona. But what is even better than shopping in Barcelona is the path that leads down the street towards Torres Venecianas, the two enormous pillars that leads to your next and final location.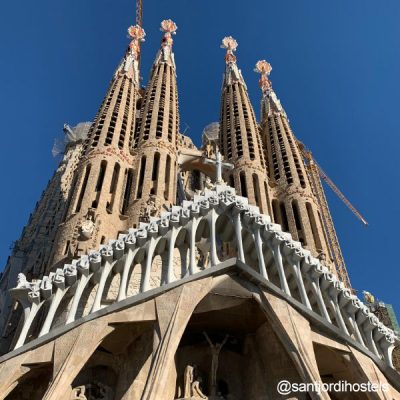 Magic Fountain of Montjuic
Finally, you have made it to the Magic Fountain of Montjuic, your final stop of the night. This beautiful spot will give you a beautiful nightly fountain show where you can watch this display of fountains and watch as the water changes colors. It is truly a work of art and something you must see at night. While you are watching the Magic Fountain of Montjuic, start walking up the street and up the many staircases to the top of MNAC where you will be able to see the top of the fountains and the beautiful view of the city from a new location, this time looking towards the mountains. This is a great spot to finish your night, there is so much to see in the area that is usually not noticed.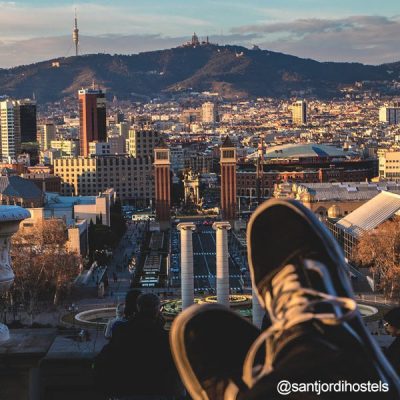 Day Three
On the third day in Barcelona, we will dedicate to explore some Gaudi masterpieces and other beautiful places.
Cathedral of Barcelona
There is no better way to finish your vacation in Barcelona than to go to the Gothic quarters and see some of the oldest histories in Barcelona. The Cathedral of Barcelona is the first sight you will see in the Gothic quarters and this cathedral is one of the most stunning buildings you will see in Barcelona and without a doubt, will make you want to go inside and climb to the top. The Cathedral of Barcelona is a great spot to stop on your last day because you get the opportunity to check out this beautiful church but you will also be able to go on top of the church and be able to see the rest of the Gothic Quarters from above, which is a very unique experience. When you are on top make sure you take a very close look at all the Gargoyles which are the real and fictional creatures that divert the water from the roofs. When you come back down from the rooftop of the church, walk around the left side, and in certain areas, you will see slices in the stone of the Cathedral. These slices date all the way back to when Knights were sharpening their swords before jousting matches.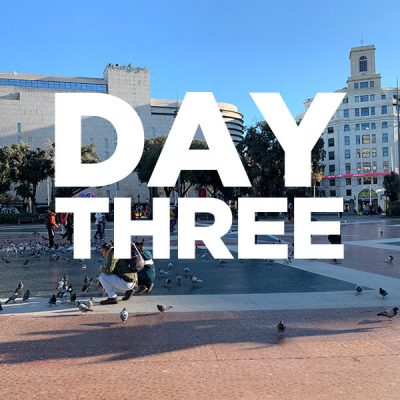 Gothic quarters
After you are done looking at the Cathedral go around the left side of the Cathedral past the sharpening spots in the stone and make your way to Plaza del Rey which is a public square in the Gothic quarters that dates back to the 14th century, this beautiful area really gives you that old medieval feeling and has a lot of great history to it. Also known as the Kings Square, this main building happens to be The Royal Palace which held the throne of the kings of Aragon.
Now to finish off your journey through the Gothic Quarters, make your way to Sant Felip Neri Square. This is a special spot where you will see a lot of history. As you walk into the square multiple things seem off. There is much history to be explained from the damage to some of the walls on one side and the completely different architecture on the other wall. When looking at this wall that seems out of place from the others, you will also notice that there appear to be shoes above each window, carved into the walls. This building used to be home to the shoe-makers guild of Barcelona and originally was not in this square but was moved into Sant Felip Neri Square in 1943 and is now a shoe museum that for 2,50€ you can see all the shoes that were made in Barcelona dating back to the 12th century.
On the other side of the square, you will see all the damage on the walls. This happened to be the entrance to the church Sant Felip Neri, where they protected children during the Spanish Civil War. Outside these walls mostly children and some others were waiting out in the square, hoping to get inside to be protected from the frequent bombings of Franco's troops. Sadly, it was too late and a bomb was dropped on 1/30/1938 killing roughly 30 children and as the people from the church went out to help the survivors, another bomb had been dropped, killing even more. 42 people were killed by these two bombs and the majority were children. This is now a historical landmark and something you must see to understand the horrible past that will never be forgotten.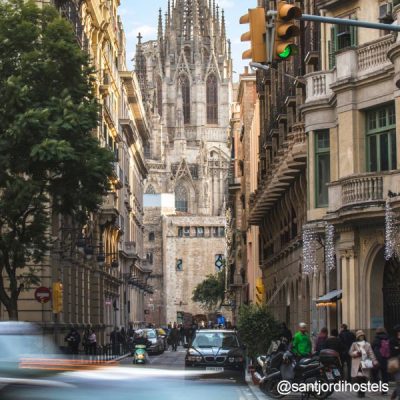 La Rambla
Time to make your way over to the most famous street in Barcelona, La Rambla! This is a street that everyone who visits Barcelona has to take a walk down to see everything this street has to offer. From the street vendors, Tapas restaurants, and soccer shops, there is so much to do on this road and so many things to see but be careful this is a very common spot for pickpocketing to occur. This road goes all the way down to the coast where you will see the famous Columbus Monument. A fun fact about this statue is the direction it is pointing. This statue is actually pointing East towards India. What many people do not know is that Columbus's goal was to find a new, faster route to India when he came across the discovery of America. On the other end of La Rambla you will find Plaça de Catalunya.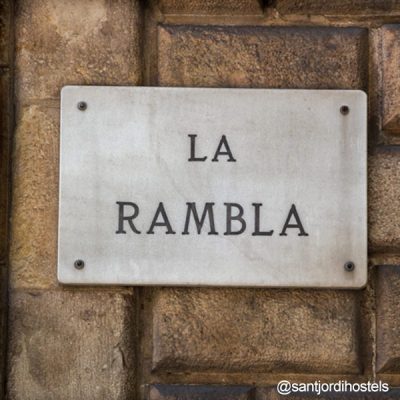 Plaça de Catalunya
It makes sense that the most famous street in Barcelona leads to the most famous plaça in Barcelona. Plaça de Catalunya is considered the city center of Barcelona and it makes perfect sense considering all the most touristy areas and popular streets including La Ramblas, the Gothic Quarters, Raval, and Eixample all intersect at Plaça de Catalunya. This is a great spot for everyone traveling in Barcelona for many reasons. Plaça de Catalunya is located right next to one of the major malls El Corte Ingles Placa de Catalunya, which has 12 levels for all your shopping needs, including a restaurant and cafe on the top floor. And in the very center of Plaça de Catalunya is a beautiful area surrounded by fountains where you can sit around, feed the hundreds of pigeons, and play with bubbles. A great area to be with friends and family and be able to just sit back and relax.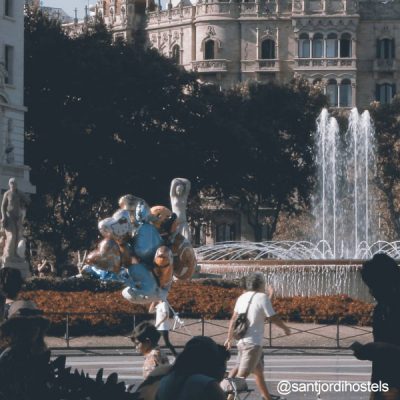 Mount Tibidabo
This may be one of the most unique places in Barcelona that you will find. Mount Tibidabo is home to the beautiful Temple Expiatori del Sagrat Cor a minor Basilica, the Tibidabo Amusement Park, and an absolutely stunning view of Barcelona from the highest location in Barcelona. This is a must for any tourist coming through Barcelona. You can learn more about the church in my last blog Top 5 Churches in Barcelona but what makes it so special is its amazing location and for a small payment of 4€ you can take an elevator and two flights of stairs up to the highest point of the church where you are directly under Jesus and have a 360-degree view. If that is not enough for you, try and get up there when the Amusement park is open so you can hop on some rides and enjoy the view at the same time. When you have had all your fun at the summit of Tibidabo, find a bench or a place to sit and just relax and watch as the sun sets over the beautiful city of Barcelona.
We hope you had a great time on your trip to Barcelona in three days. Barcelona is a great place to be and we hope you enjoyed all of the wonderful spots Barcelona has to offer. We hope you come back to visit again, very soon!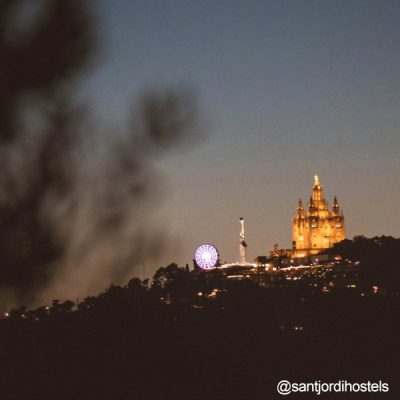 Three days in Barcelona itinerary