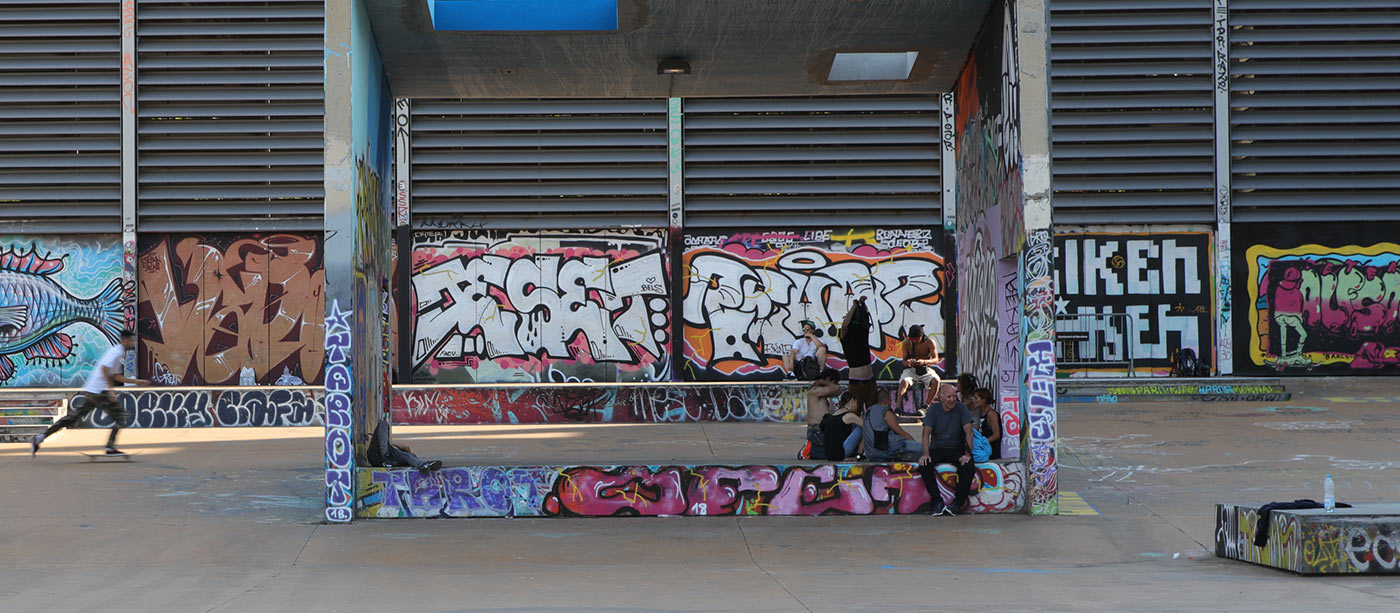 The best Graffiti spots in Barcelona!
The ultimate Barcelona graffiti guide
The best Graffiti spots in Barcelona!
The ultimate Barcelona graffiti guide
Discover rad neighbourhoods known for their graffiti!
With Gaudi's and Guell's interesting architecture all around Barcelona, there is no doubt that Barcelona is a metropolis for artistic expression and creation. There is no better way to get to know the personalities and vibes of the people in Barcelona than through checking out Barcelona's glorified and plentiful graffiti. There is art everywhere in Barcelona and the best way to see some of it for free is by exploring these recommended sites. Also, take a stab at graffiti yourself with these helpful tips on legal graffiti locations in Barcelona.
Poblenou neighbourhood
This neighbourhood used to be one of the most industrial areas of Barcelona. Now that factories are moving out, it has become the perfect landscapes for graffiti artists to grind. This neighbourhood is full of large factories with the most rad designs covering their walls.
The art is so exquisite that there are even Street Art tours. But you can also just explore the neighbourhood yourself and get lost in the streets.
La Escocesa, a dope visual arts art center that fosters residential artists' professional careers, is also located in the Poblenou neighbourhood. So, if you are already out and about in this area or looking for more artsy scenes, don't forget to pop in La Escocesa.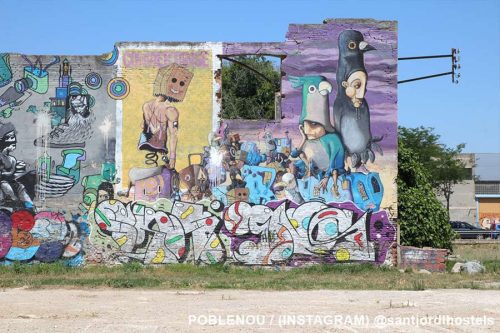 Tres Chimeneas
This area is a haven for street art in Barcelona. There are five walls in the neighborhood that are speicfically protected through the Wallspot Project for street artists to do their thing legally. Here not only can you find street art lovers but the artists themselves who like to hang around the skate park that is nearby.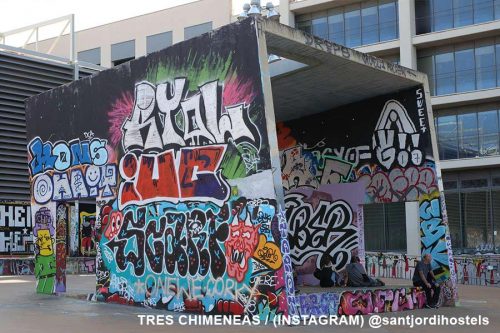 Carrer de Sant Pau and Carrer de la Riereta
The corner of Carrer de Sant Pau and Carrer de la Riereta lies a famous Barcelona graffiti mural that is a tribute to the Catalan artist Joan Miro. It is one of the most famous pieces of street art in Europe.
It's also located in El Raval neighbourhood, one of the coolest areas to wine and dine in Barcelona. There is a gorgeous street, Rambla del Raval, that is full of places to eat. If you are headed to see this piece of artwork, make some time to check out El Raval.
Good Tips: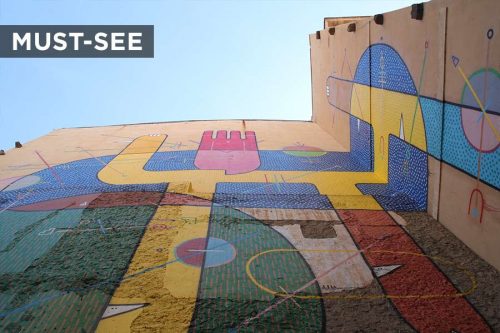 La Carboneria
On the front of an abandoned coal factory, La Carboneria, stretches a large, vibrant mural. It´s located in the Sant Antoni neighbourhood. This building is actually protected by the council so this piece should definitely remain there for years.
Address: Carrer Comte d'Urgell, 32, 08011 Barcelona
Good Tips: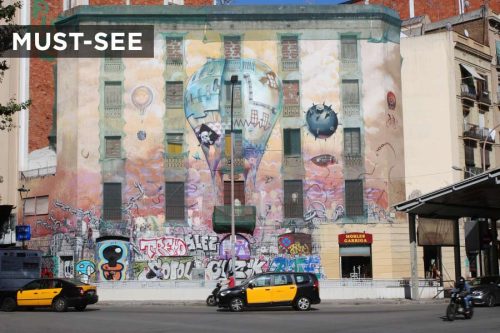 First, you need to visit the Montana Shop Barcelona Born to buy your supplies. It is located near the Arc de Triomf, so after your picnic there, you can go grab everything you need for your masterpiece.
Before painting, you need to check out the Murs Lliures organisation, which is a local non-profit that helps graffiti enthusiasts to not only find legal walls but book them as well beforehand.
We want to see your awesome designs! So, don´t forget to DM (direct message) us a picture of your artwork on Instagram @SantJordiHostels for us to showcase your work if you found this information helpful!!!
Barcelona Graffiti Photos
Barcelona Graffiti Photos