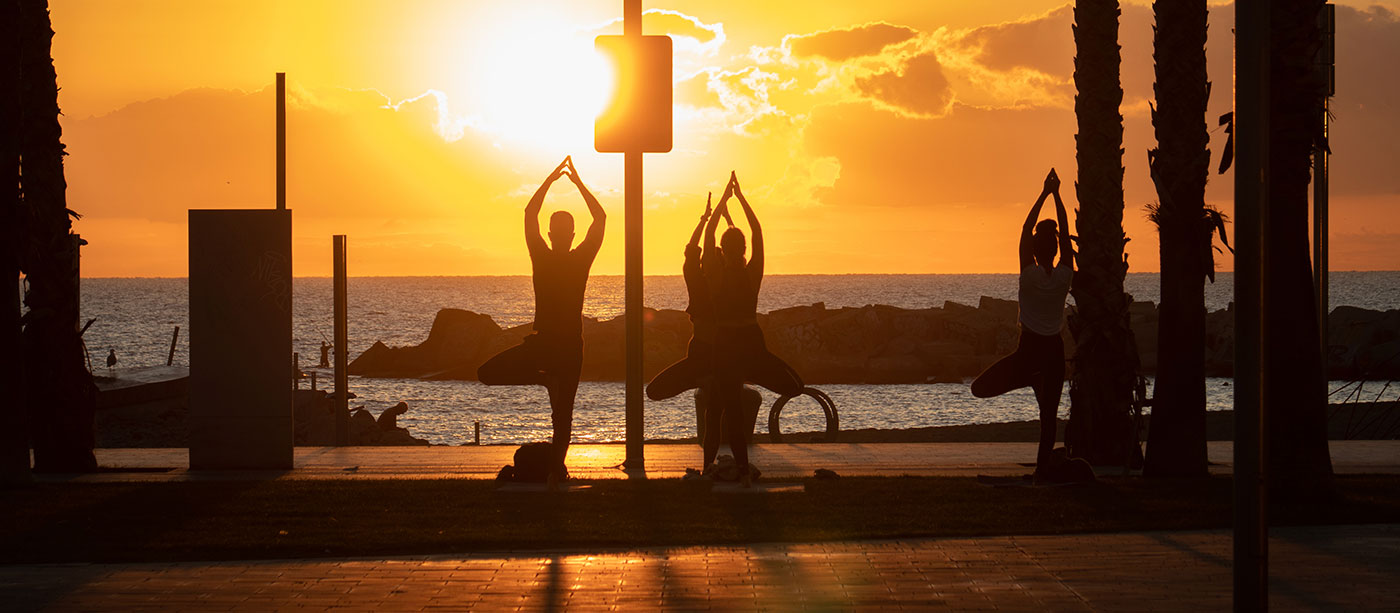 The ultimate guide list to the best spots to practice in yoga in Barcelona
Discover the most quiet and chill places to do yoga in Barcelona
The ultimate guide list to the best spots to practice in yoga in Barcelona
Discover the most quiet and chill places to do yoga in Barcelona
Find out about the coolest places to do yoga on Barcelona!
Do you love yoga and are curious about the best places in Barcelona to do yoga for free? We've got you covered with three of our favorite places to do yoga in Barcelona.
Barceloneta Beach
Barceloneta Beach is the beach of Barcelona and another wonderful place to do yoga. There's something special about being able to feel the sand under your feet and hear the sounds of waves crash on the shoreline. Barceloneta is a place of relaxation and stress relief. The people of Barcelona often travel to Barceloneta to relax and enjoy the beach. It is viewed as a place of peace.
Much like Cuitadella Park, Barceloneta is just amazing in the early morning. There are very few people out on the beach and often you will have a patch of the beach to yourself.
Midday at Barceloneta is also wonderful because you can get a tan while going through a routine. There is normally a pleasant breeze coming off the shoreline that keeps your body at the perfect temperature. Everyone can enjoy Barceloneta!
Good Tips: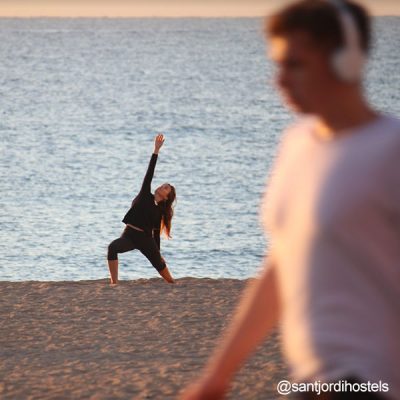 Montjuïc
Montjuïc is absolutely massive and has a multitude of Yoga spots that you could potentially go to. Montjuïc is one of Barcelona's two beautiful mountains, but Montjuïc has the closest view of the Mediterranean. There are many parks at Montjuïc, but lucky enough for you, we have chosen the ones that have the best views and are the best for Yoga.
The parks that we have found to be the best for yoga are the Jardins del Mirador, the Jardins de Mossèn Cinto Verdaguer, and
the Jardins de Laribal. These are all incredible parks for yoga. We really enjoy the Jardins del Mirador because you can have both a view of the Mediterranean as well as the city. You can have the best of both worlds at this park. However, all of the parks at Montjuïc are incredible.
Montjuïc is a historical landmark of Barcelona. There's the Castell de Montjuïc, the Olympic stadiums from the 1992 Olympic games, the fountain of Montjuïc, and the Museu Nacional d'Art de Catalunya. After your yoga session, we highly recommend exploring around Montjuïc. It is one of the most incredible places that Barcelona has to offer.
Good Tips: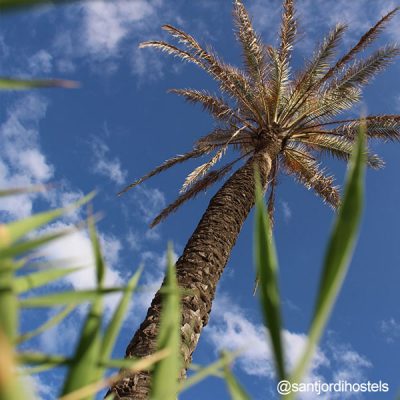 Cuitadella Park
Cuitadella Park is one of the most beautiful parks in all of Barcelona, and it's the perfect place for yoga. The park has 70 acres of ground for you to relax and enjoy your session. No matter whether you are a beginner doing your first bridge pose or an expert doing your 100th king pigeon pose. There are so many unique and special places throughout Cuitadella.
As yoga enthusiasts ourselves, we would like to recommend getting to the park early in the morning so that you can experience the park in its most serene state. There is something special about waking up with a proper yoga session in Cuitadella park.
Most of the days here in Barcelona are sunny and warm. So, going for a midday yoga session is amazing because you can catch some sun while going through your routine. Cuitadella is a must for any yoga enthusiast coming to Barcelona.
Good Tips: