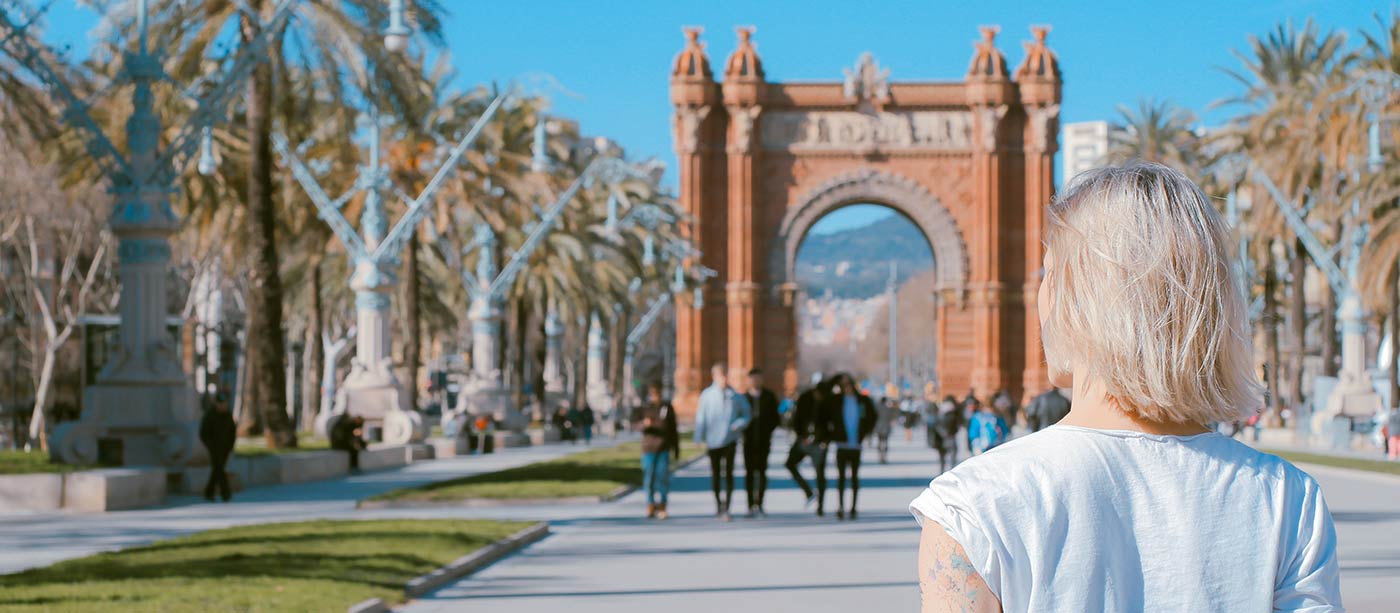 Tips for traveling alone to Barcelona
Travelling alone is a great experience. Here are some tips on how to go solo travelling to Barcelona and have a good time.
By Mimi Carafiol
Tips for traveling alone to Barcelona
Travelling alone is a great experience. Here are some tips on how to go solo travelling to Barcelona and have a good time.
By Mimi Carafiol
Here are a couple of travel tips for solo travellers visiting Barcelona alone
Whether you're travelling for the first time with friends or flying solo there are many things you need to consider and prepare for to ensure a smooth sailing adventure whilst staying under the roof of a hostel! But the most important thing you need to be aware of is that without a doubt you're going to have the best time ever, we can promise you that! The rest, we've got you covered from what to pack to appropriate room etiquette, so read on for the heads up pre-departure!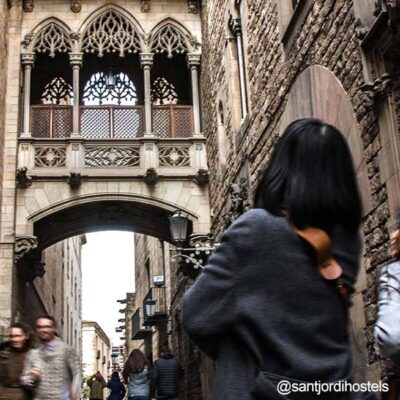 Stay in a Hostel to Meet Others
For the socializers, this is a must!. By staying in a hostel, you are able to meet other travellers and make new friends across the world. The guests staying in hostels have all different kinds of backgrounds and it can be an amazing and educational experience meeting these people from all over the world. Hostels are also a great way to affordably travel abroad. Prices vary, but normally the cost averages from ten dollars a night to forty dollars a night. So cheap! If travelling alone to Barcelona make sure to check out Sant Jordi Hostels. They provide hostels in three different locations around Barcelona and assure to make your stay as enjoyable as possible.
Good Tips:
Tapas Tour & Boqueria Market
Spain is very well known for their Tapas, which is a big part of the tradition for Spain. Tapas are a variety of appetizers or snacks that are typically small and include Spanish dishes. If you are a first-time traveller to Barcelona or are not familiar with the area, it can be hard to find the best places to get these. A great way to explore the traditional foods of Spain is to book a Tapas Food Tour. This is a great way to taste and learn about the food you are eating. There are a variety of different tours you can choose from and they can be found on many different websites. Some tours not only include food tasting, but also wine tasting, entertainment options, learning how to make actual tapas, and more.
If you are not looking for a whole day or multiple hour tours, another good idea is to visit the local markets. La Boqueria is a great place to explore local Spanish foods on a budget. While it can be overwhelming and crowded, it is fun to be able to choose what sounds most appetizing to you. The stands consist of empanadas, meats, fruits and vegetables, seafood, gelato, and more. So much to choose from, it is almost definite you leave with a full and happy stomach!
Good Tips:
Get lost in the alleyways of the Gothic Quarters
The Gothic Quarters is one of many popular places to visit while in Barcelona. It is truly in the heart of the city and is filled with endless narrow streets that include different shops, restaurants, cafes, bars, and more. You can find shops and food for a range of prices and many different types of stores, so the Gothic Quarter is very inclusive to everyone. It is known for its ancient vibe because it dates back to the medieval time period. It's a great place to visit if travelling alone to Barcelona because you can get lost in the alleyways for hours.
Good Tips:
El Born
El Born is one of the more trendy areas in Barcelona. These streets are very similar to the Gothic Quarters with the narrow medieval-like streets. El Born is a little less touristy, so if you are looking for a more quiet and less crowded area this is the place to be. There are many different types of places to visit in this district. There are different museums like the Picasso Museum and the Moco Museum, which are great options for solo travellers. Another great option is the Parc de la Ciutadella. It is the biggest park in Barcelona and is a great place to go and relax while also seeing the most beautiful views and monuments.  
Good Tips:
Tips for solo travel to Barcelona map