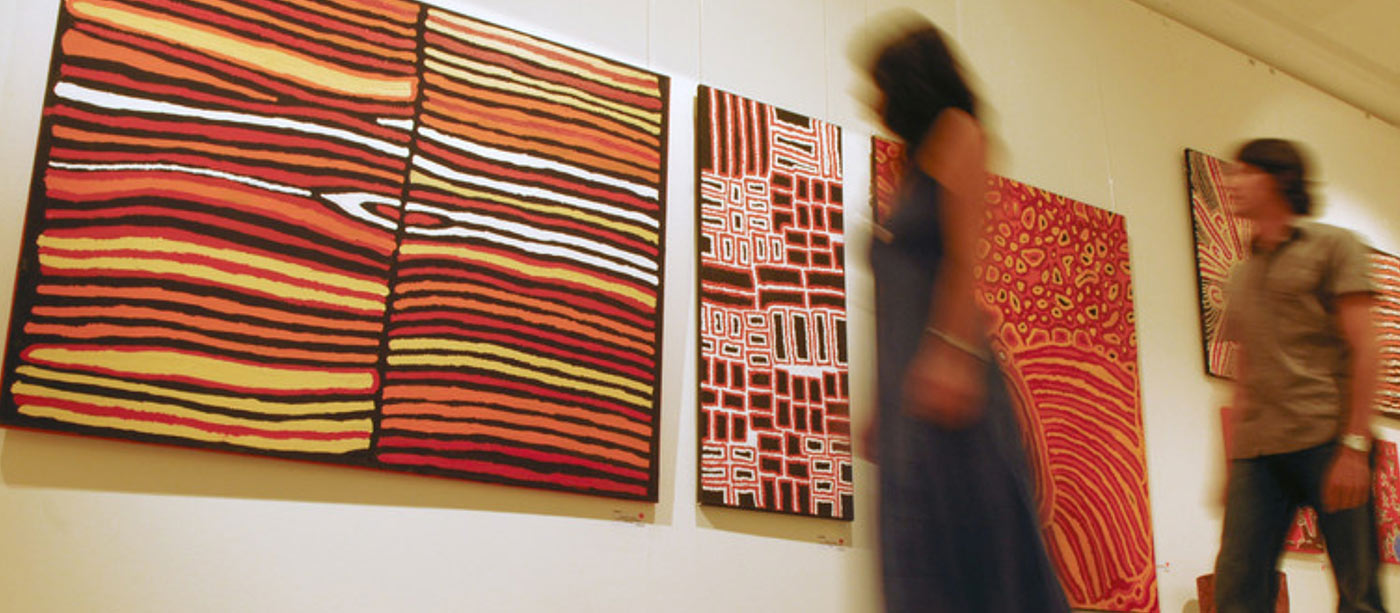 Best Art Galleries in Barcelona
Looking for a fun thing to do in Barcelona? Visit the best art galleries in Barcelona!
Best Art Galleries in Barcelona
Looking for a fun thing to do in Barcelona? Visit the best art galleries in Barcelona!
Discover the 5 best art galleries in Barcelona
In addition to Barcelona's wealth of prestigious contemporary art centres, the Catalan capital is just as famous for its independent art galleries scattered across the city which are becoming increasing popular amongst locals, tourists and art enthusiasts. Barcelona has transformed over the years to become one of the main central hubs for contemporary art in Europe and we want to share with you our five favourite venues!
Montana
Montana is the only gallery in Barcelona that is dedicated exclusively to urban art and graffiti. Born in 2007 its aim was to exhibit the talent of young local artists and establish relationships on the international scene and promote graffiti and street art apprenticeships. When you step foot inside you will be greeted not only with a gallery but a shop where you can pick up a T-shirt designed by local brands and browse all the materials a budding graffiti artist could dream of. Since opening, many legendary artists have showcased their work there and many more continue to do so! Montana comes highly recommended; we promise you will not be disappointed.
More info:
Carrer del Comerç, 6, 08003 Barcelona, Espanha
Opening hours: Monday to Saturday 10:00AM to 9:00PM
Phone: + 34 932 68 01 91
Nearest Metro station: Arc The Triomf
Senda
Next on our list is Senda, a contemporary art space in Barcelona dedicated to working with emerging and established artists on both the international and local art scene. What makes Senda so awesome is its passion in celebrating the value of diversity and avoiding any closed-minded or narrow outlooks of thought. Senda also works with other organisations such as LOOP Barcelona, the Video Art Fair and Talking Galleries all of which promote debates and powerful discussions around the developing art industry. Don't miss your chance to check out this empowering and inspiring gallery here in Barcelona.
More info:
Carrer de Trafalgar, 32, 08010 Barcelona, Espanha
Opening hours: Tuesday to Saturday 11:00AM to 8:00PM
Phone: + 34 934 87 67 59
Nearest Metro station: Urquinaona
ADN Galeria
Located just 10 minutes from Sant Jordi Hostels Rock Palace , ADN Galeria was founded in 2003 with the aim of acting as a commercial mediator to promote and sell current artistic trends as well as becoming the foundation of cultural contribution. ADN focuses mainly on visual arts while at the same time stressing the relationships between art, politics and society. With a real support for young and emerging artists by providing advice and guidance this one eye-opening gallery, you will want to put on your must-see list!
More info:
Carrer Mallorca, 205, 08036 Barcelona, Espanha
Opening hours: Monday to Saturday 9:30AM to 7:30PM
Phone: + 93 289 02 44
Nearest Metro station: Universitat
Base Elements Urban Art
Opening in 2003, Base Elements created a name for itself by establishing a creative space for Barcelona graffiti lovers and urban contemporary art. Quickly becoming popular amongst the local art community, Base Elements managed to showcase many iconic names in the business. Located in the beautiful Gothic quarter of Barcelona in a 19th century space, Base Elements is the perfect place to hang out and discover new and exciting concepts and styles that are currently flourishing in the contemporary art scene. Don't miss the opportunity to check out their amazing collection of work, there is something for everyone!
More info:
Carrer del Palau, 4, 08002 Barcelona, Espanha
Opening hours: Monday to Saturday 11:00AM to 9:00PM
Phone: +34 931 64 47 72
Nearest Metro station: Liceu
Artevistas Gallery
Artevistas Gallery is another gem hidden in the beautiful streets of the Gothic district. Not only is this a space for unique contemporary art from Spanish and International artists but the building alone is iconic for its architectural interests. Artevistas Gallery boasts an impressive collection of original paintings, drawings, sculptures, photography, street-art and prints all while specialising in the promotion of young talents and their individual styles and techniques. Located in the same building where painter Joan Miro was born you will have the choice of checking out their main hall which houses their permanent collection or their VIP room where they organise temporary solo exhibitions.
More info:
Passatge del Crèdit, 4, 08002 Barcelona, Espanha
Opening hours: Tuesday to Sunday 11:00AM to 8:00PM
Phone: +34 935 13 04 65
Nearest Metro station: Liceu
Top art galleries in Barcelona Map