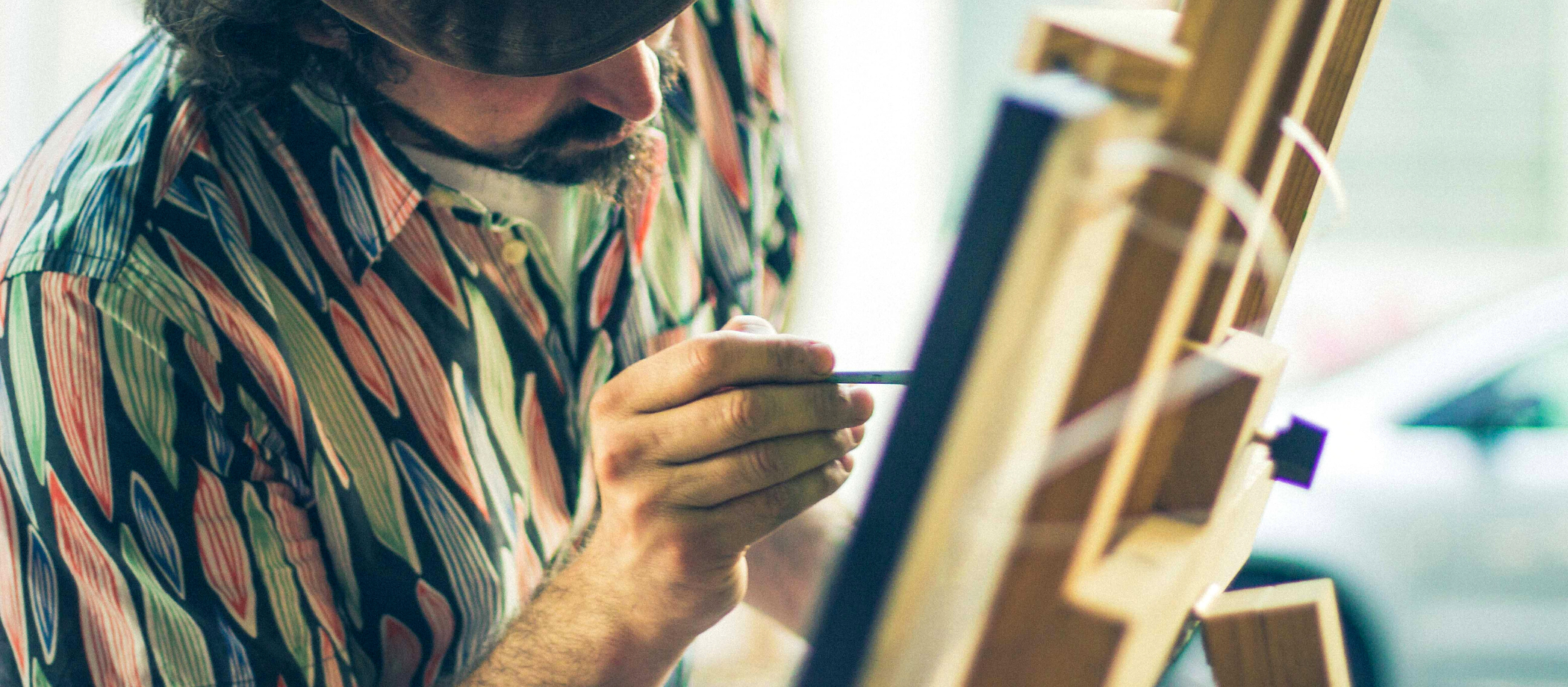 Top Places for Art Lovers in Barcelona
Experience the city and people of Barcelona through the eyes of local artists.
By Marissa Weiss
Top Places for Art Lovers in Barcelona
Experience the city and people of Barcelona through the eyes of local artists.
By Marissa Weiss
Here are some of the best places for art lovers in Barcelona!
Barcelona is one big art gallery, with murals, mosaics, museums, and art galleries generously spread throughout the city. With an abundance of art it can be hard to decide which art museums and galleries to visit during your time here in Barcelona. Explore both past and present art by wandering through a museum and taking to the streets to discover the city´s local artists.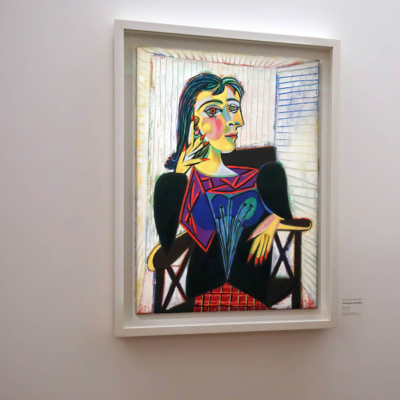 Picasso Museum
Spanning throughout five adjoining medieval palaces and housing more than 4000 works of art, the Picasso Museum is a must see place to visit during your stay with Sant Jordi Hostels in Barcelona. Despite having only lived in Barcelona for a little over 9 years, Picasso felt happier and more connected to the people in Barcelona than anywhere else in the world. Throughout his career, his best friend, Jaume Sabartés, collected his art and donated it to the city of Barcelona later in life. Today the museum exhibits the 4 periods of his early work: Blue, Rose, African-influenced, and Cubism in addition to his Las Meninas, ceramics, lithographs, prints, and theatrical endeavors.
PROTIP: Sometimes local cubism artists will sell their art outside the entrance to the Picasso Museum.
Address:
Carrer de Montcada, 15-23, 08003 Barcelona, Spain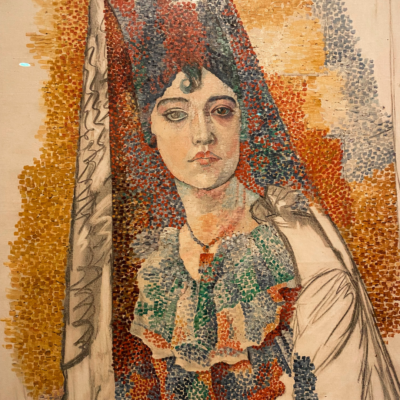 MNAC
Located in the majestic palace atop the Montjuïc hill, The National Art Museum of Catalunya exhibits Romanesque, Gothic, Renaissance, Baroque, and Modern art all under the same roof. Explore the Romanesque church paintings and political propaganda posters created during the Spanish Civil War. Gaze in wonder at the works of Goya, El Greco, Picasso, and Gaudi. The exterior of the palace is also a Spanish-Renaissance work of art. Despite the name, Palau Montjuïc, it never housed a royal family, only the 1929 International Exhibition prior to becoming an art museum. The interior displays breathtaking frescoes in towering elliptical domes, so don´t forget to look up.
PROTIP: Saturdays after 15:00 (3pm) and on the first Sunday of every month entry tickets are free.
Address:
Palau Nacional, Parc de Montjuïc, 08038 Barcelona, Spain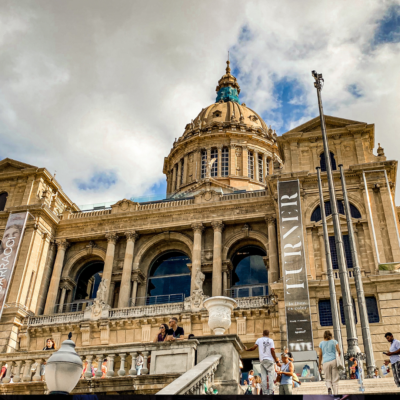 Pintors del Pi Art Market
When traveling it´s hard to find authentic art from local artists. For over 40 years, artists in the Pintors del Pi association have gathered on the weekends to exhibit and sell their art every weekend in Plaça de Sant Josep Oriol, in the Gothic Quarter of Barcelona. There´s watercolors, oil pastels, oil on canvas, ceramic tiles, and live demonstrations of charcoal portraits. Saturdays the market is open from 11:00 to 20:00 (8pm) and on Sundays from 11:00 to 14:00 (2pm). Bargaining is allowed but remember to respect the time and talent of each artist. On the weekends, art markets are also held in Port Vell marina, by the Passion Façade of Sagrada Familia, and in Park Guell.
PROTIP: Go earlier in the day and visit the market in front of Santa Maria del Pi as well. You´ll find honey, fruit preserves, mushrooms, meat, and so much more in small market stalls.
Address:
Plaça de Sant Josep Oriol, 08002 Barcelona, Spain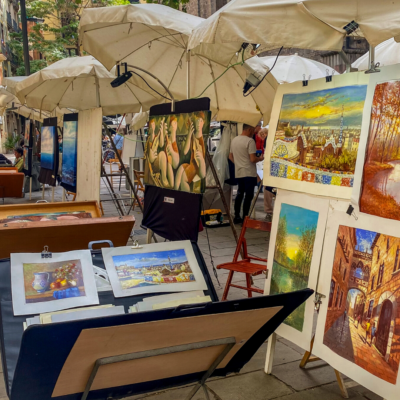 Port Vell Art Market
Located in Port Vell marina, you can find an outdoor art market near Maremagnum shopping mall and Barcelona aquarium in the harbor. On Saturdays and Sundays, artists display and sell pieces straight from their portfolio from 10:00 to 20:00 (8pm). The Port Vell Artists´Association exhibits a diverse assortment of artistic styles and techniques. Local artists are the most forthcoming people in any city, but especially in Barcelona. Take a moment to admire the artwork and converse with a local eager to share their passion for art and life in Barcelona. Art markets are an obligatory stop for locals and tourists alike on the weekends in Barcelona.
PROTIP: Go earlier in the day for better weather and less crowds
Address:
Port Vell
*Next to the Maremàgnum and Aquàrium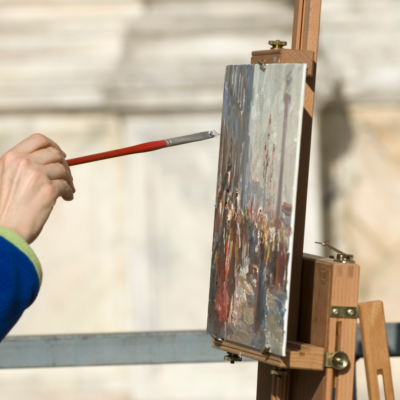 Top Places for Art Lovers in Barcelona map