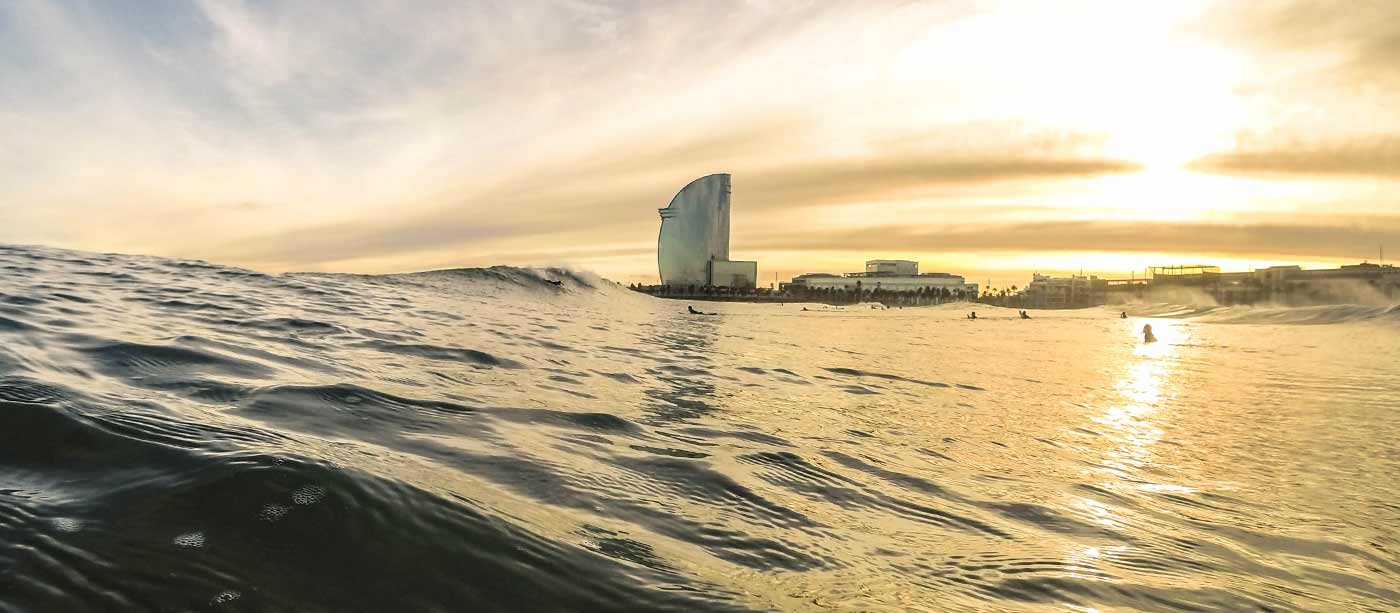 Top 10 reasons to visit Barcelona
No excuse to not visit this amazing mediterranean city
Top 10 reasons to visit Barcelona
No excuse to not visit this amazing mediterranean city
Barcelona is one of the most visited cities in all of Europe and is one of the world's best cultural hubs. When I say there is something for everyone, I mean it. No matter what your interest are and the lifestyle you live, you can find it in Barcelona. This in itself may be enough to give you the push to come see it yourself. But if not, here is a list of the top 10 reasons why you should visit Barcelona:
Reasons to plan your trip to Barcelona
1- Weather
No matter which season you choose to visit Barcelona, you will get nice weather. You will find the coldest time to visit is between December and February. Even during these "cold months" the temperature still tends to stay between 10-12ºC (50-54ºF). It is rare for there to be snow in Barcelona and even the rainy days aren't so bad. In the hot days of August, the temperature tends to stay around 29ºC (85ºF).
2- Beaches
Barcelona is located along the Mediterranean coast so there are plenty of beaches to visit. The main beach is called Barceloneta. Year round you will find people hanging out in the sand and even surfing the waves. There are some great restaurants and clubs in this area as well.
3- Food
Around every corner you will find cafes, tapas bars, and paella. These three things stand out to me as being the main food and drink attractions in the city. Everything from the fruits and vegetables to the seafood is fresh. Since Barcelona is on the Mediterranean, the diet consists primarily of breads, vegetables, cereals and olive oil. Don't forget to visit La Boqueria food market in Barcelona.
4- FC Barcelona Match
You have to check out the Camp Nou stadium. Seeing the FC Barcelona team in person is an experience like no other. You are surrounded by some die-hard fans and it makes the atmosphere so lively and a once in a lifetime experience you are not going to want to miss.
5- Nightlife
Another reason to visit Barcelona is the nightlife. Barcelona is known as a city that never sleeps, well except for the sietas. But the nightlife here is crazy. There are hundreds of bars and clubs to choose from every night of the week. Going out here means that you will most likely watch the sunrise since people typically do not head out until 11:00pm or midnight and get home around 5:00-6:00am.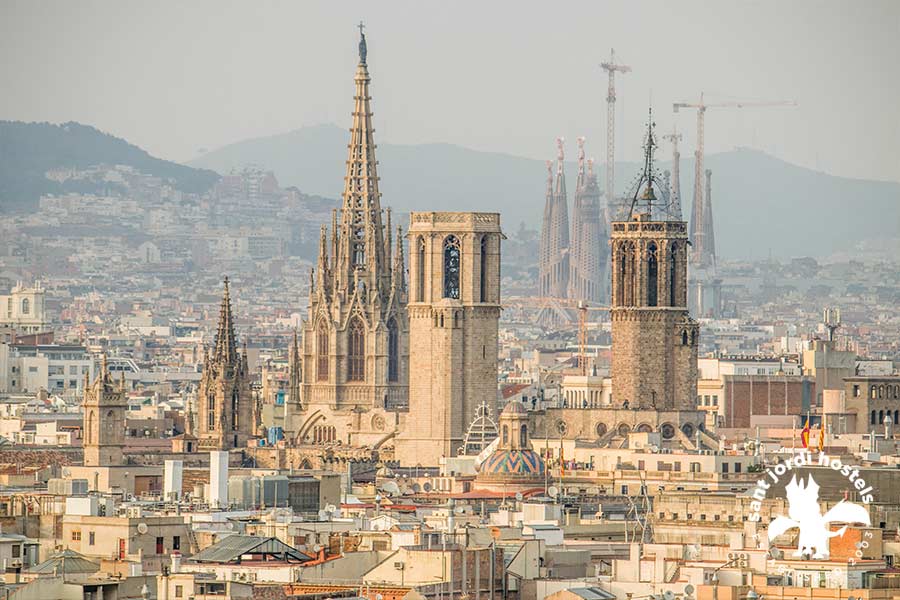 6- Gaudi – everywhere
Antoni Gaudi is a famous artist with most of his work in Barcelona. Some of his most popular pieces to visit include Sagrada Familia, Park Guell, La Pedrera and Casa Batllo. He has plenty of other pieces of artwork you will find by walking and discovering the city.
7- Easy transportation
Whether by foot, metro, or bus, the transportation in Barcelona is a breeze. It literally took me less than 24 hours to figure out the metro system here. There are maps of the Barcelona metro system in every station so as long as you can find a stop, you can get where you need to go. Plus, with Google maps, you can easily find the quickest route to whichever site you are going to see next.
8- Shopping
Barcelona is known for having creative and innovative fashion. With the fashion comes the shopping. There is a mix of designer brands to small boutique stores and even vintage markets. No matter where in the city you go, there are plenty of places to shop!
9- The culture
Barcelona is great whether you want to visit a tourist site, or join a cultural activity. There are plenty of museums to go to. Just to name a few, you can visit the Picasso museum, Museu Nacional d'Art de Catalunya (MNAC), or the Museum of Contemporary art in Barcelona (MACBA). Depending on the time of year you can also find various festivals and events.
10- Hostels
If you are traveling through Europe in general, staying in a hostel should be on your list. This is the best way to meet fellow travelers and get a feel for the city. Here at Sant Jordi Hostels we offer a range of activities, events and nightlife pub crawls. If you are looking for a unique experience, stay with us and see what it's all about!