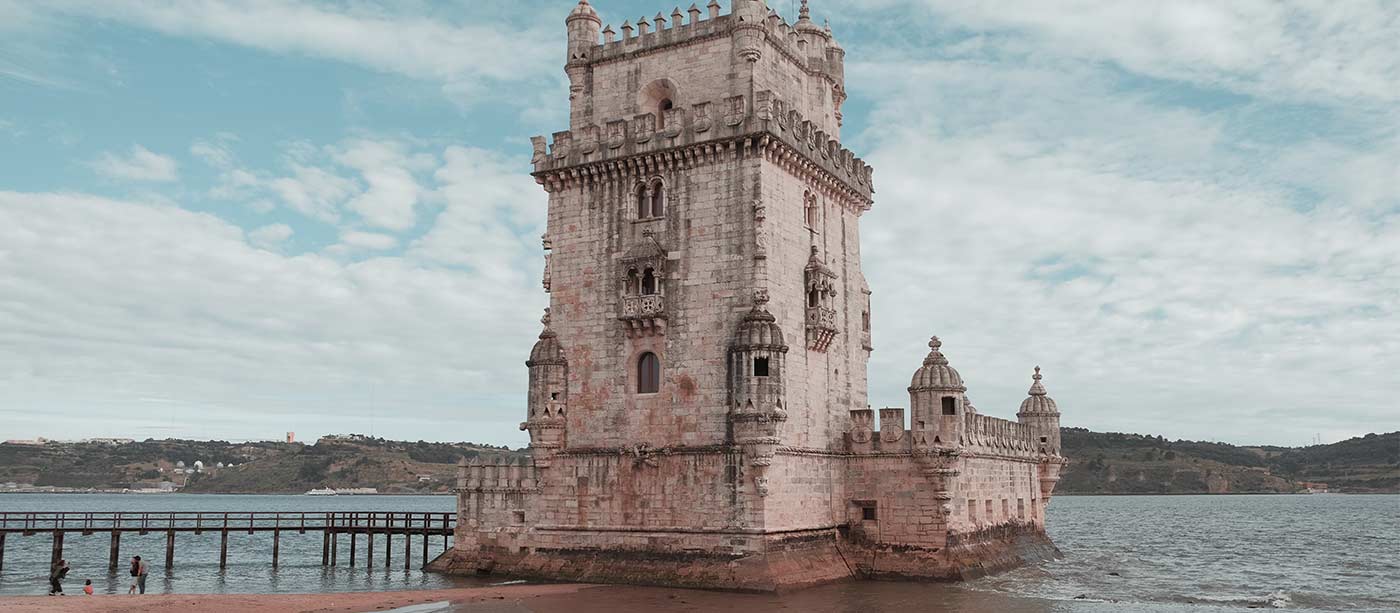 Everything about Belem Tower
Belem Tower is one of the world's most beautiful landmarks
Everything about Belem Tower
Belem Tower is one of the world's most beautiful landmarks
Here's our comprehensive guide on everything you need to know about Belem Tower
During your time in Lisbon, a trip to Belem Tower should be on your itinerary. Without a doubt it is a beautiful site and is listed as a world heritage monument. It´s only a short journey from Lisbon itself, easy to get to, and easy to combine with other sites nearby.
History
Belem Tower (Torre de Belem) was built in 16th century – around 1515 and designed by architect Francisco de Arruda. Its original purpose was to be a fort, protecting Lisbon from incoming raids along the Tagus River. It was also what marked the beginning of voyages for the sailors and the last sight of land. At the time, King Manuel I followed through with the plans for the tower to be constructed, originally desired by his predecessor, King John II. Later on, its use was transformed into a lighthouse and a prison for politicians.
Good Tips:
Design
Belem Tower was built using limestone in the Manueline style (Portuguese style influenced by gothic and renaissance styling around the time of King Manuel I). Inside, the tower has 5 floors backing onto a spiral staircase, canons and a rooftop terrace. Belem tower also features a few interesting statues and carvings to keep an eye out for. One of those statues is the Statue of Our Lady of Safe Homecoming, which was seen as being symbolic of protecting the sailors.
Also keep a look out for the carvings and statues of Rhinoceroses – these were the first European carvings of Rhinos, as around the time the tower was built, a Rhino was a gift to Portugal from India.
Good Tips: