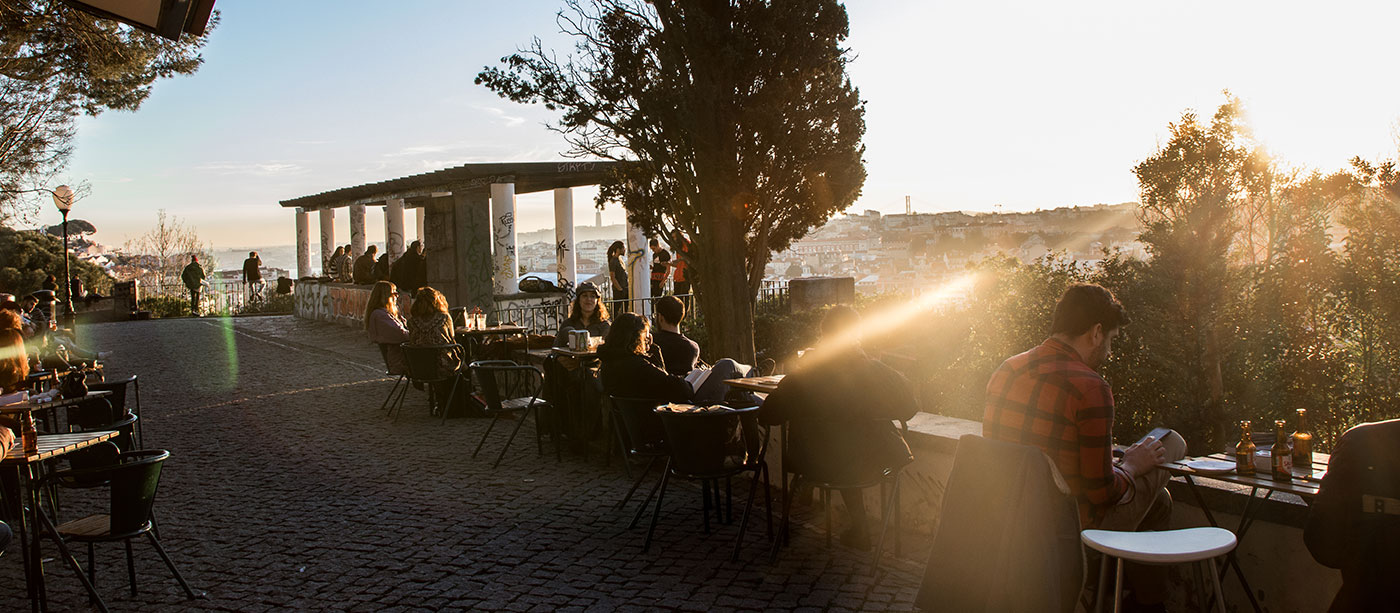 Popular neighborhoods in Lisbon
A neighborhood guide to the most popular neighborhoods in Lisbon.
Popular neighborhoods in Lisbon
A neighborhood guide to the most popular neighborhoods in Lisbon
Wondering where to stay or where you should be located when visiting charming Lisbon?
Explore around the city of Lisbon like an expert! Bookmark these spots to make sure you give them a look next time you visit Lisbon.
Baixa
This neighborhood is the best one to explore around during the day. It has some amazing plazas and lots of shops, restaurants, cafes, and some outstanding hotels! Rossio square, considered the heart of the city, is located in this neighborhood and you would not want to miss out on a chance to capture a picture in this beautiful place with some exceptional pavement designs.
Good Tips:
Bairro Alto
It is mostly the center of nightlife so this one is better to catch at night. Filled with tons of bars so it's perfect for your friday night hangouts sip on some cocktails or go have a nice dinner at one of the many restaurants and cafes this neighborhood has to offer! Not only food and drinks but there are also theaters, museums (Such as the Pharmacy Museum hey, an apple a day keeps the doctor away right?), and so much more! If you find yourself around this neighborhood during the daytime make sure you catch a glimpse of the luscious Jardim São Pedro de Alcântara, it's a local favorite and it oversees the city.
Good Tips:
Alfama
Old beauty is a beautiful thing to encounter. Its a very enchanting neighborhood with some old history so if you want to get the traditional Lisbon experience and really grasp the true essence of the city Alfama is where you should head to. It is also one of the most perfect Instagram spots because of its maze-like streets so if you´re an Instagram connoisseur check out this neighborhood and The 5 Best Instagram Spots in Lisbon to snap a picture perfect moment.
Good Tips:
Mouraria
Offers some cool viewpoints of the city, it has one of the best sceneries of the city! This neighborhood offers you a full panoramic view of Lisbon and its a great escape whenever you need a break from your everyday adventures. It's the city's best kept secret for a quick getaway from city life. Go to the viewpoint of Monte Agudo to get the full on view of the city where you can grab a beer from a small kiosk they have there and watch the beautiful sunset. Need a place to rest after enjoying the sun go down? Sant Jordi Hostels Lisbon is a close 4-minute walk and offers some beautiful vintage decor that will leave you mesmerized. It also has some very spacious and very comfortable beds that, trust us, you will thank us later about.
Good Tips:
Best Lisbon Neighborhoods Map