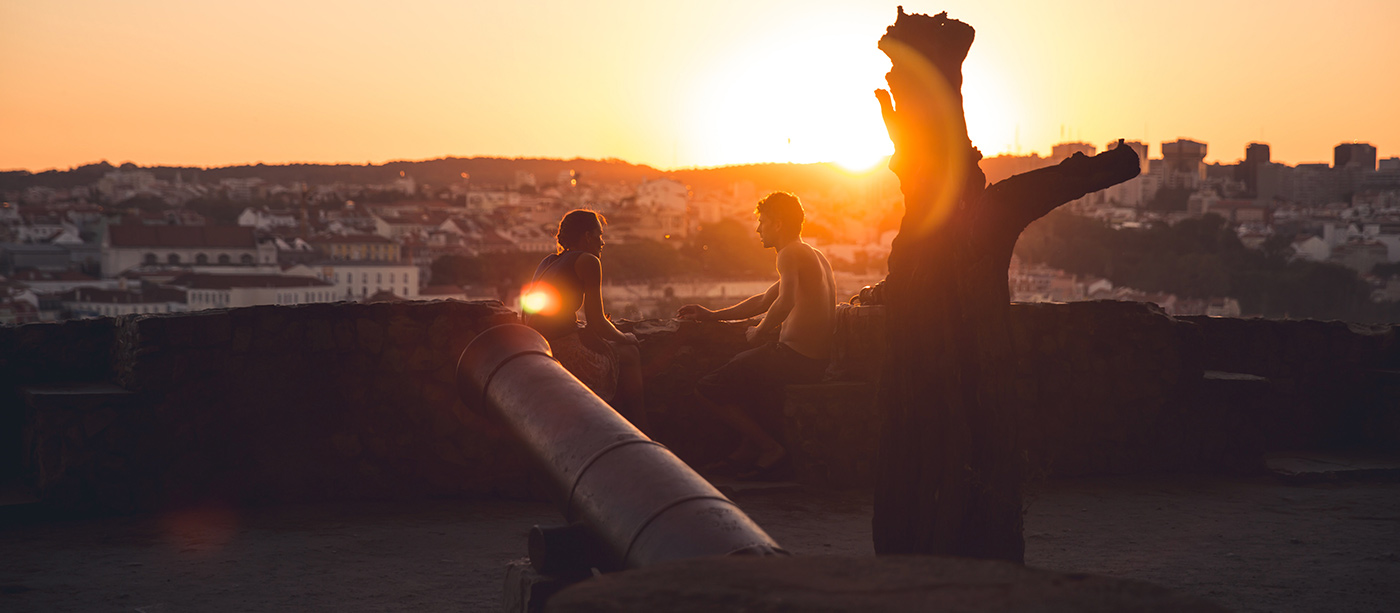 Top 5 romantic spots in Lisbon
Here are the top 5 best romantics spots in Lisbon to enjoy with your lover
Top 5 romantic spots in Lisbon
Here are the top 5 best romantics spots in Lisbon to enjoy with your lover
Explore some of the most popular romantic spots in Lisbon
The most beautiful picturesque streets can make one feel some type of way and these we're about to list for you will make you not only want to take lots and lots of pictures but they will also let you dive more into the Lisbon culture.
Watch the sunrise at Portas Do Sol
In number one is watching the sunrise at Miradouro Das Portas Do Sol. Orange rooftops and endless oceans view's will leave you and your loved one with a sunrise never to be forgotten. This is a sight you will not want to miss and we can't think of a better way to start your day of exploring by witnessing the pure beauty of Lisbon.
Good Tips:
Enjoy some traditional wine and cod fish
No trip to Lisbon is complete without tasting one of their most treasured dishes, Bacalhau (Cod Fish). The Portuguese are obsessed with this fish that can be prepared more than 365 ways but if just the fish alone isn't enough to feed your ravenous appetites, then sampling some of Lisbon's traditional wines is bound to get the juices flowing.
Good Tips:
Explore Bairro alto and enjoy some Fado music
The word Fado translated into English means fate and this traditional and emotional style of music is sure to send shivers (the good ones) down your spine. While you walk around the unique neighbourhood of Bairro Alto you will hear the powerful music of Fado waft out from the small bars.
Good Tips:
Picnic and wine at Miradouro de Monte Agudo
At number 4 on our list is the Miradouro de Monte Agudo and this best kept secret is only 10 minutes from Sant Jordi Hostels Lisbon. Prepare yourselves a romantic picnic, grab some wine glasses and head to this calming spot where you and your sweetheart are sure to enjoy some peace and tranquillity.
Good Tips:
Go sightseeing in Sintra
Romanticist architecture is the first thing that comes to mind when exploring this 19th century historic beauty. Sintra is one of the most beautiful and unique places Portugal has to offer and with fairy-tale like castles and enchanting gardens you and your loved one are sure to be falling head over heels in love with all Sintra has to offer.
Good Tips:
Lisbon Famous Streets Map