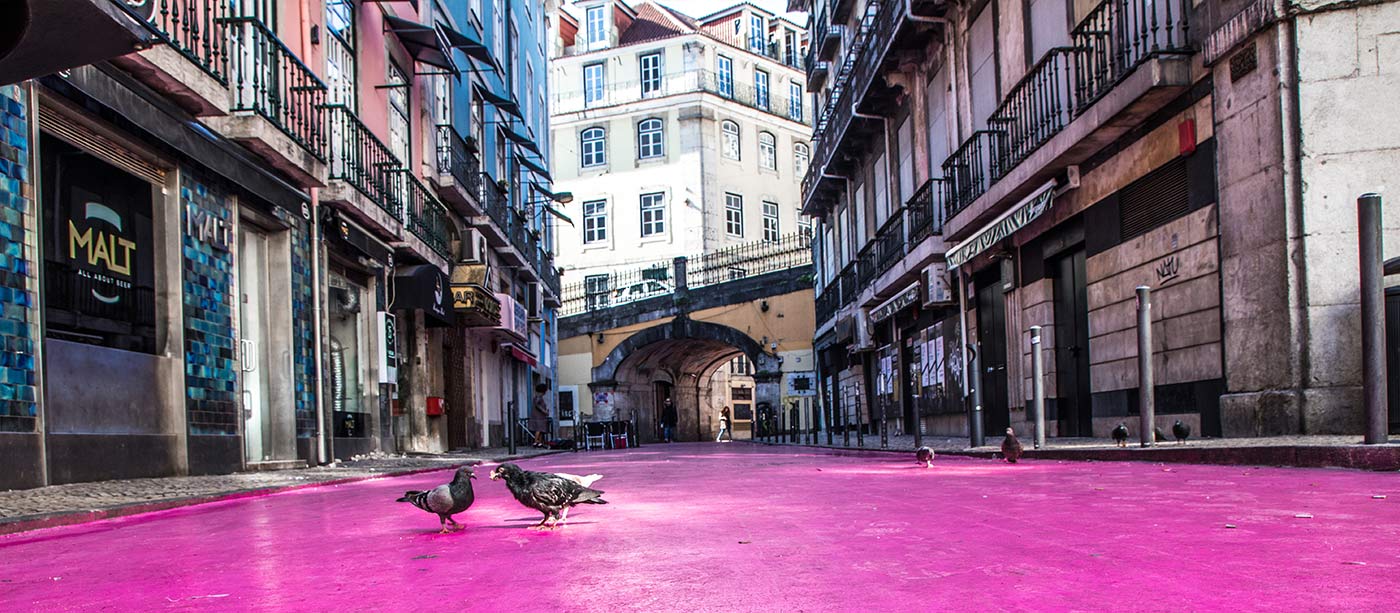 The 5 Best Instagram Spots in Lisbon
Here's our guide to help you find 5 of the best Instagram spots in Lisbon
The 5 Best Instagram Spots in Lisbon
Here's our guide to help you find 5 of the best Instagram spots in Lisbon!
The best locations in Lisbon for that Instagram-worthy photo
Lisbon is a beautiful city, with so much to offer, but that also means there are so many places to check out. If you don't have long to explore all of Lisbon, we suggest these 5 beautiful places offering the Best Instagram spots in Lisbon.
Pink Street
Also known as Rua Nova do Carvalho, The Pink Street in Barcelona is one place to definitely visit. Not only iconic for its one-of-a-kind pink streak through the centre, but it is also a great place to grab a drink or a bite to eat.
Pink street has an interesting history behind what it used to be like. It was once known for being a red light district, until it was given a makeover improving the amazing place it is.
Good Tips:
Alfama Neighbourhood
There are many neighbourhoods to explore but one of the most instagrammable spots in Lisbon is the Alfama neighbourhood. A beautiful location backing onto the coastline, this area is a must. Filled with narrow streets and old buildings, this is a sure way to get the Instagram likes happening.
Good Tips:
Miradouro da Graça
One of the many lookouts in Lisbon, Miradouro da Graça sits on top of Santo André Hill, giving spectacular views over the neighbourhoods of Lisbon, as well as landmarks such as 25th April Bridge. This lookout is also a great location as it is close to Sant Jordi Hostels – Lisbon location, so you can crash quicker and in comfort after visiting Graça.
Good Tips:
Belem
The area of Belem has many locations fit for your Instagram feed including the beautiful Jerónimos Monastery, Belem Tower, the Tagus River and parks to take a scenic stroll through.
Only a short trip from Lisbon, it´s nice if you want to spend a day exploring the area or just want to do one or to things.
Good Tips: