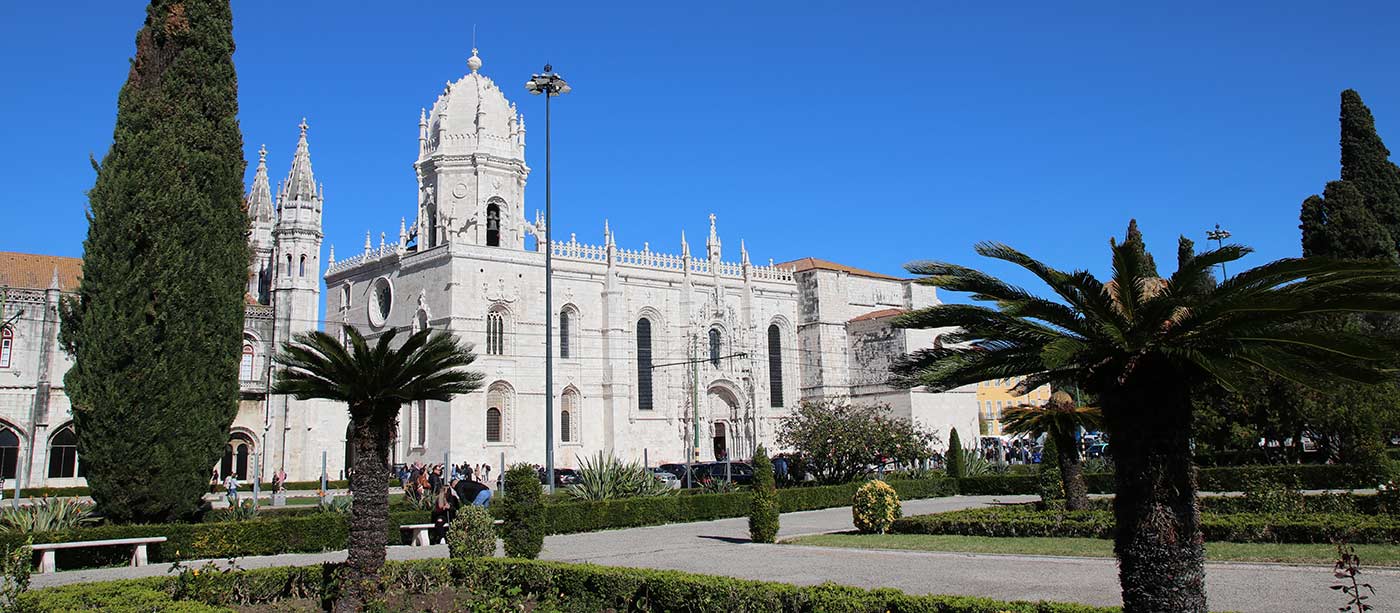 Must-See Places in Belem
Looking for landmarks and fun things to do in Belem? Here's all you must know before heading to Belem.
Must-See Places in Belem
Looking for landmarks and fun things to do in Belem? Here's all you must know before heading to Belem.
Top must-see attractions to explore on your trip to Belem
Belem has continued to become a popular day trip for travellers heading to Lisbon and we can see why! With its stunning scenery, exquisitely colourful town and famous seafood restaurants why wouldn't you head out to this delightful and laid-back Riverside town for the day where you will find history in every corner.
History
As a former royal residence also known as Bethlehem and its 16 th century architecture, Belem is famous for being a museum district where you will findmany significant monuments of Lisbon and Portugal. Being the capital, Belem is home to the president of Portugal as well the delectable Pasteis de Belem, a warm custard tart with a light crunchy casing. Today, just six kilometres from Lisbon's city centre you will find not one but two UNESCO World Heritage sites making this former small village an absolute must see when travelling to Lisbon.
Jeronimos Monastery
The first UNESCO World Heritage site is one of the most prominent of the Portuguese Late Gothic style of architecture, The Jeronimos Monastery, A former monastery of the Order of Saint Jerome. Here you will find carved columns, sea motifs, beautiful tile decoration, gardens, a large fountain and so much more! A number of traditional restaurants can be found inside 16 th century houses with outdoor seating available, what more could you want! Overlooking the Tagus River, it would be criminal to miss this 16 th century masterpiece.
Belem Tower
The second UNESCO World Heritage site and the defender of the city is the Belem Tower. Built between 1514 and 1520 by Portuguese architect and sculptor Franciso de Arruda this tower was used to protect the city of incoming raids. The impressive ground floor of this architectural jewel has 16 windows with cannons, inclusive of pits and holes where prisoners were thrown and a roof terrace. Tickets are available to explore this impressive tower and we highly recommend you put this on your must-see list!
How to get to Belem from Lisbon
We recommend three ways of getting to Belem from Lisbon and the first is via Tram. Take Tram number 15 heading towards Alges, departing from Praca de Figueira. Once onboard the ride takes about 25 minutes, get off at Mosteiro dos Jeronimos or two stops after and walk 5 minutes towards the River Tejo. The second mode of transport is by Train. Head to Cais do Sodre Station and it's three stops to Belem, once there it is a 10-minute walk to Jeronimos Monastery.
The third option is the hop-on-hop-off bus, it's the yellow bus service that takes the Tagus Tour and departs from Praca de Figueira. The bus visits several tourist areas, including Belem.
Pasteis de Belem Factory
No visit to Belem is complete without a stop at Pasteia de Belem where you can sample the secret ancient recipe from Mosterio dos Jeronimos. These delicious morsels are made by hand, using only traditional methods and the recipe remains unchanged to the present day. You would truly regret not tasting this tradition when in visiting Belem, we highly recommend you purchase a few extras for takeaway as once you have experienced the delight of this Pasteis we can guarantee you will be lining up for more!
Padrao dos Descobrimentos
Finally, on our list is the Monument of Discoveries AKA Padrao dos Descobrimentos. This impressive sculpture can be found on the northern bank of the Tagus River and celebrates the Portuguese Age of Discovery. In addition to the main statue of Henry the Navigator, on either side of the monument are 33 figures from the history of discoveries. For 6 euros you can take an elevator to the top and enjoy some stunning views of Lisbon as well as a small exhibition showing the colonization and history of Portugal.