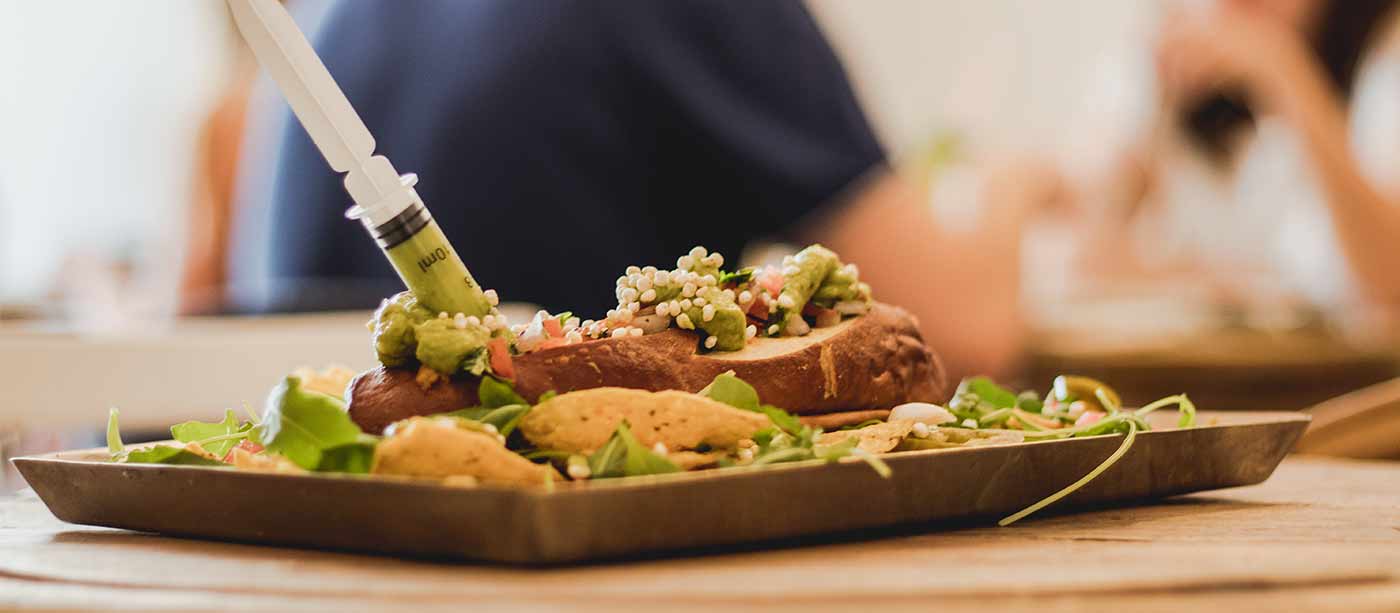 The Hottest Barcelona Brunch Spots
Here is the ultimate Barcelona brunch guide!
The hottest Barcelona Brunch spots

Here is the ultimate Barcelona brunch guide!
Find the best Barcelona brunch spots
Brunch culture in Barcelona is now flourishing with fashionable cafes popping up all over the city. Gluten free, dairy free, sugar free, flexatarian, meat-lover or vegan? There's an option for all. Wholesome and delish. Gone are the days of sugary cakes and bad coffee made with long-life milk to start the morning. The era of brunch is here!
Already known for having a thriving fresh food culture, Barcelona is now combining high-quality super food ingredients, with attention-grabbing presentation and incredible flavour. Add to this great coffee set inside charmingly designed spaces… It was possibly the only missing piece in Barcelona's culinary world. I'm going to share with you the best Brunch spots to tantalize your taste buds!
Federal
Carrer del Parlament, 39, 08015 Barcelona, Spain
+34 931 87 36 07
The pioneers of Brunch in Barcelona, Federal, saw a gap in the market and introduced the now much-loved morning food ritual. The Australian-owned cafe takes a humble approach to their brunch menu. They go back to basics, but it couldn't be more delicious. Australians love nothing more than good coffee culture. This means textured creamy milk poured over a perfectly extracted espresso shot, accompanied by good food and friends mid morning. Federal certainly provides this. Think free-range baked, poached, scrambled or fried eggs, rustic rye bread, bacon, mushrooms, avocado, smoked salmon, haloumi, rocket, turmeric lattes, modernised pancakes and muesli with stewed fruit and honey. This place is truly reminiscent of The Northern Rivers region, one of the Brunch capitals of Australia, which is evidently the home of Federal. This café is a tasteful blend of Australia and Spain.
Openning Hours
Monday - Thursday: 8:00am to 11:00pm

Friday: 8:00am to 01:00am

Saturday: 9:00am to 01:00am
Sunday: 9:00am to 05:30pm

Price
Starting at €10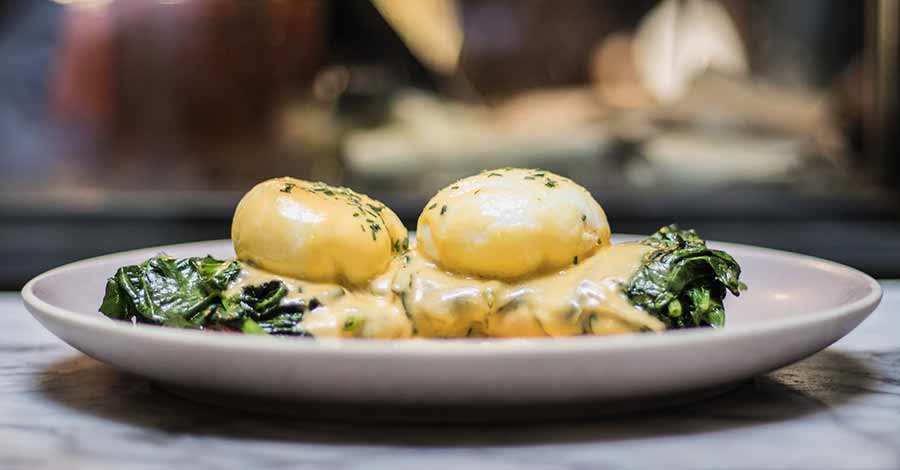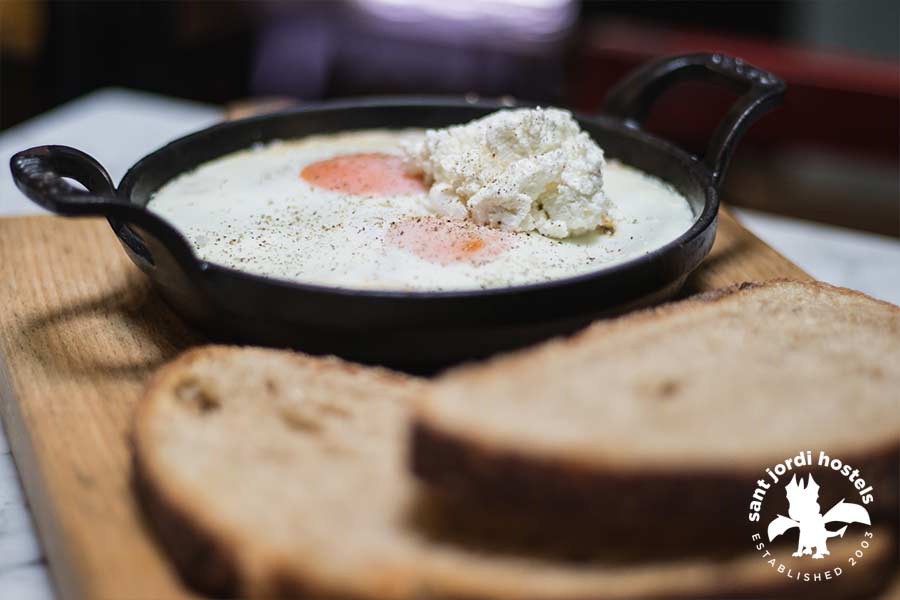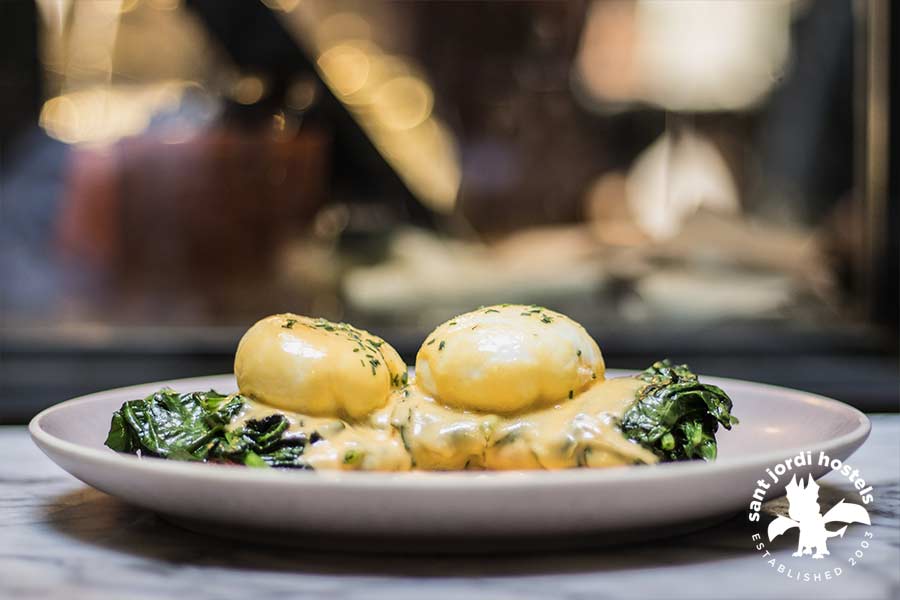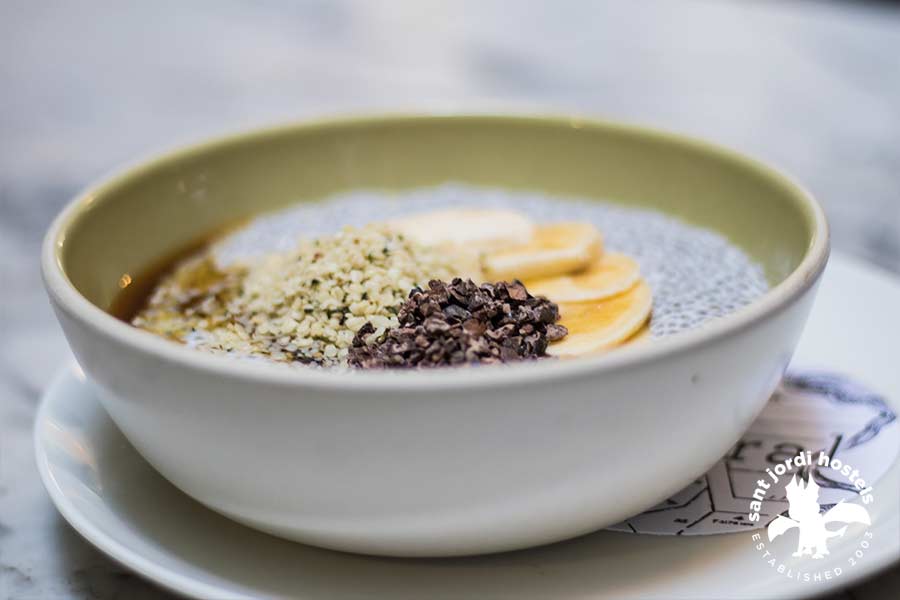 Brunch & Cake
Passeig de Joan de Borbó, 5, 08003 Barcelona, Spain
+34 933 02 84 06
The menu here is nothing short of amazing, in every aspect. Meals are large and prices are reasonable. The child of Cup & Cake, Brunch & Cake blend together the sweet and the savoury in a fascinating and melodic method. Here anything is possible and everything is colourful. Each meal uses a combination of flavours that will satisfy all of your cravings at once. Not to mention the Instagram worthy presentation and nice coffee and cake selection. Their philosophy revolves around using the best ingredients to create the best meals – from matcha pancakes, açai bowls, paleo peanut butter charcoal lattes to avocado everything! Yum. Good luck deciding what to order as you watch the dishes roll out at this awe-inspiring restaurant.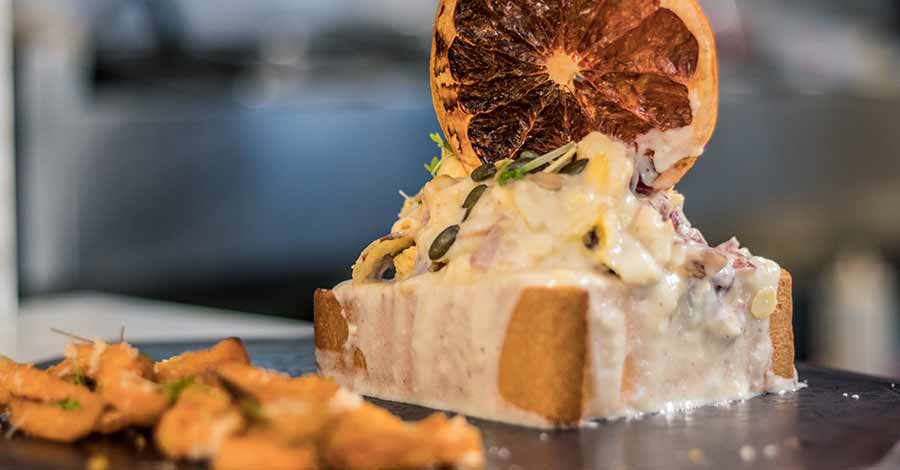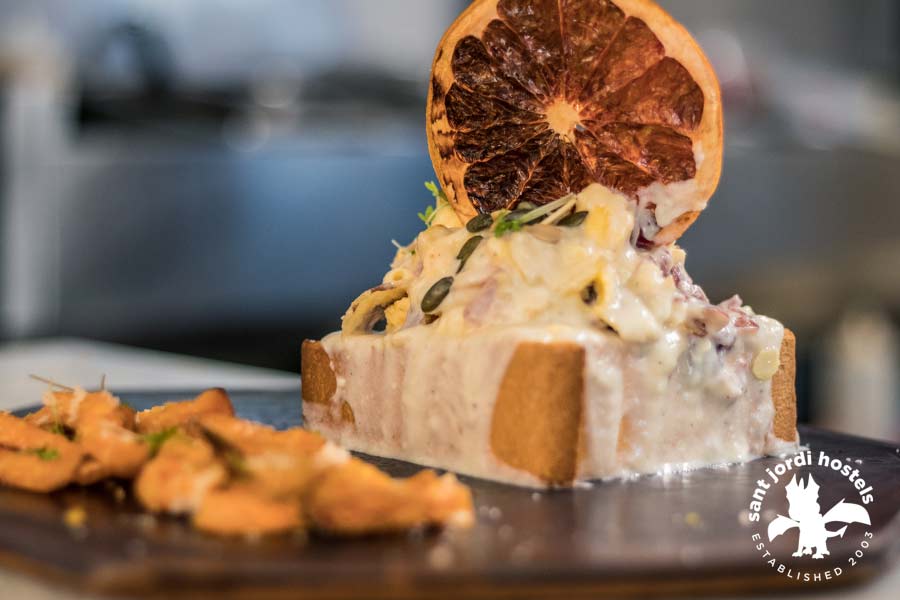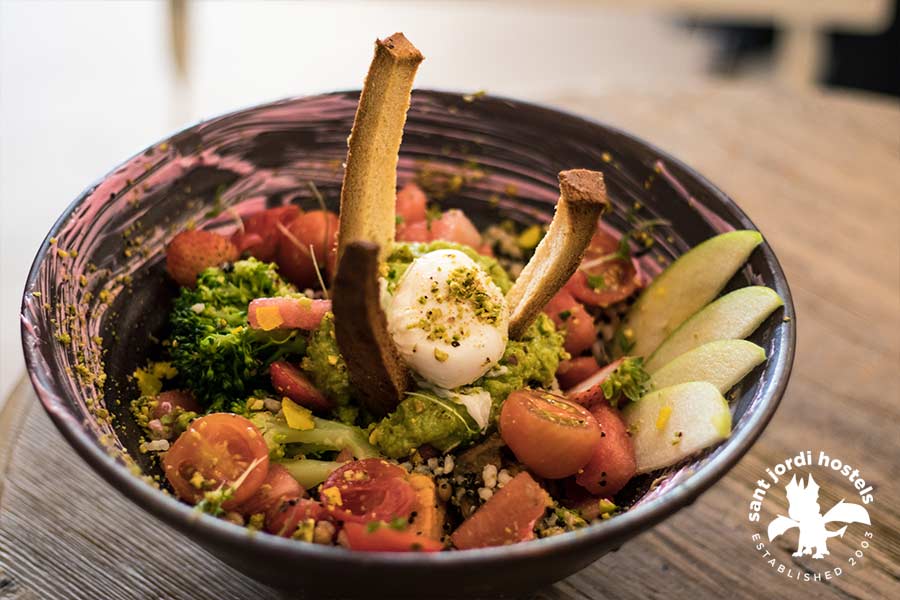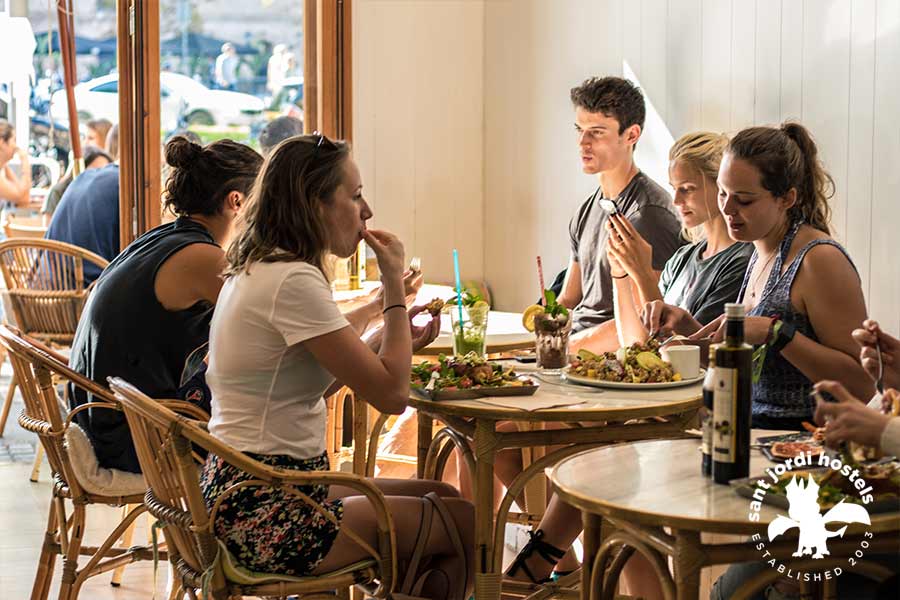 Flax & Kale
Carrer dels Tallers, 74B, 08001 Barcelona, Spain
+34 933 17 56 64
Interesting, delicious and nutritious – Who said healthy food was boring?! Creator and healthy food innovator Teresa Carlos' modern recipes are always well crafted. Artisan clean eating restaurants are taking over Barcelona and Flax & Kale is the master of flexatarian food. Flax & Kale's menu is 80% plant based, with a 20% portion of oily fish options. The emphasis here is on nutrition, sustainability and taste. All boxes are ticked. The space is bright and thoughtfully designed with an edible rooftop garden, which is great to sit at during the warmer months. The juice selection is ample, and as it has been cold pressed unlike majority of other fresh juices in Barcelona, it retains all of its vitamins and minerals! Yay. Try the turmeric cheesecake alongside a latte for desert!
Openning Hours
Monday - Friday: 9:30am to 11:30pm
Saturday - Sunday: 10:00am to 11:30pm
Price
Starting at €10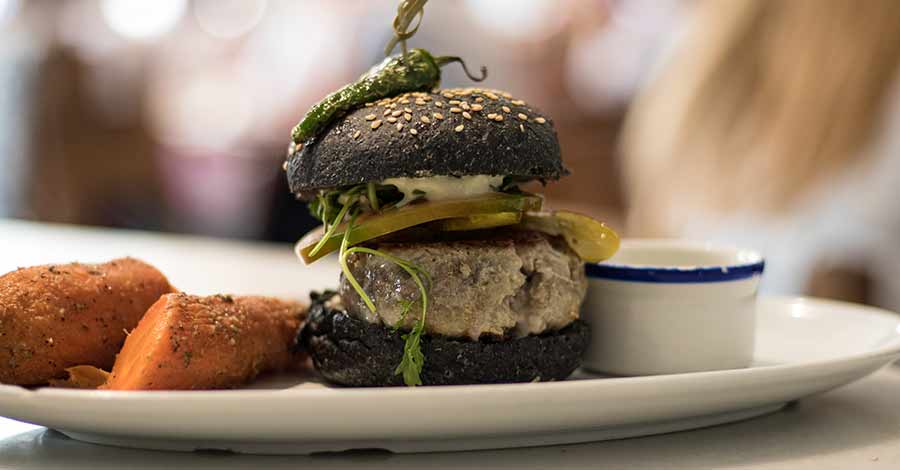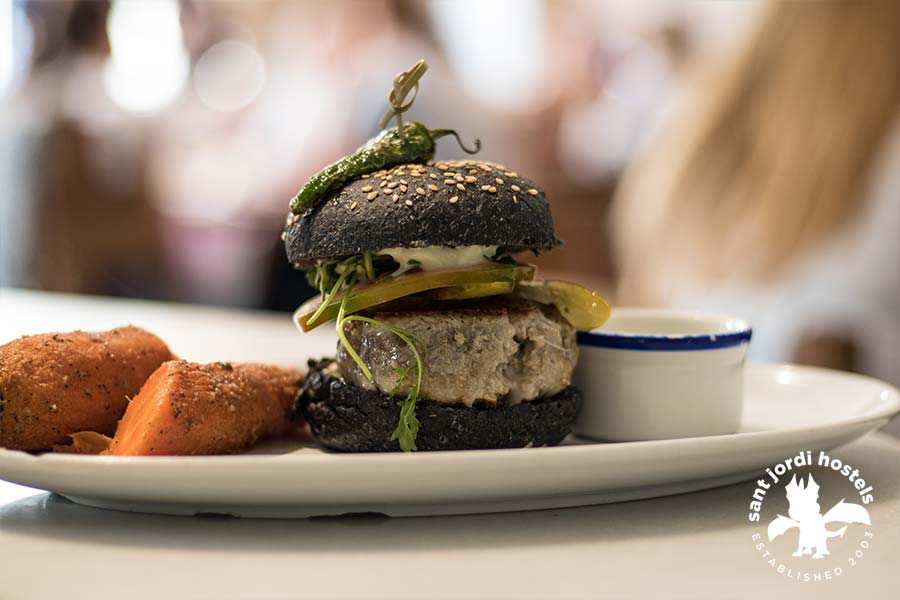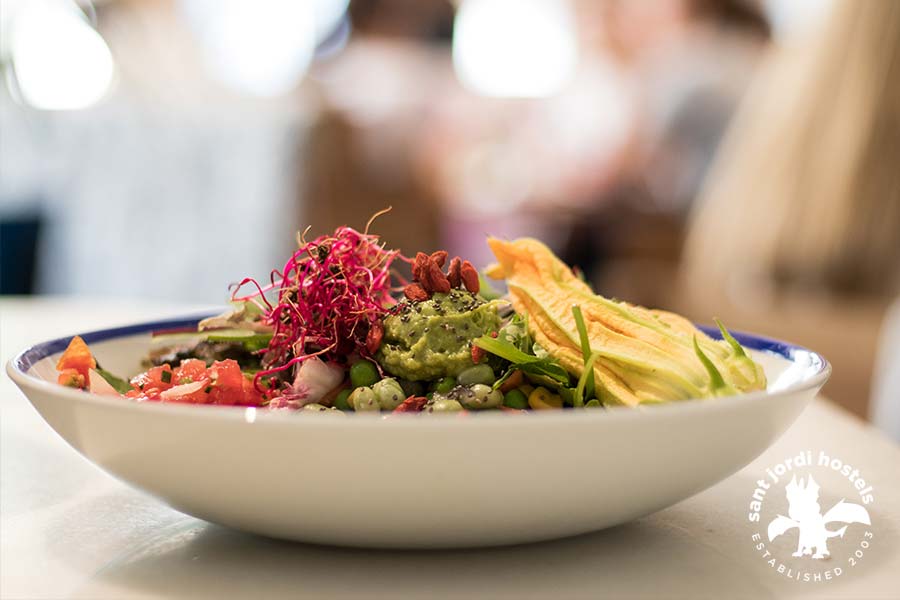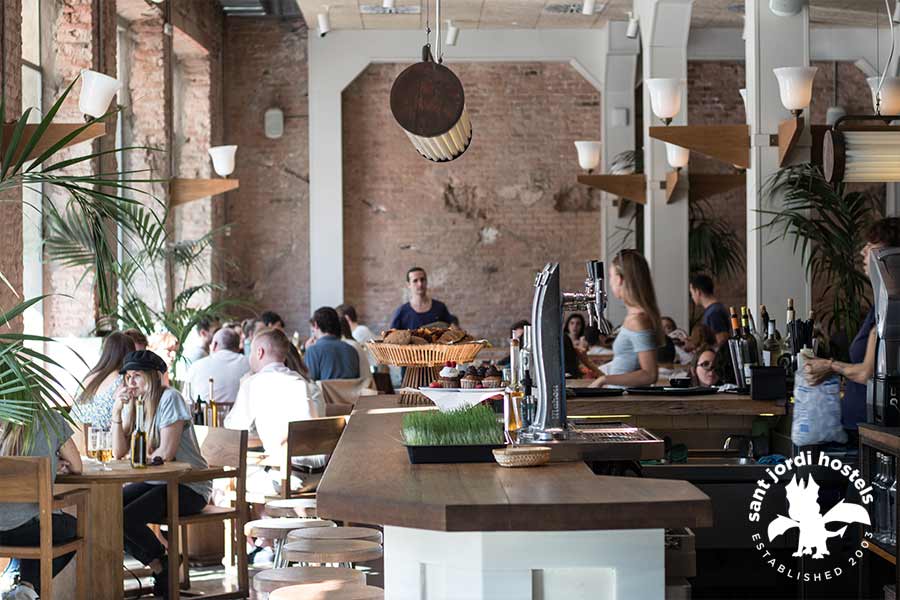 La Carioca
Plaça Pau Vila, 1, 08039 Barcelona, Spain
+34 933 17 56 64
Brunch with a Brazilian twist! Tucked away in Barceloneta, this charming restaurant is Tapioca heaven. A commonly eaten food in South America, here is the low down on Tapioca… It is dairy free, gluten free, sugar free, preservatives free and an excellent substitute for bread. Guilt free and tasty. La Carioca is co run by two Brazilian chicas who have a focus on using fresh, seasonal and local ingredients. The duo have created a cosy space, with an inviting and friendly atmosphere. The main star here is the range of sweet and savory mouth-watering crunchy crepes. As well as tapioca pancakes, pan de queso (cheese bread), smoothies and acai bowls. You can even indulge in a breakfast mimosa. Yes please.
Openning Hours
Wednesday - Saturday:
11:00am to 5:00pm / 8:00pm to 11:00pm
Sunday:
11:00am to 5:00pm
Price
Starting at €10