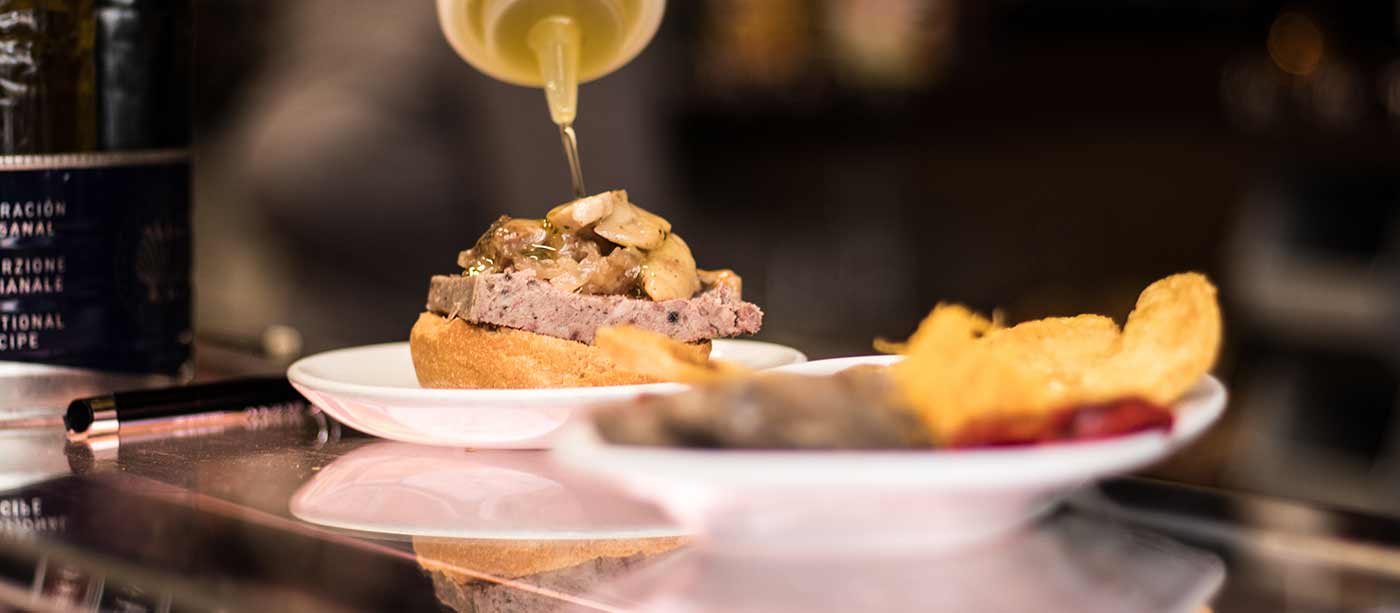 Best Tapas in Barcelona
Here is the ultimate guide for the best tapas in Barcelona
Best Tapas in Barcelona
Here is the ultimate guide for the best tapas in Barcelona!
Find the best Barcelona tapas bars
If there's one thing you have to try in Barcelona, it's obviously tapas! Tapas are small Spanish dishes composed of snacks or appetisers. They may be served cold or hot and can be as simple as a bowl of chips or as extravagant as 5-star gourmet hors d'oeuvres. Gone are the dinner dates of envious stares across the table when you've clearly made the wrong meal choice. Sharing is caring. Tapas means you can try a little bit of everything slowly and not overeat one giant meal to yourself. Nobody wants a food hangover. Tapas is a friendly social dinning experience, which invites more interaction and conversation. Barcelona has literally thousands of Tapas bars and restaurants and it can be a daunting task to find the best tapas in Barcelona. Here we make it a bit easier. We have selected 3 of our favourite traditional tapas bars for you to enjoy.
Before you run out to visit one of the 3 best tapas restaurant in Barcelona, it might be helpful to know a few of the most popular Spanish tapas dishes and their translations…
· Tortilla Española / Potato Omelette
· Jamon Serrano / Thinly sliced salt cured ham
· Calamares / Fried squid rings
· Chorizo / Spicy fried sausage
· Gambas Ajillo / Fresh prawns in sizzling olive oil with garlic
· Albondigas en Salsa / Meatballs with sauce
· Bombas / Fried meat and potato ball
· Patatas Bravas / Fried potato with a spicy alioli sauce
· Chiperones / Fried whole baby squid
JAI-CA
Carrer de Ginebra, 9, 08003 Barcelona, Spain
+34 933 19 91 64
JAI – CA is unarguably one of the best tapas restaurants in Barcelona. Their tapas are amazing, but a little expensive if you're on a budget. Service is quick and it is a nice place for groups of friends and family. The interior has a lot of character with wooden walls and a big wooden curved bar. A traditional Catalan vibe. This well known Barcelona Tapas Bar is famous for their fabulous seafood tapas. We recommend trying their cuttlefish, croquettes and prawn tapas. The restaurant is also located in the Barceloneta neighborhood, but closer to the Barceloneta metro stop. Enjoy the atmosphere and get there early as it fills up.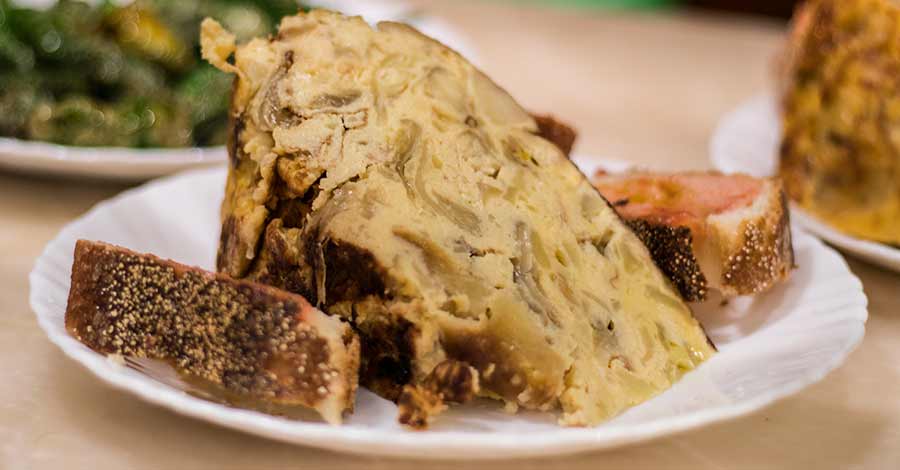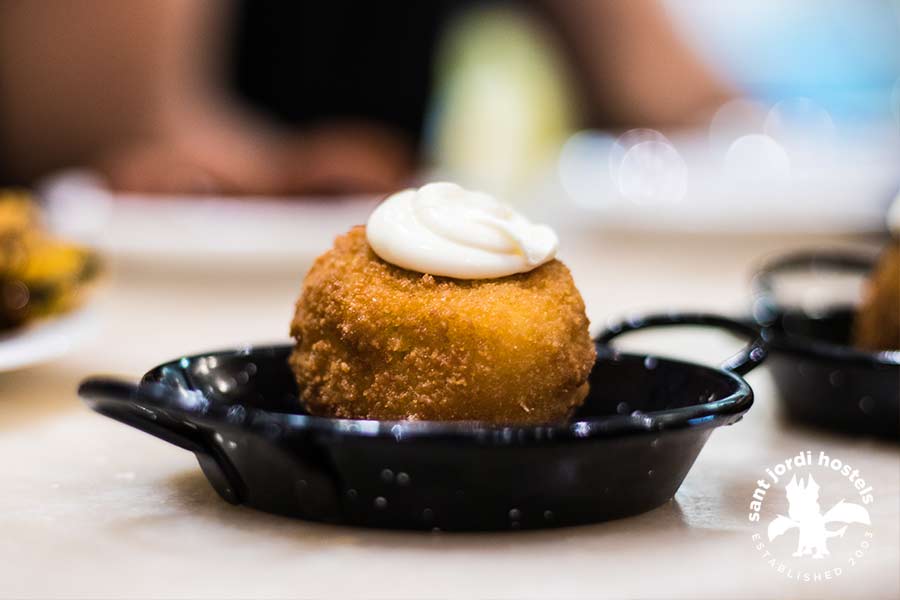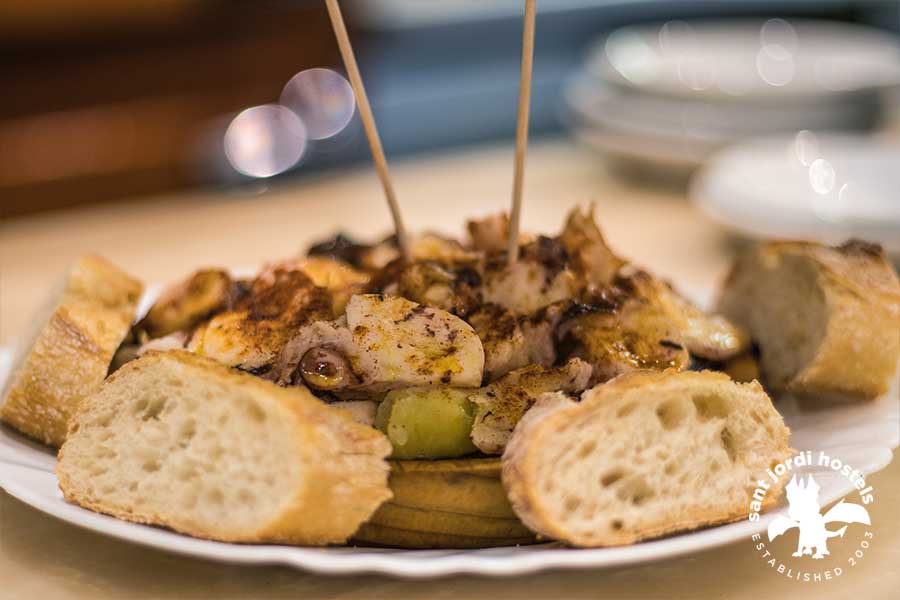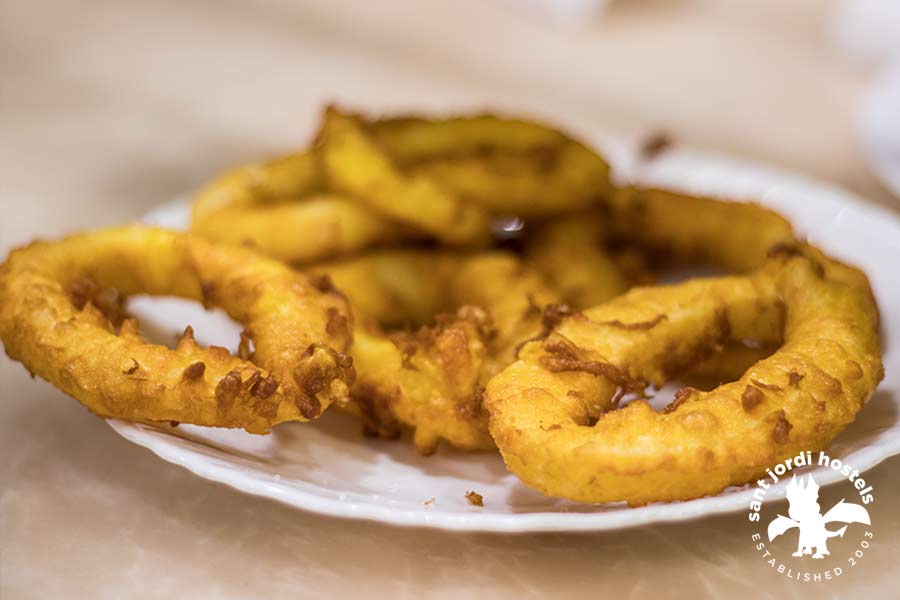 LA COVA FUMADA
Carrer del Baluart, 56, 08003 Barcelona, Spain
+34 932 21 40 61
La Cova Fumada is a truly authentic tapas bar in Barcelona. Small, welcoming and delicious. Opening in the 1940's it has stood the test of time, even through the Spanish civil war! Owned and run by the same family for generations, it's longstanding is a testament to the food and service. They are known for having the most classic and traditional spanish tapas, like flash-fried sardine, delicious chickpeas with mordilla and the famous "Bomba" ball. You have to try the Bomba! It was one of the first and best in Barcelona. 100% tasty. Located in the Barceloneta neighborhood, it's the perfect place to visit after a day at the beach. We at Sant Jordi Hostels Barcelona highly recommend La Cova Fumada.
Openning Hours
Monday - Wednesday: 9:00am to 03:50pm

Thursday - Friday: 9:00am to 03:15pm / 6:00pm to 08:10pm

Saturday: 9:00am to 01:00pm

Price
Tapas from €2,00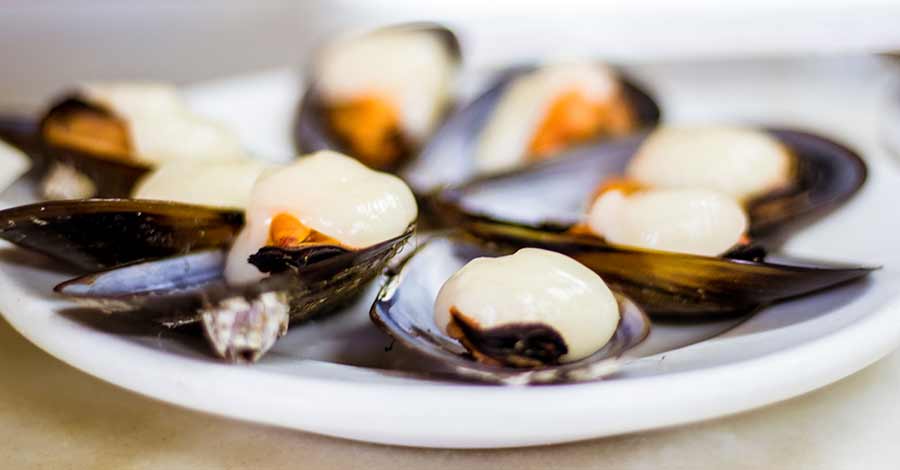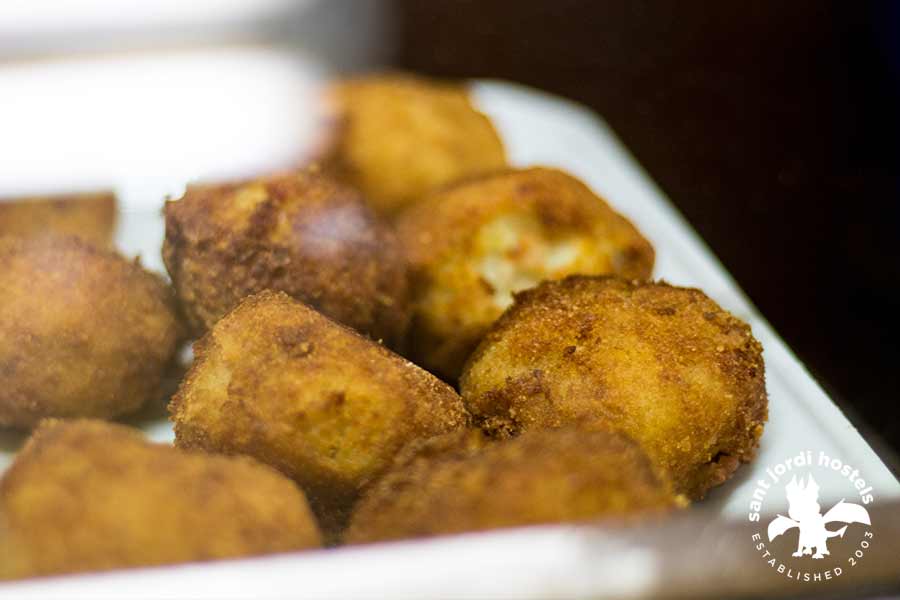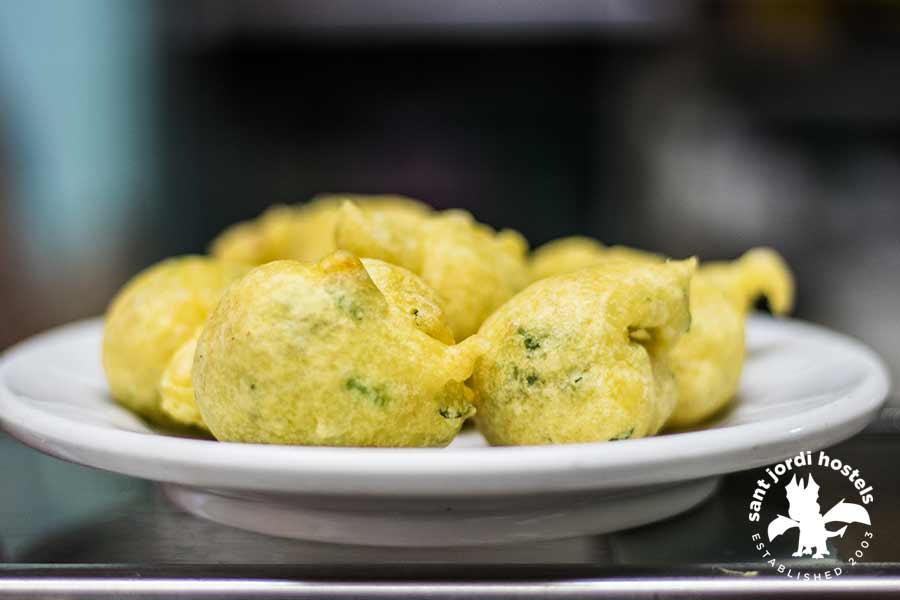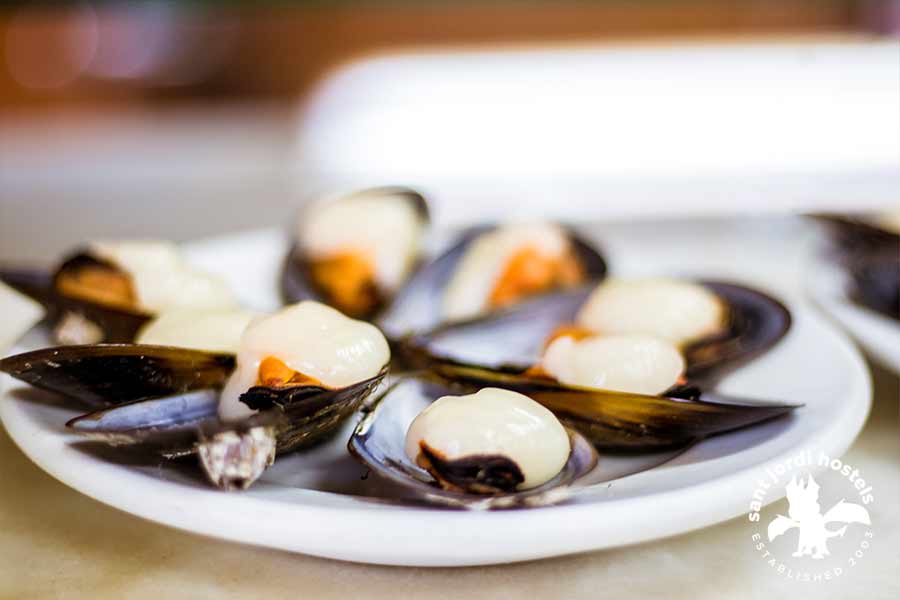 QUIMET & QUIMET
Carrer del Poeta Cabanyes, 25, 08004 Barcelona, Spain
+34 934 42 31 42
This fourth generation run wine cellar-esque restaurant offers a long list of traditional tapas. Quimet & Quimet is a typical Spanish place where you can enjoy the best wine and tapas of Barcelona. It is located in the Poble Sec district. The restaurant is very small, with friendly staff, which is apart of its charm. It's important to mention that there is no place to sit in Quimet & Quimet – no chairs, no bar stools. You have to eat standing up. Now, this is a truly authentic Barcelona Tapas Experience. A few of their tapas dishes include cheeses, croquettes, canned preserves and a large liquor selection. Definitely a good place to visit with other travellers.