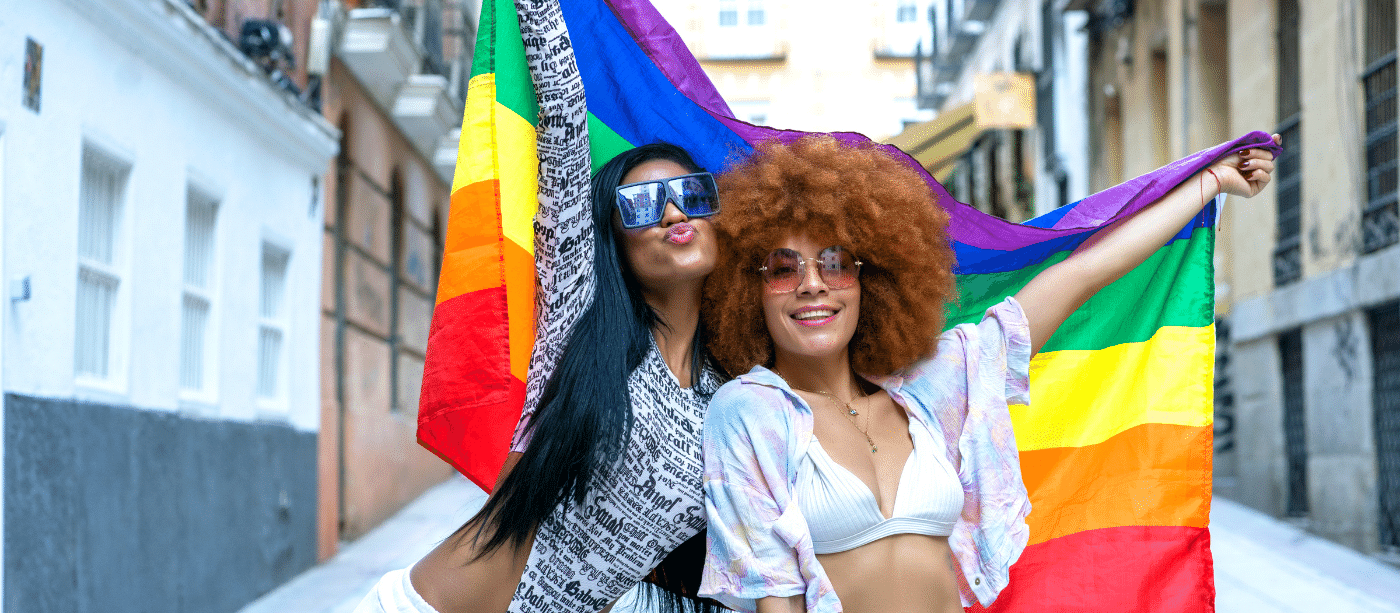 Pride in Barcelona
Your ultimate guide to Pride in Barcelona!
Pride in Barcelona
Your ultimate guide to Pride in Barcelona!
Here are the reasons why you should visit Barcelona while traveling during Pride Month.
June is a special month where many countries and cities dedicate it to celebrating their fellow members of the LGBT community. Barcelona is one of those cities who takes time to appreciate LGBT members of their community, as they host many events throughout the month as a lead up to the big annual parade.
The History of Pride
If you are an art and photography lover do not miss a chance to see the Kiss of Freedom while on your stay in Barcelona. The mural shows two people in a kiss that spreads across the wall. However, if you look closer, there are several different images (6,000) that make up the one mural. The different images are other declarations of love and sweet photos. It was built in 2014 and dedicated to Barcelona after the Spanish succession in 1714. Even if you aren't a fan of art, the wall is a nice place to visit symbolizing love and freedom, it is worth a look. Additionally, a worthy place for an Instagram photo.
Many events throughout June
You probably have heard of the Sagrada Familia as you plan your travels to Barcelona, however which is less frequently talked about is the Barcelona Cathedral. As the city is based in the Catholic country of Spain, there are probably people who have been practicing the religion since as early as the 3rd and 4th centuries. However, the cathedral should be a must-see even if you are not religious because of the grand, alluring and attractive architecture. It does cost around 9 euros or so to get in the building, but even if you stop by just for a picture outside, it is beyond worth it.
Pride Parade
If you love to shop you have to make a stop at the gothic quarters, there are so many different places. From antique shops to vintage clothes to jewelry and crystal shops there is so much to look around and choose from and explore. Even though the Gothic quarters is a touristy part of Barcelona, you get so much more than just the regular cliche souvenirs from Barcelona.
Gaixample
Staying at Sant Jordi Hostels in Barcelona is a must during pride month as we are located in the best area. The district Eixample where all three hostels are located is sometimes noted as Gaixample, because "the area offers a wide variety of gay-friendly bars, shops and restaurants." The hostels are in walking distance from many of these great places to fully express yourself. It is a great place to stay to embrace the diversity of Barcelona.