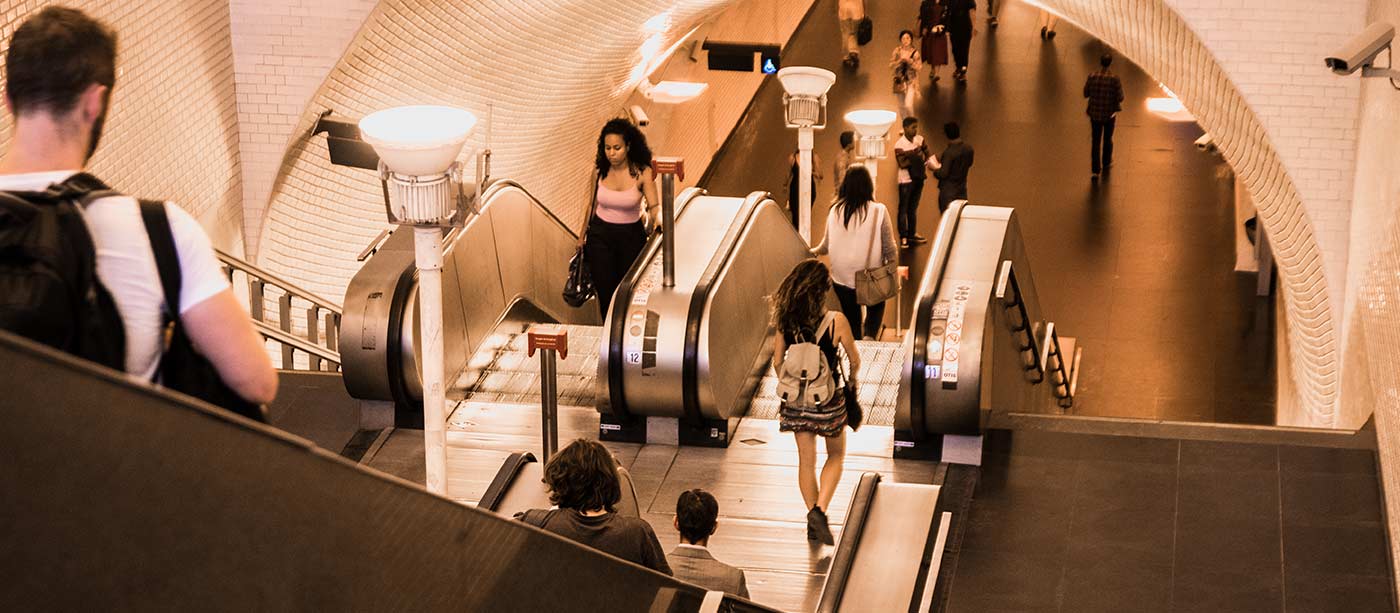 Using the Metro in Lisbon
The Lisbon Metro is the best way to get around in Lisbon
Using the Metro in Lisbon
The Lisbon Metro is the best way to get around in Lisbon
This Lisbon Metro, or Metropolitano de Lisboa, is an excellent way to zip around the city!
The construction of Lisbon´s metro system began in 1955, with services starting in 1959. Lisbon now has one of the most modern and well cared for metro systems in Europe. It's a quick, reliable and cheap way to get around the city! Comprised of four lines, over 46km of tracks, it´s accessible by 56 contemporary looking stations. We recommend using the metro to travel to and from the airport into the CBD.
Opening hours
The metro is open from 6:30am – 1:00am, 7 days per week, with a train service usually running every 6-9 minutes.
If you´re out and about exploring for the day, we recommend the 24 hour ticket! It has unlimited trips. You can use it on all metro and Carris transport – Including Tram 28 and the Santa Justa Lift. So you´ll certainly get your moneys worth! Don´t forget you can only buy this ticket from a metro station.
TIP: As with every form of public transport, it is mandatory to validate your ticket at the stations' entrance and exit gates. At €1,45 for a single trip it´s certainly not worth the risk of a fine, always touch in and touch out with your card.
Good Tips:
How to use the metro in Lisbon?
To use the metro you´ll need to purchase The Viva Viagem card for €0.50 and top it up as you go. But you can also use the card on the bus, tram, ferry, funiculars and lift! It´s valid for one year, so dont lose it if you plan on coming back to Lisbon. You can buy it at any metro station, newspaper stand or Carris' points of sale. Don´t share the card with friends, as its only valid for one person.
The system is super easy to use. Firstly make sure you´re Viva Viagem card is topped up. Then on entry to the platform swipe it across the card reader to open the gate. And obviously swipe it again at the end of your journey to open the gate when you're leaving platform.
Good Tips:
Metro lines and fares
There are four metro lines, with 56 stations in Lisbon. They are conveniently color coded – blue, yellow, green and red.
Don't forget that Anjos metro station is the nearest station to get to our hostel in Lisbon. This station is located only a few minutes away from Sant Jordi Hostels – Lisbon!
Four Metro Lines:
Metro Tickets: