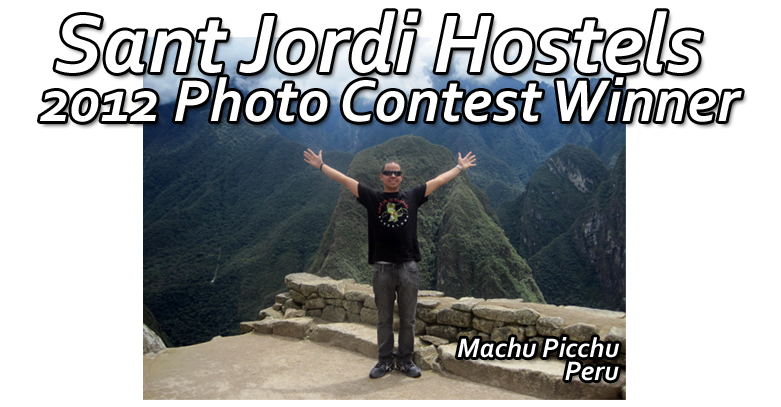 We have a winner!!! With a grand total of 115 votes Ivant Brant, with his photo taken at Machu Picchu, Peru has been awarded grand prize winner of the 2012 Sant Jordi Hostels Photo Contest.
We received a lot of great photos throughout the year and it was a lot of fun seeing all of the interesting places our friends have traveled around the world. Thank You to everyone who participated – whether you sent us a picture or voted for your favorite. It has been a great experience.
Ok… Now that 2012 is over, it's time to get started with 2013. We have already received 3 entries and it's till just the middle of January. We can't wait to see where 2013 will take us. Keep the pictures coming… and don't forget to vote for your favorite in 2013.
Here's a quick glimps at all of the 2012 contest entries – Some really cool photos!