Primavera Sound 2013 Barcelona Festival
The Primavera Sound festival in Barcelona is back in 2013. One of the biggest and best music festivals in Barcelona, Primavera Sound always offers an eclectic line-up and combines a fresh blend of music genres to appeal to a wide range of musical tastes. With everything from indie-rock and alternative to hip-hop, dance, folk, jazz and metal, Primavera Sound is the music festival version of a Salvador Dali painting. Spread out over the course of 4 days, the 2013 Primavera Sound festival in Barcelona will be one of the best ever.
The 2013 Primavera Sound line-up is phenomenal. If you like music at all, it doesn't matter – whatever you're into the Primavera Sound Barcelona 2013 line-up has something for you. Scroll down to see a full list of bands performing at the 2013 Primavera Sound and the full Primavera Sound 2013 line-up.
Primavera Sound Ticket Options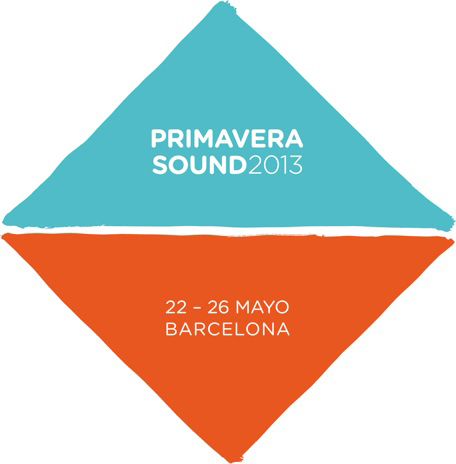 There are 3 ticket options for the 2013 Primavera Sound Festival – a full festival ticket, a single day pass, or a combined Primavera Sound 2013 in Barcelona & Optimus Primavera Sound 2013 in Oporto ticket. Considering that Primavera Sound is a huge music festival that spans 4 full days it is definitely worth considering getting the full festival ticket for approx. 175€. With the full festival ticket you will be able to come and go as you please, picking and choosing which shows are most important without having to feel like you are missing out on something. If you're on a budget and have a couple bands in particular that you are dying to see, you can pick up a single day ticket for Thursday, Friday or Saturday.
Primavera Sound Venue
Scheduled to take place between May 22nd and 26th at the Park del forum area of Barcelona, the 2012 Primavera Sound is perfectly located directly in front of the sea and just a short walk from the beaches of Barcelona. Late May is usally one of the best times of year in Barcelona. With summer literally just around the corner, the weather is normally warm but not overly hot and the beaches are starting to fill with people. The Park del Forum is a huge event area in northeastern Barcelona and is in close proximity to the beach and just a 5 – 10 minute walk from the closest metro, tram and bus stops. With almost guaranteed good weather, an amazing location and outstanding accessibility, Parc del Forum is the ideal venue for a large outdoor festival like Primavera Sound.
Where to Stay During Primavera Sound 2013

For affordable, fun, clean and comfortable accommodation during the Primavera Sound 2013 Barcelona festival, come, stay with us at Sant Jordi Hostels in Barcelona. Our award winning Barcelona hostels offer outstanding accommodation with a great environment for the perfect price. Choose from any one of our six hostels in Barcelona and get great location, modern high-tech facilities, informed staff, and the chance to meet cool people from around the world. If you are just going to be spending one or two nights at the Primavera Sound event or if you will be staying for a few nights before or after the event you have to join us on one of our party nights out in Barcelona – free club entrance and tons of fun!
List of Performances for Primavera Sound 2012