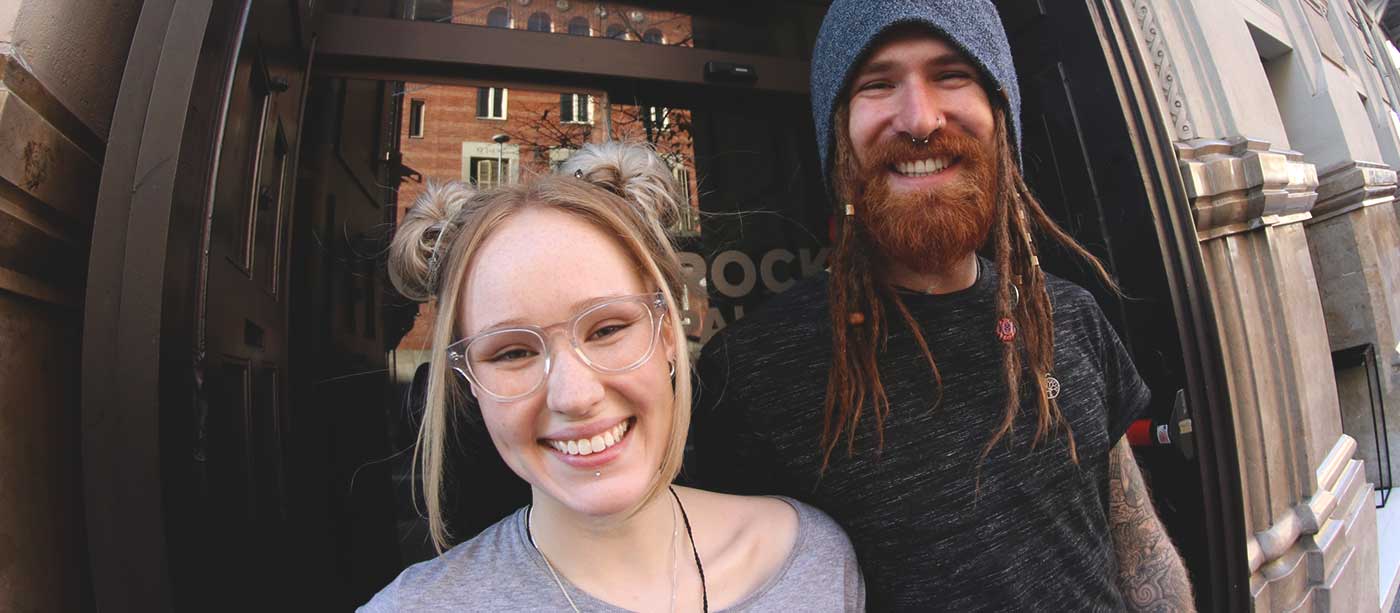 Top 10 reasons to book Barcelona hostels
Stay in a hostel in Barcelona can be a great experience!
Top 10 reasons to book Barcelona hostels
Stay in a hostel in Barcelona can be a great experience!
Staying in a hostel enriches your travel experience. It's no longer just about saving money. It's about the community atmosphere, the people you meet, the secret spots you've been recommended; it's the way it makes you feel. There's comradely in hosteling. Once you've started, it becomes the best way to travel.
Stay in a hostel in Barcelona is way more fun and cheaper than hotels
1- Value For Money
This one is obvious, but yes hostels are very affordable, especially for solo travellers. Barcelona Hostel prices change depending on the city and the season, but you're looking at 10-25 Euros per bed per night. Cha-Ching. That means more coin in your pocket for the important things. Why spend money on a hotel room when you're only going to sleep there. You'll be out exploring majority of the time anyway.
2- Social Activities
Hostels are fun! Really fun. There's a hostel out there to suit every traveller, no matter what you define as fun. Each offer a range of activities from nightly bar crawls to beach days. This makes it really easy to make friends. Pre party vibes vary from hostel to hostel, but you'll very quickly learn that drinking can be incorporated into any game. For those that would rather stay in, look forward to deep worldly discussions and cosy movie nights.
Here at Sant Jordi Hostels, after our delicious nightly dinners, we offer an epic pub crawl through Barcelona. Every-single-night. We take guests to the most popular and well-known clubs for FREE!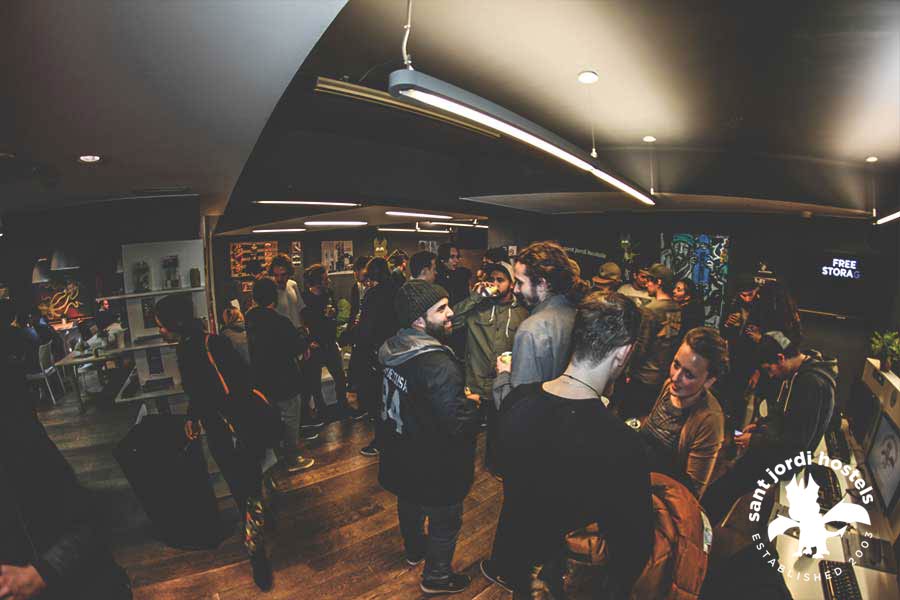 3- Making Friends
Trust me, sometimes the friends you make in a hostel are the ones you'll have forever. You'll thank the hostel gods that you were put in that 10-bed dorm with your now new BFF. Hostels attract like-minded individuals, which makes it super easy to interact. If you're quiet or shy, hostelling is the type of experience that builds confidence and resilience. People don't discriminate. You're all there together. There's something special about making friends in a hostel, because 3 days of friendship feels like it equates to 3 years. You'll quickly wonder how you ever lived without them.
4- Kitchens
A huge plus is that most hostels have fully equipped kitchens. Not only is this great for saving money, but it's a super social place where you can interact with fellow travellers. Some hostels have their own restaurants, others make evening dinners and most offer breakfast. All at reasonable prices, of course.
5- Staff
The staff at hostels in Barcelona are friendly, welcoming and personable. As well as super knowledgeable about their city. They are probably just like you and also have a thirst for travel. They will happily tell you the most delicious places to eat, coolest bars to grab a drink and best spots to visit on your stay. Don't be surprised if they are up for grabbing a cheeky beer with you after they've clocked off too.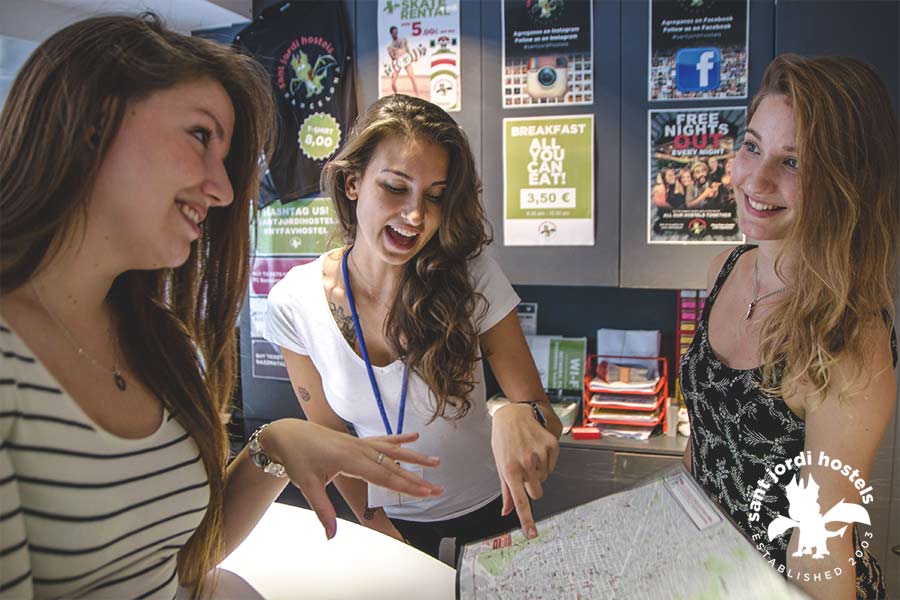 6- Facilities
Hostels have come a long way in the past few years. Good hostels offer great facilities. From functionality to modern design, they know what you want… TV's, movie projectors, PlayStations, computers, pools, saunas, skate ramps, rooftop bars, nightclubs, bikes, and skateboards – Yes, yes and yes. The comforts of home plus much more.
7- Location
Hostels are usually in central locations or close to the attractions you want to see. Doing some research will ensure you end up in the ideal place, whether it's beachside or city centre. Another plus is that hostels know the local operators and can help you book day trips and tours, or some even offer their own.
8- Laundry
This is very important. You don't want to be that guy. Hostels usually offer washing facilities at reasonable prices. There's nothing more satisfying than a suitcase full of clean clothes when you're on the road. It's the simple things, you know?
9- It´s a home away from home
Hostels have a warm and inviting vibe. It really feels like a home away from home, which is perfect for those homesick days. Sharing a room with other people means you're never really lonely. There's a comfort knowing you're close to others. Your roommates are doing the same thing you are, and will empathise with you. You'll build a temporary family.
10- You´ll learn
You'll learn about yourself, and you'll learn a lot. You'll learn how to travel light and stop being so attached to material possessions. You'll learn to be a social butterfly and how to interact with almost anyone. You'll learn how to stretch a dollar and live on a budget. You'll learn that appearances mean very little and it's actually the way someone makes you feel that is important. You'll learn about other cultures and maybe even another language. You´ll learn!