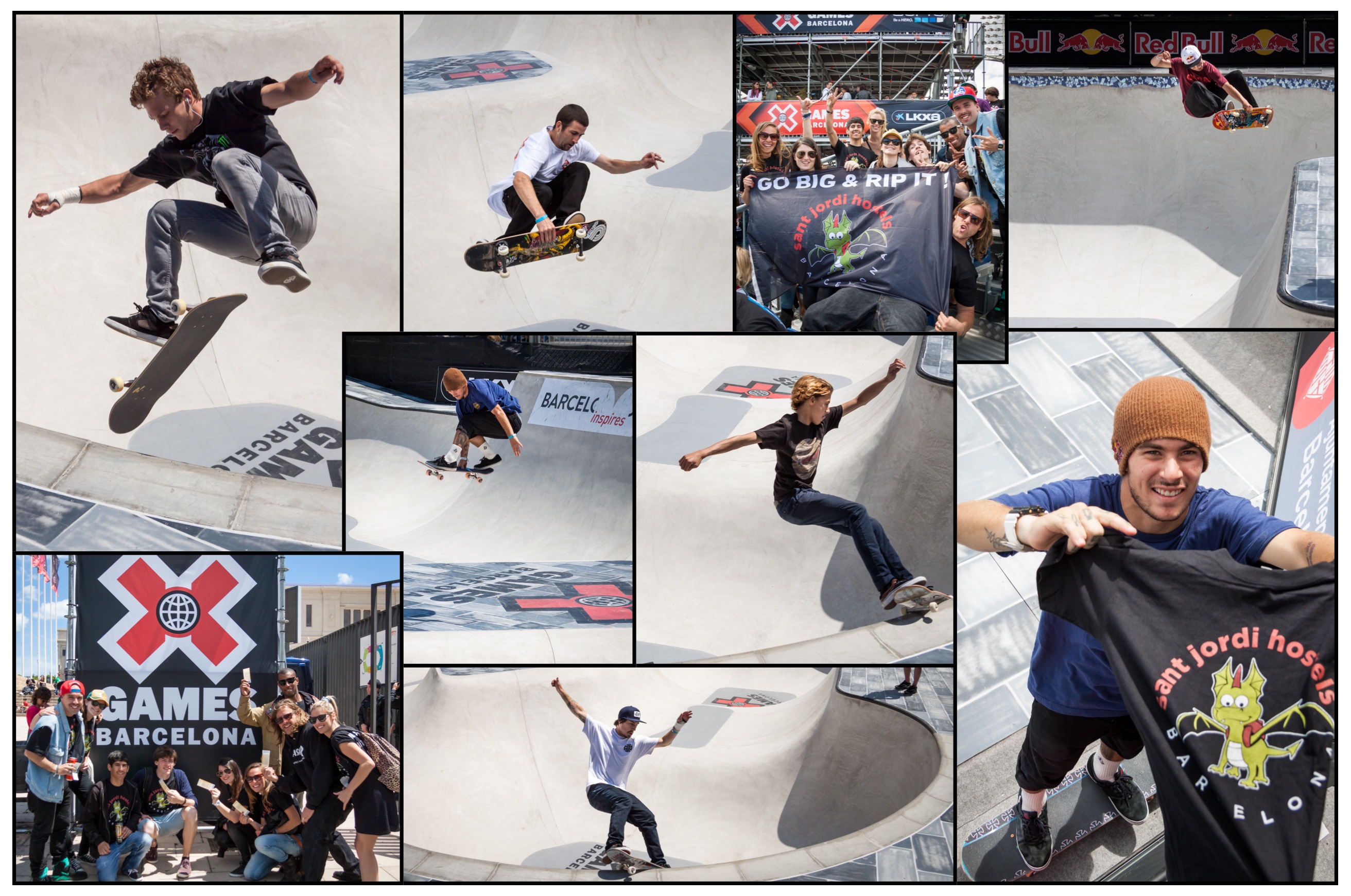 X Games Barcelona 2013 Skate Park Final Ticket Give-away by Sant Jordi Hostels Barcelona
They won, they went, they watched the boys destroy the X Games Barcelona Skate Park Final, 2013. The seats were amazing – right next to the VIP area – and the weather couldn't have been better. What an amazing afternoon with a bunch of really cool people.
Here's a few photos of the X Games Barcelona 2013 Skate Park Finals – the ticket-give-away winners, the skaters, the X Games Skate Park Finals and our boy Pedro Barros (the gold medal winner) supporting the best Hostels in Barcelona!!!