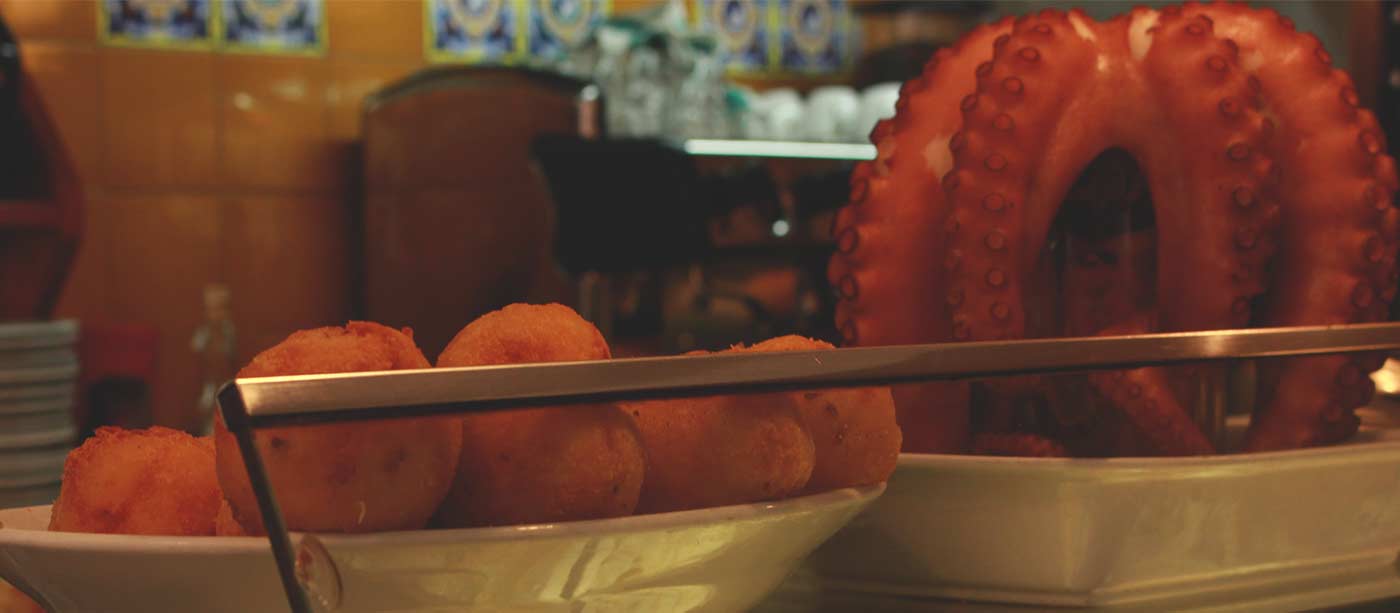 Tapas in Barcelona La Bombeta
La Bombeta for an Authentic Barcelona-locals Tapas Bar Experience
Tapas in Barcelona La Bombeta
La Bombeta for an Authentic Barcelona-locals Tapas Bar Experience
Located in the Barceloneta neighborhood of Barcelona, La Bombeta is one of the typical tapas bars of Barcelona.
If you are looking for a real Barcelona tapas experience at a reasonable price check out La Bombeta: a real locals spot with the atmosphere of a traditional Barcelona tapas bar. You are almost guaranteed the full, authentic Barcelona local experience… and you'll get some great food at the same time.
La Bombeta has a wide variety of tapas, entrees and daily menus. The specialty of La Bombeta are the "Bombas" – balls of potatoes served with aioli and a brava sauce. Other noteworthy items are the patatas bravas, gambas a la plancha, la sepia, los pinchos, los calamares, las rabas and the chopitos.
La Bombeta is a lively restaurant that is perfect for larger groups as well as just hanging out with a couple of friends.
Our Barcelona hostels recommend la Bombeta for great food and an authentic Barcelona tapas bar experience.
Address: C/ Maquinista 4, Barceloneta, Barcelona
For more great Tapas Bars in Barcelona
Check out the "Top 3 Best Tapas Bars in Barcelona" – we provide description, directions, map and more. These are the best traditional tapas bars in Barcelona.