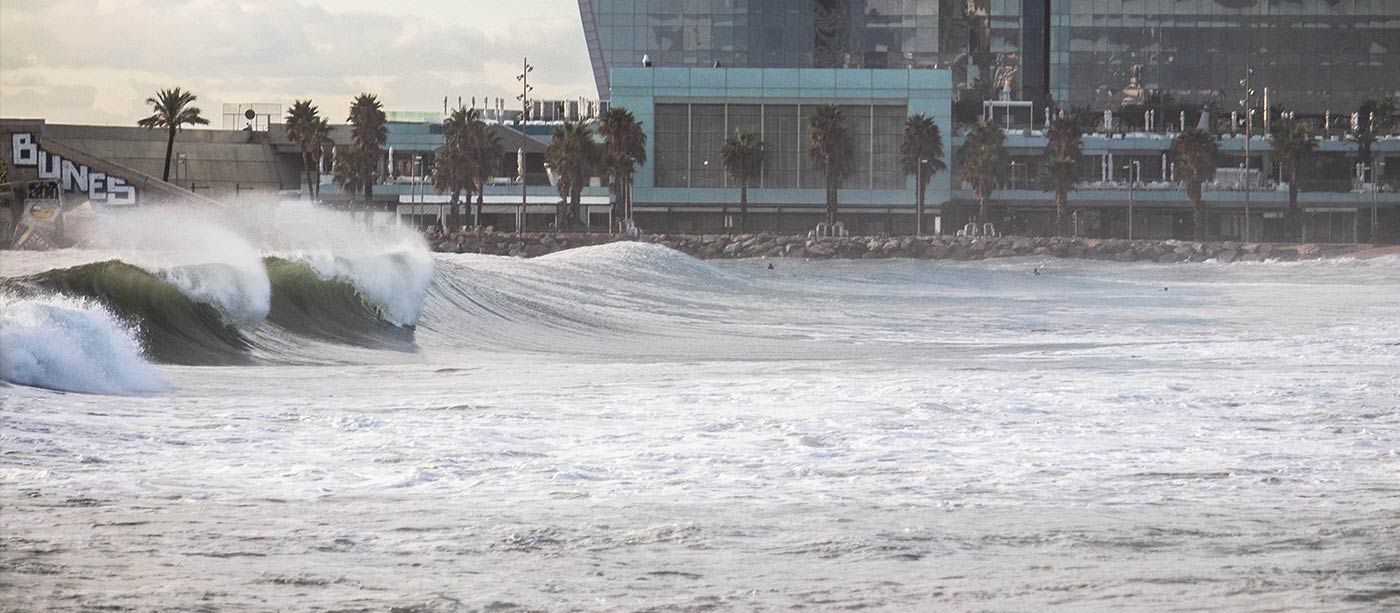 Some locals' knowledge about the best surf spots in Barcelona
Surfing in Barcelona
Some locals' knowledge about the best surf spots in Barcelona
The surf in Barcelona can be good and there are some amazing surf spots in Barcelona. Most people don't know this but Barcelona is a surfing town! You can find nice waves and lots of wind. There are plenty of good surf spots around Catalunya as well. Surfing in Barcelona is very popular and people from all over the world come here to surf, some even for the first time. There are plenty of places to rent equipment and get lessons.
Sant Jordi Hostels Barcelona offers accommodation and surfing lessons in Barcelona. Pukas Surf School is one of the best you can find in the city. It is affordable and they are good at what they do.
If you need to rent stuff for the day or need to buy something for your day on the water, check out Box Barcelona surf shop. They have everything you need and their location is right near the beach. It is perfect for anyone who needs something last minute. If you are looking for some healthy food to pick up for your day out on the waves, this is a perfect place to go. Surf House is another popular food spot for surfers. They have a nice list of healthy options for a reasonable price. Plus, it's convenient to get food from here.
Barceloneta
Barceloneta is the most popular surf beach in all of Barcelona. In the summer, it is nearly impossible to find a spot to put your stuff down. The great part is that when the tourists leave in the winter, the Mediterranean wakes up! Locals Barceloneta has a webcam set up so that you can see the beach every day. Even though Barcelona is not the ideal surfing destination, you will find a ton of passionate surfers here. Barceloneta is known for having surfers of all levels. You will find people hitting the waves for the first time, and some professionals as well.
Playa de la Barceloneta in Catalonia is an exposed beach that has fairly consistent surf. Winter is the optimum time of year for surfing here. This ranges from September to March. The best wind direction is from the west but the waves can change depending on season, wind, and swell direction. The short fetch makes for wind swells rather than groundswells and the ideal wave direction is from the east. Waves at the beach tend to peel to the right. Best around low tide. A fairly popular wave that can sometimes get crowded. Be careful of the strong rips here. Overall, the locals here are friendly so enjoy chatting with them!
Tyson
This surf spot is located right next to Barceloneta. It is located about 300 meters to the left of the cubes statue. This area is known for having hollow "Mediterranean" waves where you can get anywhere from two to four maneuvers per wave. There is a great government-run place in front of the beach where for a cheap price you can shower and use the lockers.
If you are arriving by metro, take the yellow line to the Barceloneta stop, and then it is just a 10-minute walk. If you have a bike, you can park it right at the beach. If you have a car and want to take it to the beach, it will be expensive to park it but there are two options. One would be at Barceloneta beach and the other would be to park in the blue area. Tyson is right next to Barceloneta so you get all the perks of being there as well, and yes, the locals are just as friendly.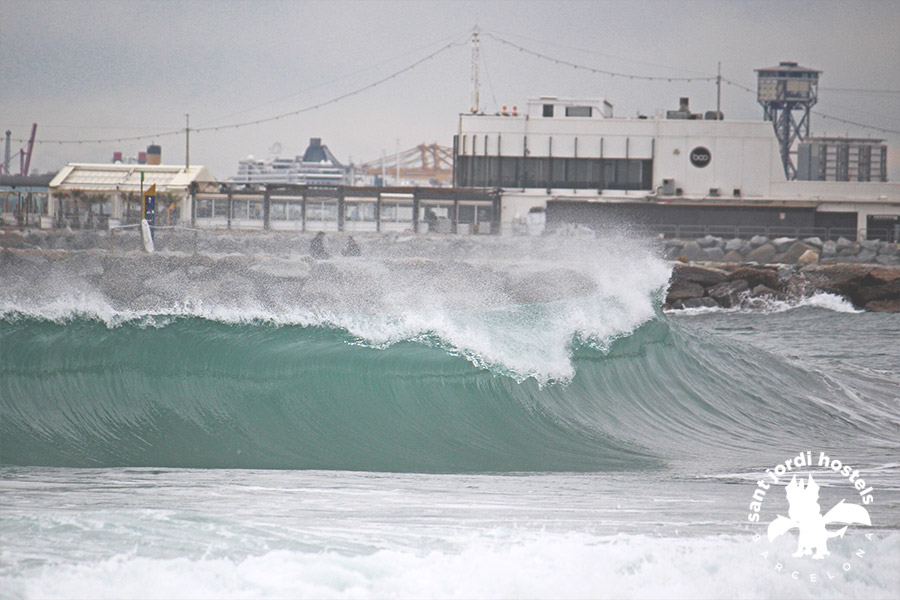 Killers
Killers used to be a "secret spot" that only locals knew about. Since this has changed and everyone loves to surf at this location, you will that the locals are conflicted about having tourists here. When the conditions are right, Killers becomes the ideal spot for surfing. It is a beach break and can get very crowded. The waves here, just like the other two locations I talked about before having waves that range from one to six feet tall. What's great about Killers is that the waves are more powerful compared to Barceloneta and you can break with all tides. There is free parking at Killers if you have a car to take. If you are coming by metro, take the yellow lines to Selva Del Mar and you will find Killers in the Forum area.
Paddleboarding in Barcelona
One last, quick thing to note – the Barcelona paddle-boarding scene has grown over the years. On flat days in Barcelona, you will find people paddle-boarding. Box Surf Shop has rentals for that as well. Regardless of what the waves are, you will find people out on the water here in Barcelona.