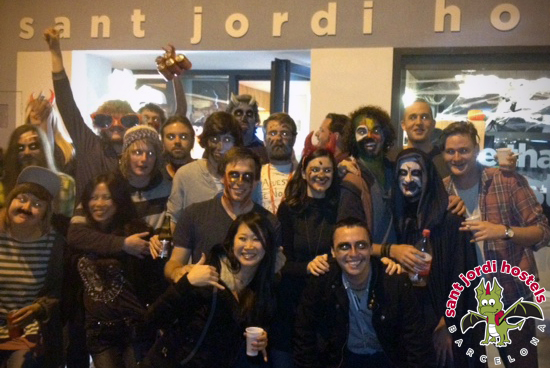 Halloween in Barcelona is always a blast – and especially at Sant Jordi Hostels in Barcelona. This year's Halloween celebration was no exception.
We had so much fun with our guests on Halloween… and our guests had so much fun with each other. There were so many amazing costumes and plenty of wild times. Ok guys… don't forget, what happens in Barcelona stays in Sant Jordi!!!
Thanks to all the guests who made our 2012 Sant Jordi Hostels' Halloween celebration in Barcelona such an amazing experience. We hope to see you all again soon.