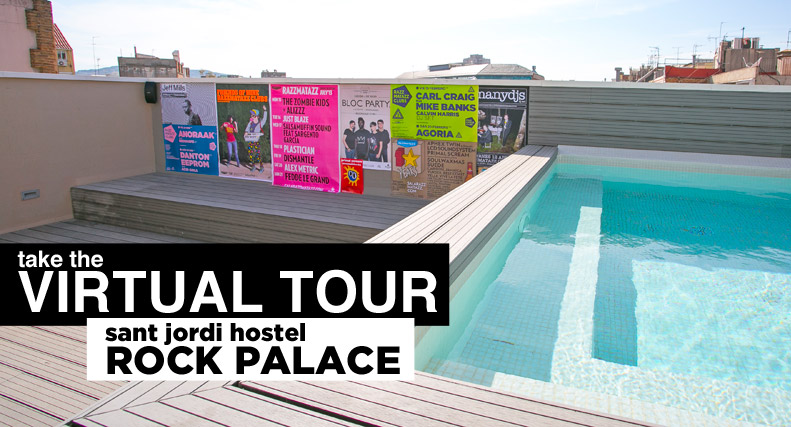 The Virtual Tour of Sant Jordi Hostel Rock Palace
See for yourself! Sant Jordi Hostel Rock Palace is one of the coolest hostels on the planet.  Now you can see inside the hostel. Go from floor to floor by using the numbers on the right-hand side, just above the toggle control.
See the ground-floor common area, the hyper-modern reception, the huge kitchen, back patio, second floor chill-out room, inside a dorm room, and even the roof-top balcony with pool.
Never Again! Gone are the days of booking a hostel and hoping for the best. Now you know what to expect, and that you are booking one of the best hostels in the world!
And, now for your viewing pleasure… The Ultimate Barcelona Hostel! "The Rock Hostel of Barcelona!!! Sant Jordi Hostel Rock Palace!!!"