TOP 2 – BEST HAMBURGUER IN BARCELONA
Looking for an amazing hamburger restaurant in Barcelona? Here are the top 2 hamburger restaurants in town.
KIOSKO HAMBURGER BARCELONA
Photo credit: photo taken from Kiosko´s Facebook page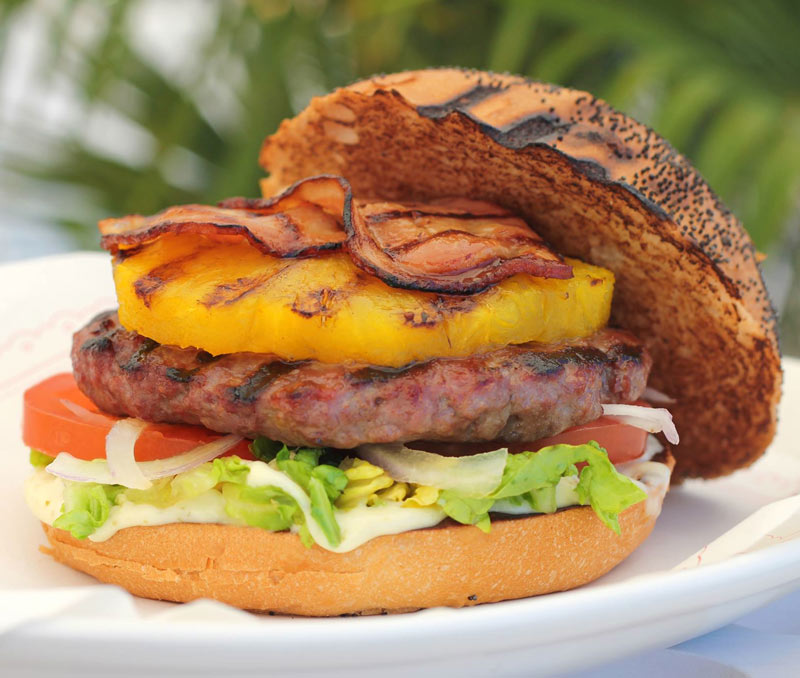 Kiosko is one the best hamburger restaurant in Barcelona, located at EL Born area this place became very popular for their delicious hamburgers with homemade condiments.
If you are looking for a decent burger, Kiosko will be a good option for any traveler in Barcelona. The restaurant has a nice decoration, very clean with a friendly staff.
Another good thing to mention about Kiosko is their rustic potatoes and sauce, best combination for a burger.
Go there and enjoy Kiosko Burger Barcelona!
Address: Av. del Marquès de l'Argentera, 1 bis, 08003 Barcelona
Telephone: 933 10 73 13
"The best burgers I've had by far. That's right, I said burger(s). The food was so amazing i came back. The potatoes with ali oli is a winner too. "
Randy Browne
________
"Organic beef is amazing, only handicap is that your hands are getting dirty but that's the beauty of it i guess! Sauces and mayo is yummy service is good, quick and nice. "
Behnan Yenigun
BRO HAMBURGER BARCELONA
Photo credit: photo taken from Bro´s Facebook page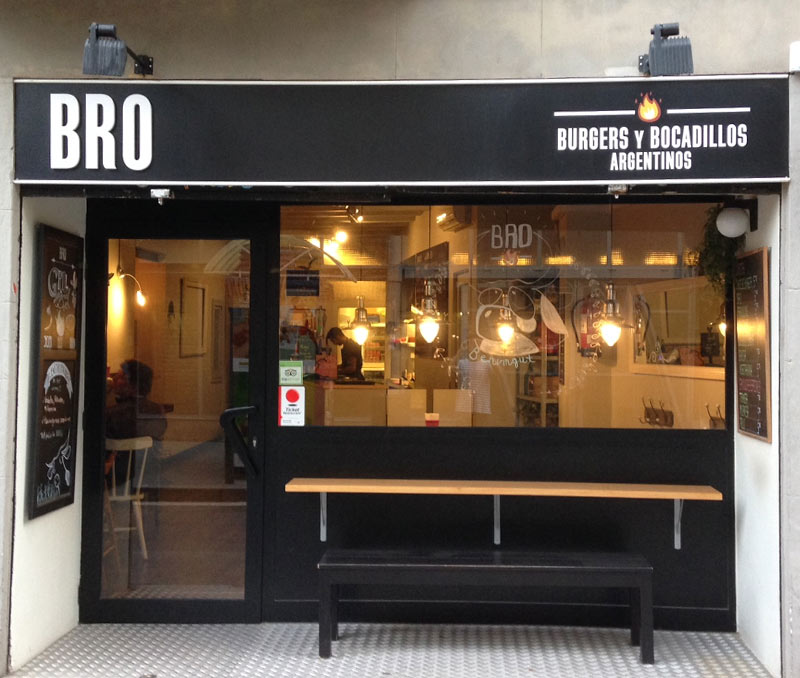 Bro Burgers y Bocatas is a very taste hamburger , located at Barceloneta Beach this palce has a friendly and helpful staff.
The place is not big and you can share table with other customers. All the burguers are cooked on the grill and the bread is Amazing.
Another important information about BRO are the prices, burgers are not expensive at all, between 6 and 7 euros.
They also have good fries ¡!! We recommend it 100%.
Adress: Carrer del Baluard, 34, 08003 Barcelona
Telephone: 932 21 00 70
REVIEWS FROM GOOGLE PLUS
"Muy buenos bocadillos y hamburguesas a la parrilla en la barceloneta; mis favoritas: el sandwich de ternera, la hamburguesa provolone y el veggie, que verán que no se extraña la carne para nada. Muy recomendable para una comida de fin de semana a muy buenos precios."
Lily Maldonado
________

"Unreal experience, amazing burgers, and amazing beef. And also cheap. "
Aleksa Despotovic
* Banner photo from this article is also taken from Kiosko´s website.