The Latest Addition to our Skateboard Collection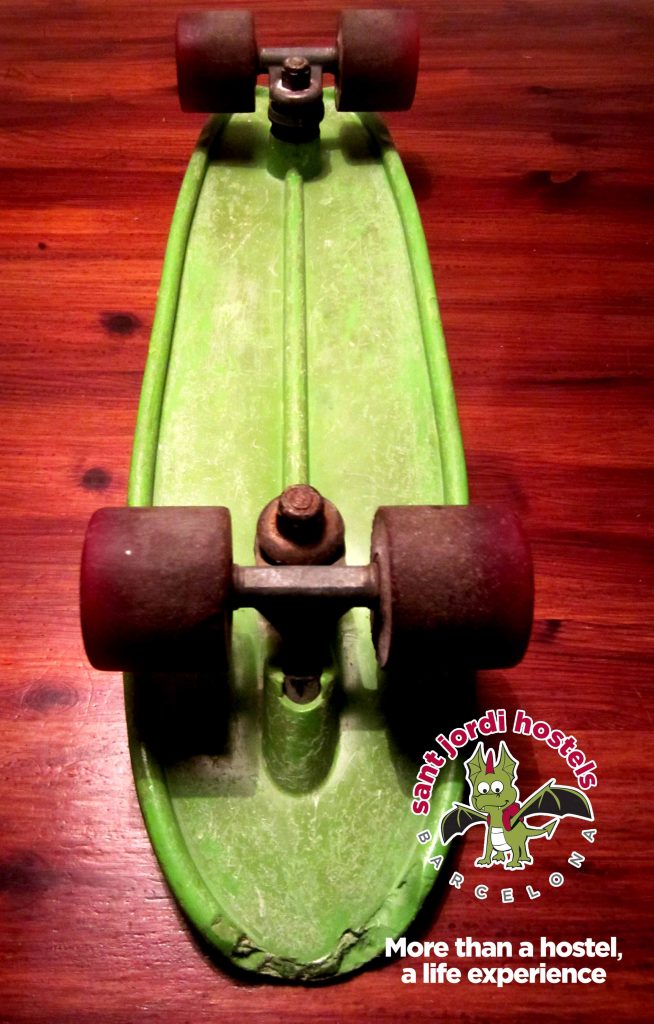 We recently picked up this bad-boy – a vintage 1970's skateboard – for our Sant Jordi Hostel Sagrada Familia hostel in Barcelona. It's not in the best condition but we're pretty stoked about it anyway. A legit 1970's lime green, plastic-deck skateboard always looks good hanging on the wall.
We plan to keep adding to our collection of vintage and modern skateboards that decorate our Skateboard themed hostel in Barcelona, Sant Jordi Hostel Sagrada Familia – the ultimate skateboard hostel in Barcelona.
For info on skateboarding Barcelona, skate spots in Barcelona or to book a room in the coolest hostel for skateboarders in Barcelona check out our Barcelona Hostels website and our blog thats full of info about whats going on in Barcelona.
If you could care less about skateboarding, we have something for you too – great, modern hostels with amazing facilities, fun parties, comfortable beds, free Wi-Fi, cool guests, friendly staff and everything else that makes us the Ultimate European Hostel Experience.