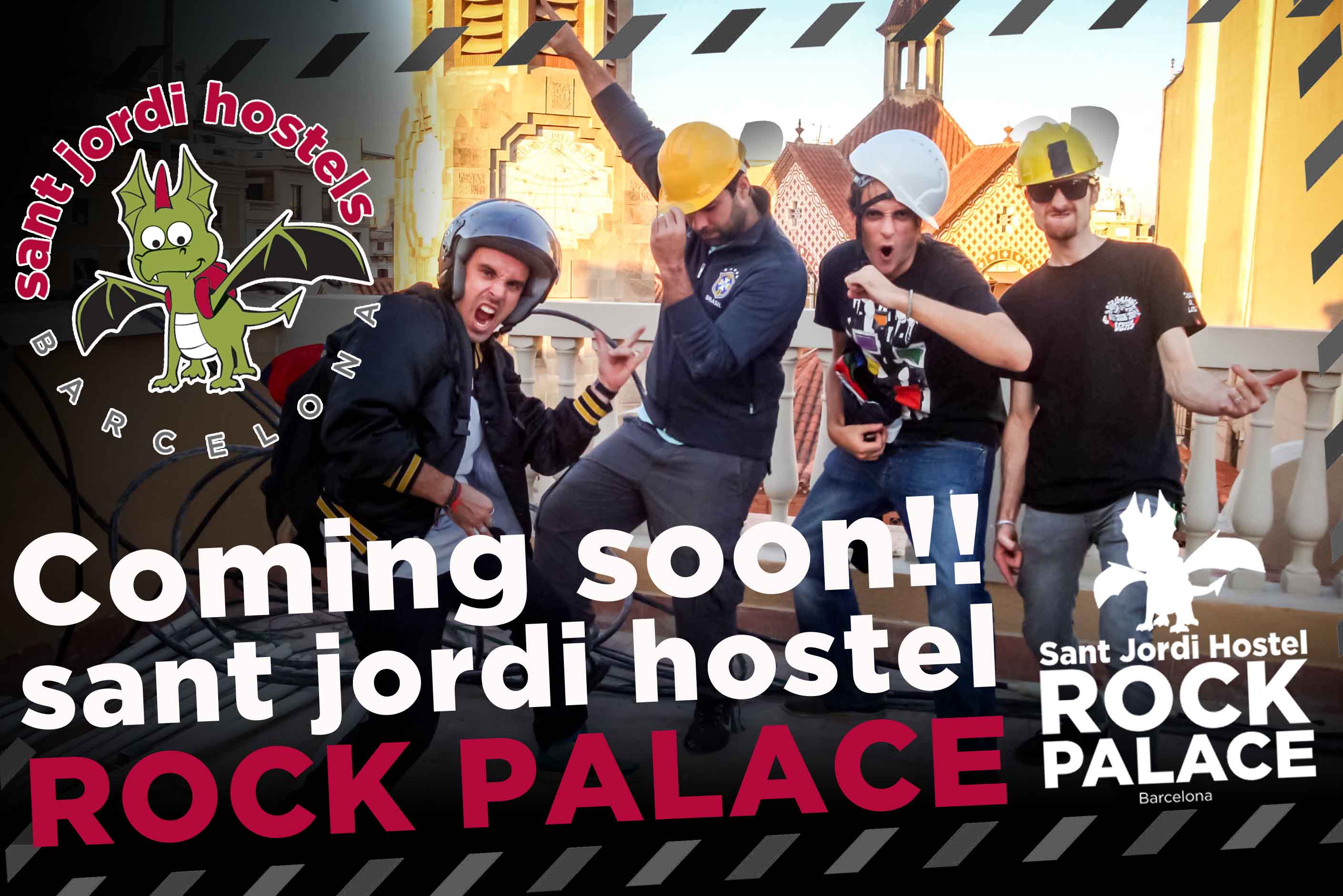 Ever wondered what the coolest hostel EVER would look like? You're about to find out!
Sant Jordi Hostels Barcelona's newest edition to the Barcelona hostel scene is going to blow minds and maybe some eardrums too (hint, hint!)
We are talking great location, the best, most modern facilities, and of course Sant Jordi Hostels'€™ world famous service, all packed into a 4-disc, collectors edition, box set of rock 'n'€™ roll hostel ridiculousness!!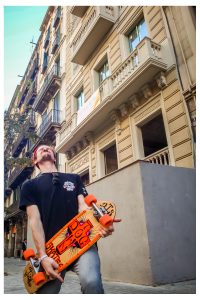 No, seriously! Starting early in 2014 Sant Jordi Hostels will be opening the doors to a rock 'n' roll themed hostel in the Eixample district of Barcelona, two blocks from Passeig de Gracia, 5 minutes walking from Plaza Catalunya, less than 10 minutes walking from the Barrio Gotico and just around the corner from some of the best restaurants, bars and night clubs in the city.
The hostel is currently under construction. It is located in an historic building that is being carefully renovated in order to maintain its early 20th century flair and, at the same time, afford all the modern comforts of a high-end boutique hostel. That means rooftop Jacuzzi, ground floor kitchen and numerous common rooms, each modeled after a different world-famous venues that were key in the history of Rock music:€" CBGB, Roxy, The Crocodile and The Cavern Club to name a few! There will also be a stage for concerts, a guitar collection, vintage Rock Posters and much more.
Okay€, Rock theme is cool, but you still need a good nights sleep. We got that too! We have spent the past year renovating the building, from the bottom up, adding soundproofing for the rooms and numerous other features to help make sure that the facilities are top notch and can't be beat. We are confident that this is going to be the hostel of choice in Barcelona and maybe one of the best hostels in the entire world.
Right now it seems like all talk, but, get your gear ready!!! The proof is coming soon!!!
A Rock Palace Under Construction – Photo Gallery