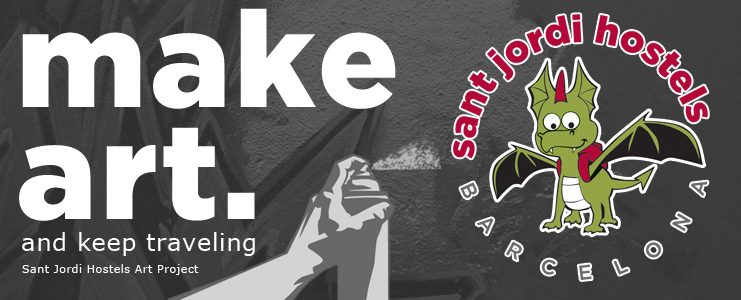 Day by day our hostel is getting more beautiful , do not miss this opportunity to make some art in our skate hostel in Barcelona.
This new project started in our skateroom and now goes to our outdoor patio (Sant Jordi Hostel Sagrada Familia).
If you are a graffiti artist and will be in Barcelona sometime before the end of the year, come stay with us at our Barcelona hostel for 1 week free! We'll even buy the paint !!!. We'll go with you to the Montana Colors shop in Barcelona and let you pick out a few cans of the best spray paint money can buy.
If you want to participate send a few examples of your work to:
We also would like to thank all the artists who already participated in our art project.
Alex foreman, from Australia
Josh Johns, from Australia
Carlos Nunes, from Romania
Sant Jordi Hostels Art Project Videos