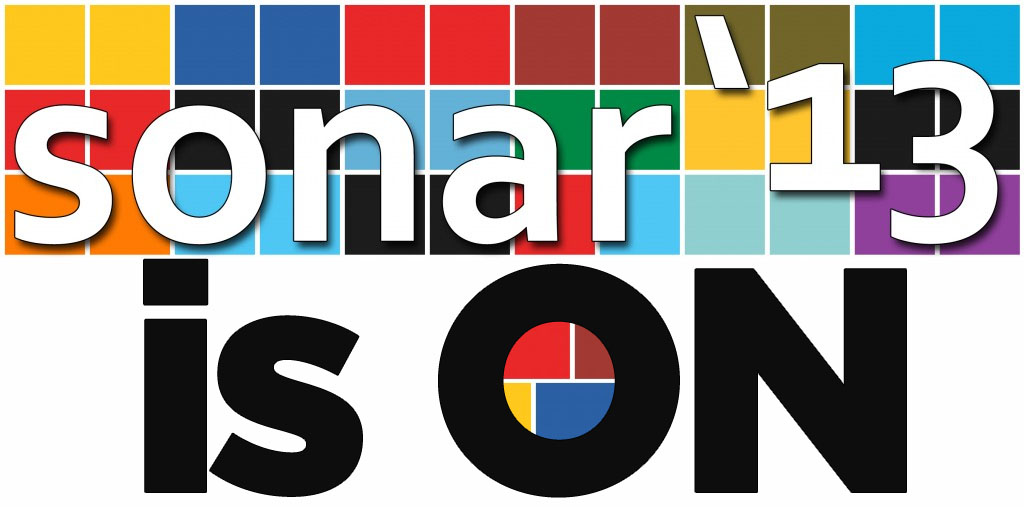 The 2013 edition of the Sonar Barcelona Music Festival is the 20th edition of the famous event and will be one of the best yet! With a ridiculously good line-up, 3 full days packed with some of the most innovative and current media arts and music and events designed to showcase the best in the business with numerous platforms to show off their skills, Sonar Barcelona 2013 is going to blow minds!
If you are not already in the know, Sonar Barcelona is a 3 day music festival and new-media arts event designed to bring the up-and-coming in the music and media arts world together and provide them a forum to showcase their wares to the most important movers and shakers in the industry and at the same time put on a bad-ass show for the rest of us who just enjoy good music and progressive media arts.
This is an event for the industry insiders – but opened to the everyday Joe to enjoy as well.
If you're just in Barcelona by chance and you had no idea that the 2013 Sonar Barcelona was going on this weekend (and you want to go) there are still tickets available.

If you're sitting at home thinking, "What the hell am I missing," book you're flight, train, bus, whatever and get down here! We still have beds available in our Barcelona Hostels and they have your name written all over them!!!