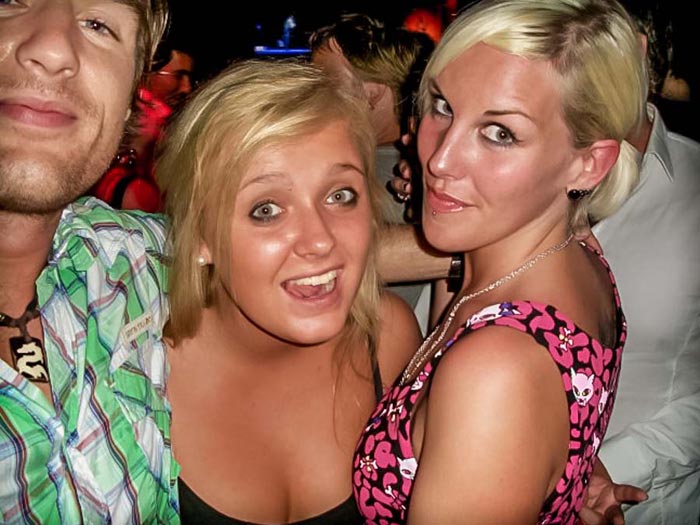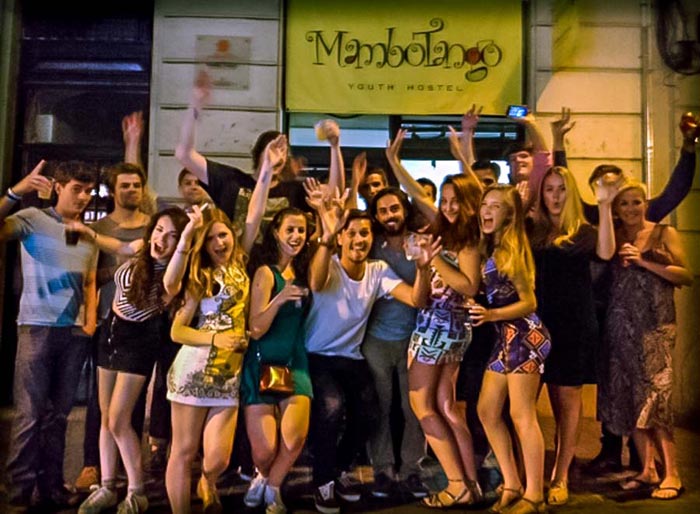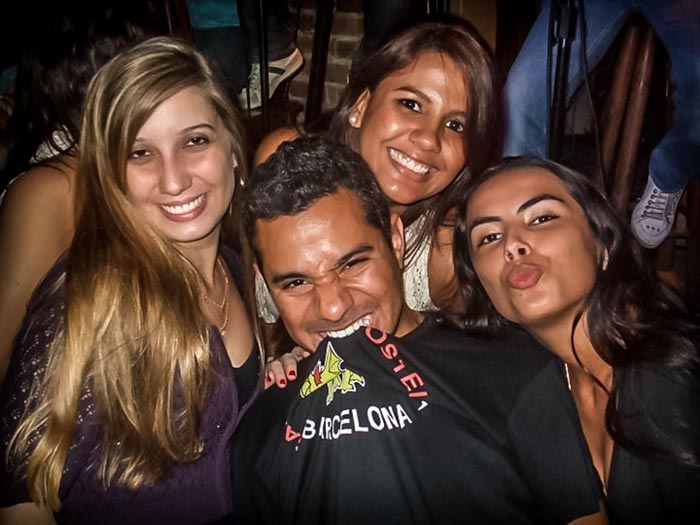 At Sant Jordi Hostels Barcelona we take the full enjoyment of our guests seriously… Very seriously!!! We believe that a hostel should be much more than just a place to sleep: It should be a full experience. In order to guarantee our guests the opportunity of a real Barcelona experience we organize special Sant Jordi Hostels "Nights Out" to some of the best bars and clubs in Barcelona.
Our Sant Jordi Hostels Barcelona Nights Out are not your everyday, average European pub-crawl and are not just us taking you out to some dive bar where you can get drunk cheap. Because we truly believe that it is one of the most important services that we offer our guests, we put real energy and effort into planning and organizing some of the best parties a hostel can offer. We actually have staff members whose sole responsibility is the planning and organization of nightly activities for our guests.
Whether you are traveling alone or with a group of friends, our Nights Out are always the best option for discovering the world famous Barcelona night life. We take you to the places that you would go anyway and we usually get you in for free. Also, because we have 5 hostels in Barcelona that cater to a diverse international clientele, you will probably be partying and making friends with cool, like-minded people from all over the world.
This is no joke!!! If you want to have a good time in Barcelona – A REALLY GOOD TIME!!! – Come to Sant Jordi Hostels Barcelona and join us on one of our Sant Jordi Hostels Barcelona Nights Out. To get an idea of what I am talking about, check out some of the photos and videos we put together of a few of our Nights Out in Barcelona.
All you need to do to join the fun is stay at one of our Sant Jordi Hostels in Barcelona.
Sant Jordi Hostels Barcelona… More than a hostel, a life experience!