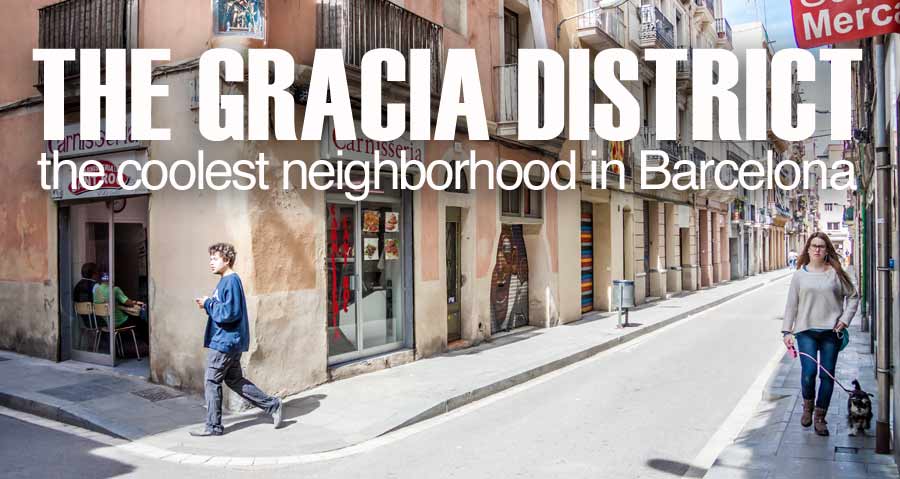 Until the late 19th century, Gràcia was an independent village separated from Barcelona city centre. In the 20th century, the Eixample District project (designed by Ildefonso Cerdá) unified Barcelona's old city and Gràcia. Passeig de Gràcia was the connecting avenue and is nowadays the most charming and famous avenue in Barcelona.
Although now Gràcia is part of Barcelona, the area has its own community and traditions- for example the Gràcia street festival. This happens in August and many streets compete against each other- the residents decorate their streets and bands perform live music. Do not miss this festival if you're staying at our hostels in Barcelona.
Gràcia is a bohemian and international neighbourhood where young people hang around the many funky bars. Here you can find artists and musicians from all ethnicities and places around the world! If you go to Gràcia, you should go to the charming squares the area offers- like Plaça del Sol, Plaça de la Virreina and Plaça Vila de Gràcia. Choose any square, pick a bar, ask for some tapas (try "patatas bravas"!) and beer, and enjoy the good vibes!
If you want to get really into it, you can stay at our Sant Jordi Hostel Gracia. Its located in the heart of the Gracia neighborhood, right next to the Plaza de la Revolucion. It is a modern, boutique hostel with a stylish fixie bike theme.