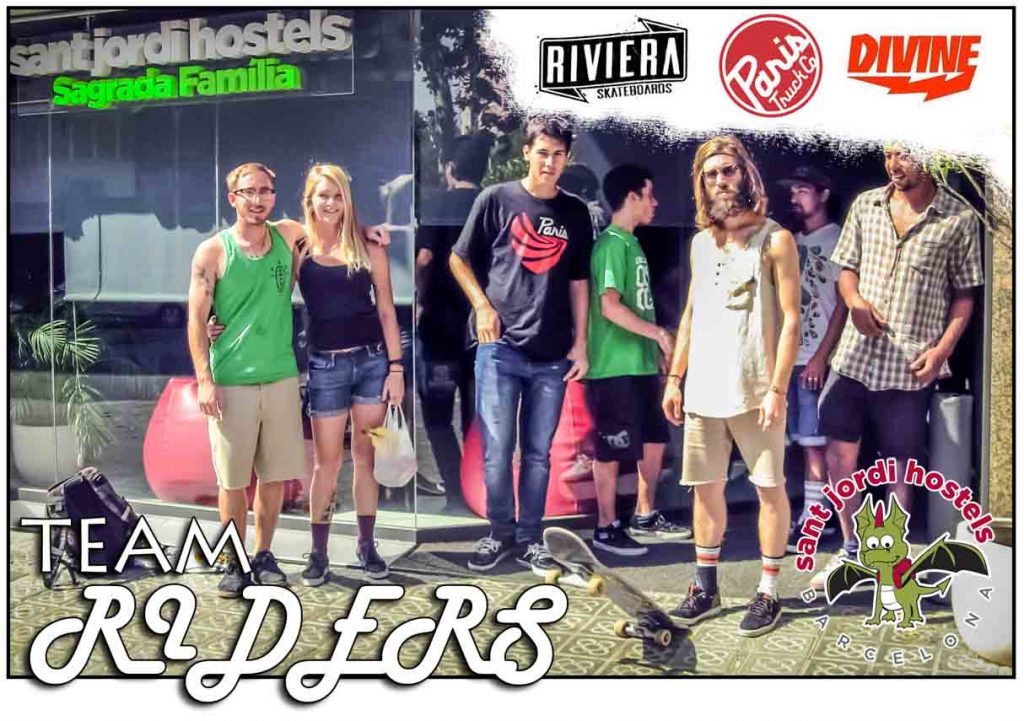 The Riviera Skateboards, Paris Trucks Co and Divine Wheels Team Riders were chill'n at our Sant Jordi Hostel Sagrada Familia hostel in Barcelona. They were owning it on our in-door mini-ramp, rocked the house with us durring our organized parties and even cooked some mean meals in our community kitchen. Imagine That!
They were traveling around Europe on a mission called FOREIGN EXCHANGE: EUROPE.  The goal was to visit some of the best cities for skateboarding in Europe, documenting the modern European skateboard culture, living the life of international skate stars and filming the whole thing in a documentary format.
Of course, when they decided to come to Barcelona they had to choose the Barcelona Skate Hostel designed for skateboarders, Sant Jordi Hostel Sagrada Familia. What skater wouldn't choose a hostel with an indoor mini-ramp?
And… the best part is, we got an autograph from Amanda Powell. Thanks for all the good times!! You guys rule!!!
Don't forget to tell all your friends which hostel is the best hostel for skateboarders in Barcelona.
And a big shout out to the crew over at FORTrate for choosing our hostel. FORTrate is the Barcelona based, skate brand distributor for all things longboard, longskate, and old school skate. These guys distribute all over Europe! For info on whats going on in the world of longboard skating in and around Spain check out the FORTrate blog at BlogTown.