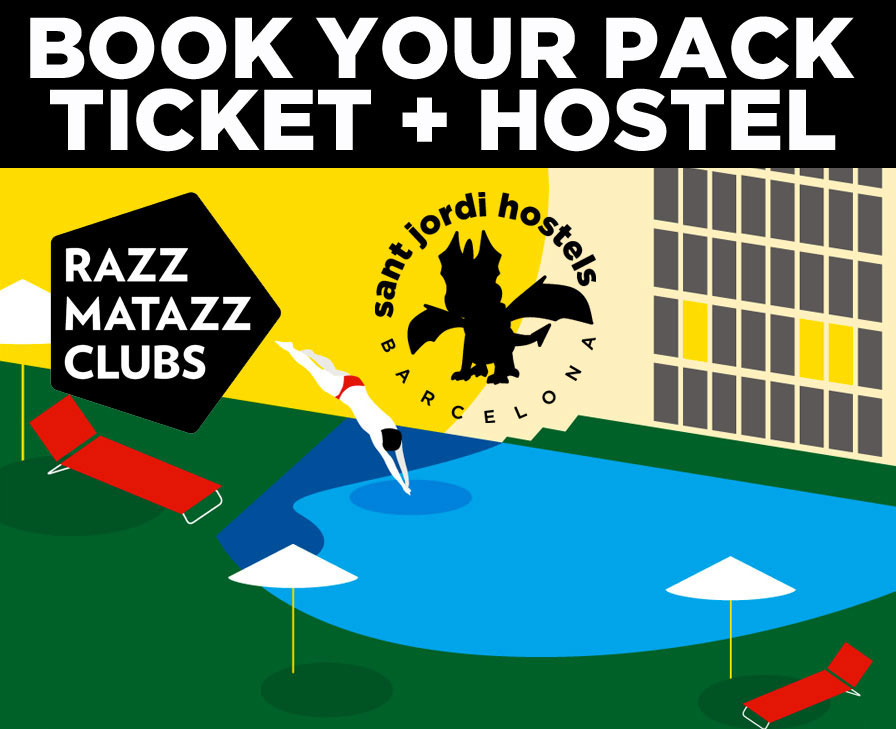 Sant Jordi Hostels & Razzmatazz team up to bring the best live music venue and the best hostels in Barcelona together in one low-price package of incredible hostel fun and live music enjoyment.
Buy your Razzmatazz tickets directly through Sant Jordi Hostels Barcelona or Book your hostel dorm directly through Razzmatazz. Either way you get the best live music and the best hostels in Barcelona for the lowest price!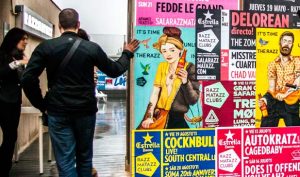 In case you didn't already know, Razzmatazz is the best live music venue in Barcelona – it's also a pretty kick-ass night club (on Friday and Saturday nights) when there are no concerts scheduled.
It all started in the Spring of 2014, with the grand opening of the Sant Jordi Hostel Rock Palace – a rock and roll themed hostel in Barcelona. The people over at Razzmatazz found out about our little project and were happy to team up with us to take the Barcelona music scene to the next level.
First, they helped us design the Sant Jordi Hostel Rock Palace roof-top patio & pool area, with cool rock posters from past live music events held at the Sala Razzmatazz. Then, they decided to include us in their promo offer on their webpage – book tickets and hostel together to save. We decided to do the same.
If you use our Sant Jordi Hostels online booking system to reserve your beds and select the option to buy Razzmatazz tickets at the same time as booking your room, you will get the lowest price for both.
If you already booked your room and didn't reserve your Razzmatazz tickets, just ask at the hostel reception – we can still hook up a good deal!