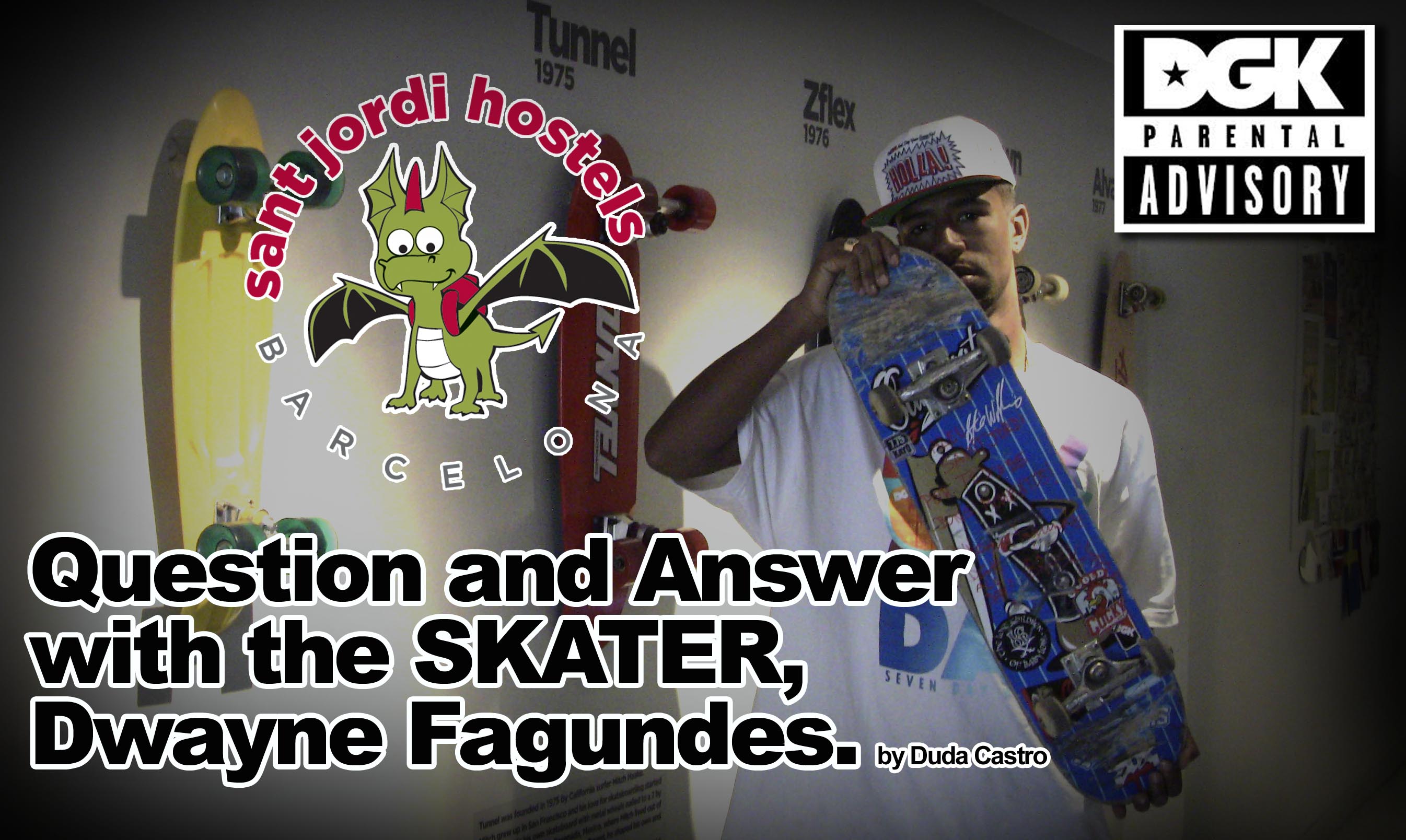 In 2013 the Brazilian skateboarder Dwayne Fagundes from DGK decided to come to Barcelona for the summer. Of course, he stayed in our Barcelona skate hostel. We took the opportunity to ask him a few questions.

SJ: First of all, who are you?
DF: Dwayne Fagundes, skateboarder from Porto Alegre, currently living in th U.S.
SJ: Have you stayed in a hostel before?
DF: No, this is my first time
SJ: What do you think about our skate hostel?
DF:Very good care and perfect, all the people that work for sant jordi are friendly and it's easy to make new friends.
SJ: What kind of music do you listen to when you're skating?
DF: I really enjoy RAP and black music from 70s-80s.
SJ: What are the countries that you have been to?
DF: USA, SPAIN and also ive been traveling a lot in Brazil.
SJ: Besides skateboarding, is there anything else that you can recommend to do in Barcelona ?
DF: YES! YES! Barceloneta Beach ,the beautiful Spanish girls and also the Barcelona parties.
SJ: What is your favorite food in Barcelona?
DF: KEBAB!!! hahaha
SJ: Best place to skate in Barclona?
DF: All the spots are good and perfect but MACBA is my favorite so far.
SJ: Do you have a website ?
DF: I don't! but I do have facebook.