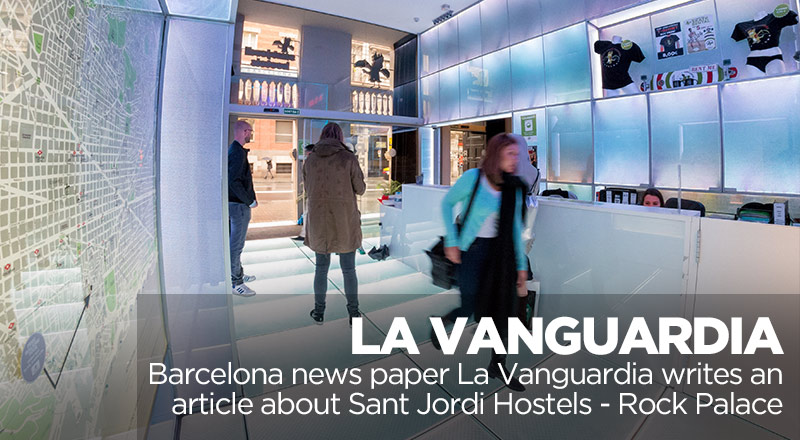 Spanish Newspaper Lavanguardia writes an article about the Rock Palace Hostel by Sant Jordi Hostel
Only good things to say about one of the best hostels in the world
The Spanish newspaper, Lavanguardia, wrote a feature article about the Rock Hostel in Barcelona – our Sant Jordi Hostel Rock Palce. With a detailed explanation of the brand new Sant Jordi Hostel Rock Palace and a general description of the Sant Jordi Hostel Chain, the article outlines the high-end facilities, comfortable accommodation, fun atmosphere, amazing services and life experience that is Sant Jordi Hostels Barcelona.
The article is extremely flattering and talks of Sant Jordi Hostels as one of the industry leaders, world-wide. It mentions our recently won award at the 2014 HOSCARS – Best Small Hostel Chain Worldwide, 2013 and describes our hostels as having "the most modern facilities, unbeatable locations close to the main tourist attractions of the city and an attention to service that is personal and attentive".
We are so proud to be spoken of so highly by such a reputable publication!!! Thank You Lavanguardia!!!