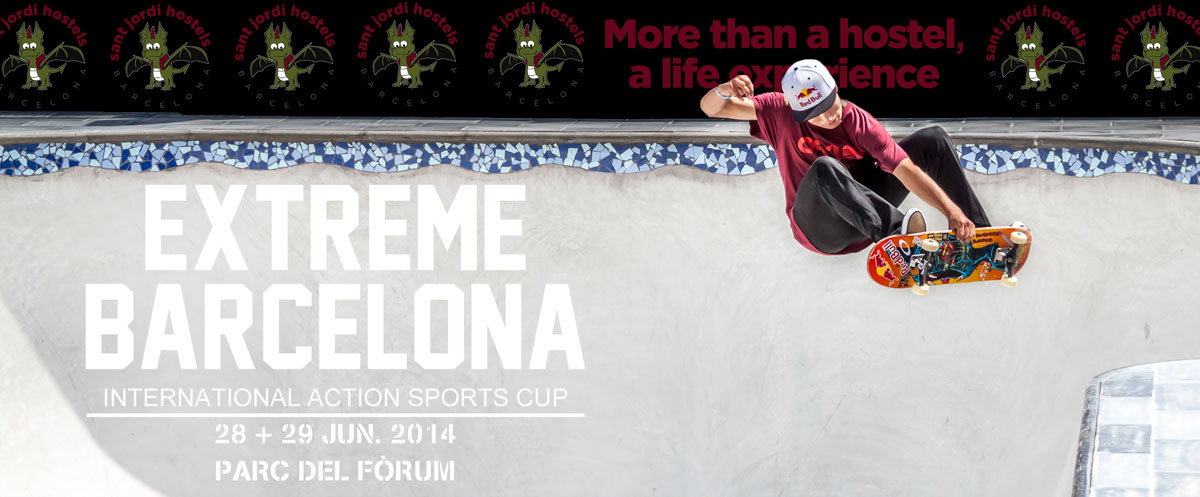 Extreme Barcelona 2014 – International Action Sports Cup
Extreme sports competition in Barcelona
The world of extreme sports is taking over Barcelona again!
The weekend of June 28 and 29, 2014, the best of the best in the world of extreme sports are coming to Barcelona to put on another amazing show of skill and thrill!
Skateboard, BMX, FMX, MTB, Scooter, Inline, Longboard and Indoor Skydiving are the featured extreme sports that make up the 2014 Extreme Barcelona event schedule.
There is a long list of talented competitors that will be competing in the 32 events that are spread out over a 2 day competition period.
Organized by the same guys who put together the X Games Barcelona 2013, Extreme Barcelona 2014 is a world class action sports competition. With over 250 top-level riders in 8 sports and a total of 15 different sports categories it is a showcase of the best talent in the Action Sports world.
There is a wide range of ticket options, ranging from 12 to 24 Euros. Check out the official Extreme Barcelona Tickets Webpage for more information
If you are staying at one of our Sant Jordi Hostels Barcelona and need more information on buying tickets, or how to get to the event location, just head down to the reception and ask your friendly neighborhood Sant Jordi Hostels Barcelona Receptionist. They are informed and happy to help.