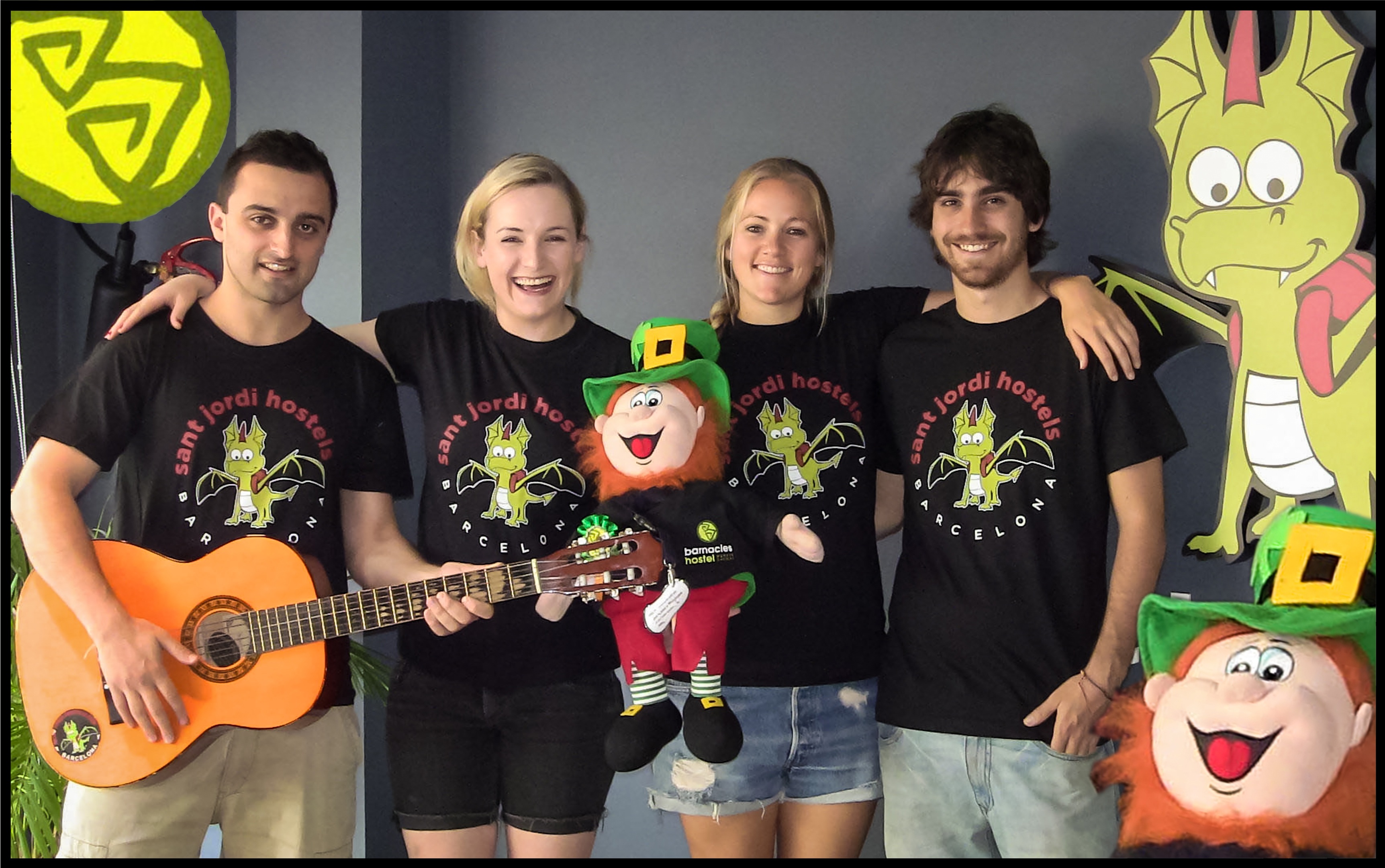 Good times with a good friend from Ireland – Easy Eoghan, everyone's favorite leprechaun.
Good, old Easy Eoghan the traveling leprechaun who is always up for a pint and can't resist the ladies, he can drink all night and somehow never misses the free-walking-tour the next day. He owned it at our Sant Jordi Hostel Sagrada Familia hostel in Barcelona.
After chilling out with us for the last month, partying like a maniac and making new friends for life, he had to finally move on. You know those hostel guests who just can't leave, get stuck at a hostel for weeks on end and when they finally do leave its like saying goodbye to your best friend or brother – That's Easy Eoghan.
After starting his journey at the Barnacles Hostel in Dublin and then getting stuck with us at the Sant Jordi Hostel Sagrada Familia Hostel in Barcelona for about a month, he is now moving on to Bavaria. He told us that he had booked a bed at the Wombats Hostel in Munich and was going to be getting familiar with the Bavarian countryside – that's Irish for "The Beer Garden".
We're going to miss you Easy Eoghan!!! Take care!!!
To follow Easy Eoghan on his journey around Europe check him out @EasyEoghan on twitter.