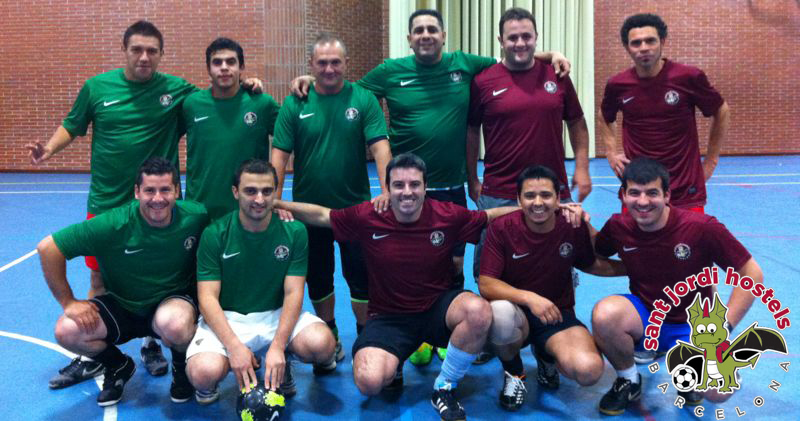 Its official – The Sant Jordi Hostels Barcelona football team is equipped and ready for action.
We got our official Sant Jordi Hostels Barcelona Football team jerseys and the boys are looking good. They might be pretty boys but they can play some mean footy.
Every Friday we head over to the local football field – just 10 minutes from our Sant Jordi Sagrada Familia Hostel – with staff members, friends and any hostel guests who are up for a good match.
If you're staying at one of our Sant Jordi Hostels in Barcelona and want to have a fun Friday afternoon playing some football with the Sant Jordi Hostels crew, just ask your friendly neighborhood receptionist where and when to meet up with the boys.
It's all in good fun and with good vibes. So, even if you don't want to play, you can come by and join the fun or cheer on your favorite team.