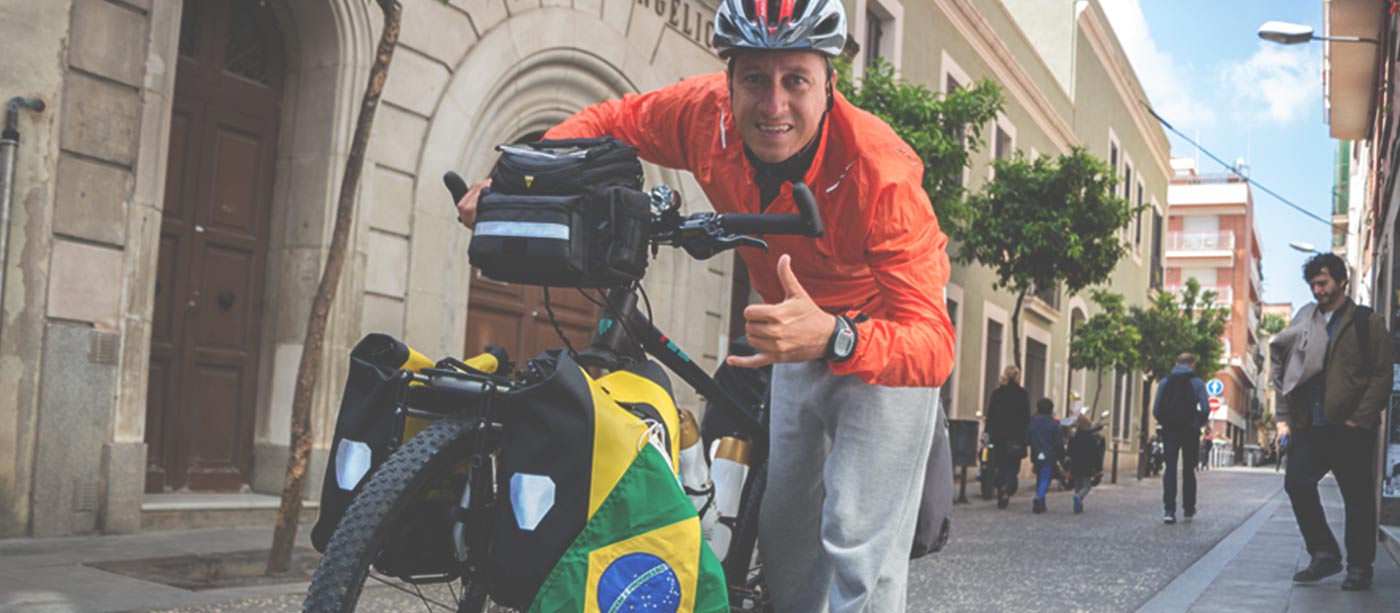 Our friend, Fernando Piletti, the man who quit his job to cycle across 8 different countries in Europe in under 6 months, with 40 kilos of equipment, and no sponsors, is making his biggest dream come true.
Pilleti started cycling when he was 6 years and hasn't stopped since. Fast-forward to today – 31 year later – Piletti is traveling across Europe by bike. He believes that the best way to experience the beauty of Europe is from the road. He also hopes to have a few crazy adventures along the way.
Everything began when Piletti read the book "Wild" by Cheryl Strayed. He was inspired to get on his bike and hit the European road. Piletti's first stop was the Barcelona hostel "Gracia" – Sant Jordi Hostels' modern bicycle-themed hostel located in the Gracia neighborhood of Barcelona. After 2 good nights at the hostel he is ready to start his incredible trip.
Stayed tuned to the Sant Jordi Hostels social media pages for more on Fernando Piletti's journey across Europe.