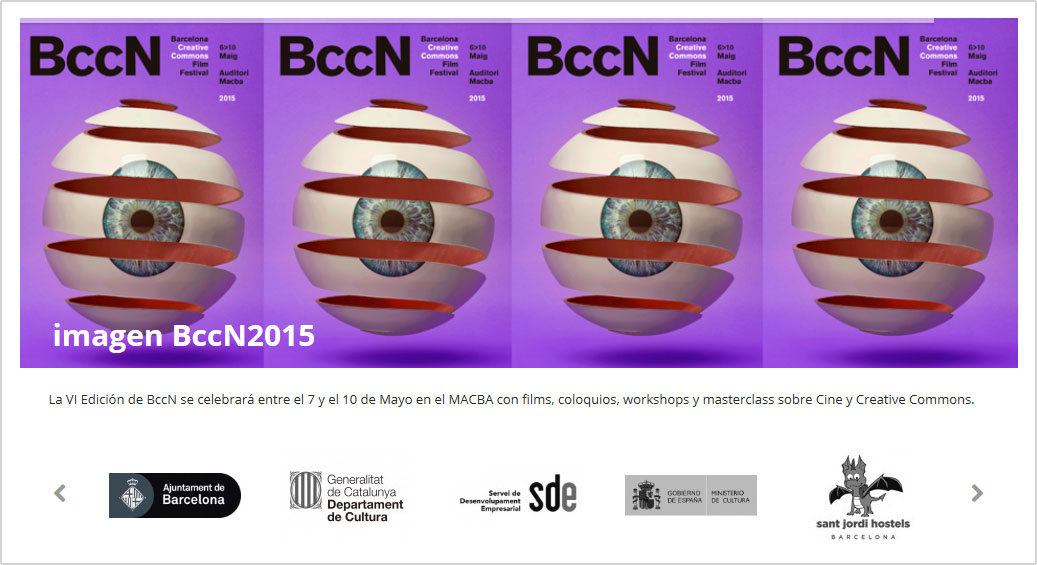 Barcelona Creative Commons
Barcelona Film Festival 2015
May 6th – 10th 2015
A contemporary art film festival in Barcelona, the Barcelona Creative Commons Film Festival is a 5 day contemporary art film tour de force. Featuring films, work-shops & live-cinema. Entrance to most film screenings is free of charge until maximum capacity is reached.
This is a great chance to enjoy the artistic side of Barcelona. Located in the center of the Raval neighborhood of the Barrio Gotico in Barcelona, the entire area is a cultural and tourist center of Barcelona. Just off of Las Ramblas and a few blocks up from the Boqueria Market, there are tons of tourist sites around and countless small plazas, nice cafes.
Check out the full program of events, schedule of films and work-shops, and find out more details about the Barcelona Creative Commons Film Festival at the official web site – http://bccn.cc/es/index/
The event is hosted by both the MACBA (Museum of Contemporary art of Barcelona) and the CCCB (Center for Contemporary Culture of Barcelona). Other sponsors include Estrella Damm, Televisio Barcelona, and Sant Jordi Hostels Barcelona, among others.