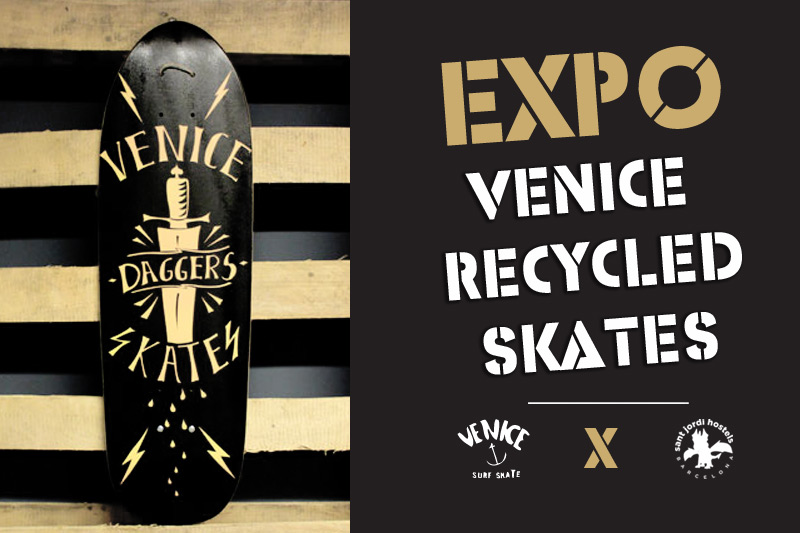 Recycled Skate Decks by Venice Surf & Skate – Barcelona Skate Art Expo
Sant Jordi Hostels Barcelona brings another attraction for their guests – nothing more and nothing less than an exposition of recycled skates, hand painted by Venice Surf & Skate.
The core principal is to give new life to an old deck. Discover a new concept and a new way of life. The skate decks are not just works of art, they are fully functional, ride-able gear. And, they are all for sale. It is a great opportunity to bring a one-of-a-kind skate deck home to your loved ones.
The exposition will be held at the Skate Hostel Barcelona, Sant Jordi Hostel Sagrada Familia (address: Carrer Freser 5, Barcelona).
Come by and check out the goods!